Amid surging exports for the UK market, regional performance is also strong – and Wales is reaping the benefits of its strong food and drink culture to send a positive message to the international buying world.
The benefits of exporting are multiple. Companies can reduce their reliance on a single market, broaden their sales potential and boost both revenue and innovation. In fact, a new study of more than 3,000 businesses by Alibaba Group, in partnership with the Institute of Export & International Trade, revealed that almost a quarter of British businesses do not currently export.But for those that do, on average almost half (49%) of their revenue comes from export sales.
What's more, asked if exporting boosted their company's revenue, 82% of business agreed, while 82% of exporters reported that international trade had fuelled innovation, with 81% saying exporting has made their business stronger and 79% of businesses agreeing exporting had increased headcount.
In 2022, the UK's largest manufacturing industry, food and drink, reported record figures for exports, with most categories exceeding pre-pandemic levels to reach a record £24.8bn.
Highlights included exports to non-EU markets breaking through the £10bn barrier to hit £11.1bn for the first time, showing that the "global appetite for high-quality UK food and drink products continues to grow around the world", according to the Food & Drink Federation.
One region riding the wave of good news on the UK's international trade in food and drink – as well as reaping the benefits of its own multifaceted export efforts – is Wales, which has seen exports rise by 25% in 2022 compared to 2021, to reach £797m, their highest recorded yearly value. Overall, Welsh food and drink exports have risen by £258m since 2018.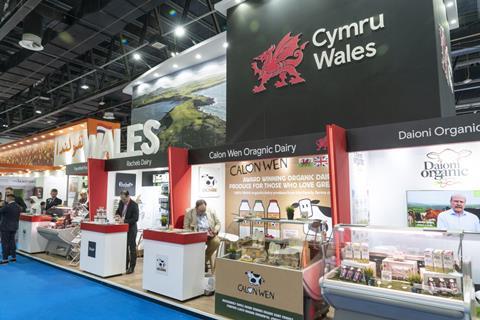 For 2022 alone, Welsh meat and meat product exports were worth £256m, up a significant 42% on 2021, followed by cereal and cereal preparations at £160m and dairy products and birds' eggs at £138m. Also notable was the rise in beverage exports, up 40% from 2021 to £43m.
Within these figures, the EU still accounts for 75% of overall Welsh food and drink exports, at £594m last year, with top destinations including France, Ireland, Belgium, Netherlands and Germany. However, the market outside the EU is developing rapidly and interest in export destinations such as the USA, Saudi Arabia, the UAE, Australia and Turkey, to name a few, is growing.
Indeed, the Welsh Government is backing Welsh companies to embrace exports with its Export Action Plan; since its implementation in 2020, exports have risen by £245m, compared with £114m in the four years prior.
Driving home the quality message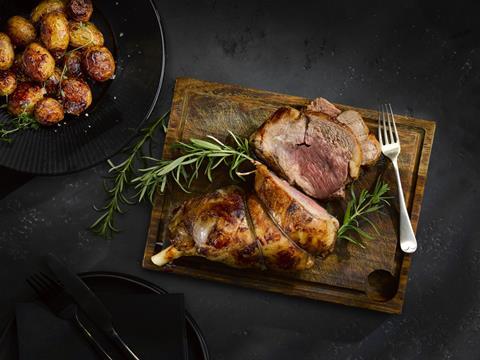 However, to really resonate on the world stage, Food & Drink Wales is also encouraging Welsh businesses to prove their quality by gaining protected food name status, with 20 products now included on the list. The UKGI system was introduced when the UK left the EU in 2020, although UK companies are able to apply for a EUGI once the product has been granted UKGI status. The GI system is a form of property protection used to identify products whose quality and reputation are linked to the place where they have been produced or the method by which they have been produced. Among the more well-known products which have gained UKGI status are Halen Môn/Anglesey Sea Salt and Gower Salt Marsh Lamb. Recent successful products to this group include Welsh Leeks (PGI) and Single Malt Welsh Whisky (PGI).
"Exports are an important part of a thriving food and drink economy," says Rachael Madeley Davies, head of sustainability and future policy at Hybu Cig Cymru - Meat Promotion Wales, the body responsible for the promotion and marketing of Welsh red meat. She says the Middle East and Asia are burgeoning markets for Wales' meat exports, and also cites the US as a "key development market". And she believes that the sustainability story of Welsh meat, underpinned by the way it is produced – harnessing natural resources, grass-fed and in a non-intensive structure – resonates with a lot of export markets.
Taking on the export challenge
With support from Food & Drink Wales in the form of an International Trade Development Programme, International Trade Opportunities Programme and Overseas Business Development Grant, the Welsh Government is putting its backing wholeheartedly behind those wishing to explore exports, but notes that careful planning and preparation are integral to gaining a competitive edge. However, the efforts are clearly paying off.
A number of Welsh companies have already been stepping up to the export challenge for some time. At the recent biennial BlasCymru/TasteWales event held at the International Convention Centre Wales (ICCW) in Newport, held last month, which profiles the breadth and depth of quality Welsh produce, Stuart McNally, commercial and operations director at dairy company Calon Wen, took a number of questions from attendees on the etiquette of exporting.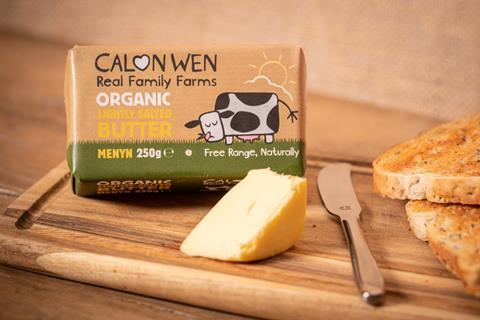 Calon Wen, an organic co-operative of 27 family-run dairy farms, has been exporting for around six years, with its main markets in the Middle East and Asia – among them Abu Dhabi, UAE, Qatar, Hong Kong, Japan, and plans to add Singapore to that list soon.
The company started on its export journey via a Welsh Government supported Trade Development Visit to Abu Dhabi seven years ago. The markets chosen for exports, he reveals, were those where they could not produce organic products themselves. The Trade Development Visit helped the company establish which products they might pitch to different markets. Meanwhile subsidised Food and Drink Wales pavilions at shows such as Gulfood, Foodex and Anuga, have enabled the company to make connections and establish a clear identity in export markets.
Barriers to overcome included product registration, which went into detail on ingredients - looking at issues such as halal - and local cultures and language. However, he points out that it is important to commit, retain building relationships and keep feet on the ground. One listing recently gained last month, has taken five years in the making, he noted.
Ongoing international support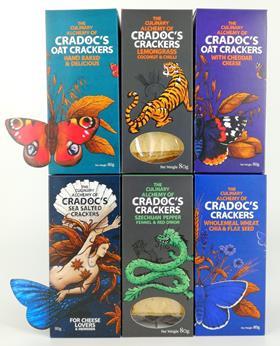 Support at international trade shows is ongoing, with a number of Welsh companies attending Anuga in Cologne just last month. Speaking in advance of the show, Cradoc's Savoury Biscuits founder Allie Thomas said the company had doubled its export income since attending SIAL in Paris last year and was eager to use the Anuga event to establish relationships with new importers. "We won't allow the fact that we are a small artisan company to diminish our ambition," she said. "Our commitment to crafting unique and flavourful savoury biscuits using the finest ingredients is at the heart of what we do. Anuga provides a remarkable opportunity to showcase the quality and innovation behind our products, from our Welsh Oat crackets to our exotic Asian flavour combinations. We want to work as hard as we can to elevate Cradoc's, introducing our little company to a world market."
Healthy future
Since 2018, Wales has grown its share of overall UK food & drink exports from 2.4% to 3.2% in 2022 and the outlook remains healthy. Speaking of her pride in seeing the growth in Welsh exports, Welsh Government Rural Affairs Minister Lesley Griffiths emphasised the Welsh Government would continue to champion Welsh produce around the world at trade shows and events. "
The Minister said: "We are very pleased with the growth in exports by the Welsh food and drink industry. Wales has a growing reputation for quality produce and the hard work we have been doing in raising Wales' profile in international markets is bearing fruit.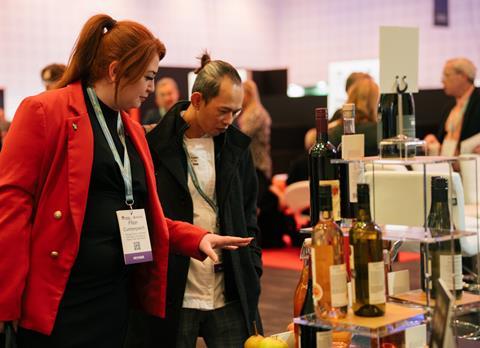 "We held a fantastically successful BlasCymru/TasteWales at the end of October, and what a shop window it was for our producers. We appreciate there are challenges for the industry, but we are determined to work together to make sure our fantastic food and drink products continue to be enjoyed across the world."
To find out more about Wales' export success and GI products, go to gov.wales/foodanddrinkwales

The Welsh Government's Food Division is responsible for promoting the industry in Wales. Working with partners it recently published its future strategic vision aimed at creating a strong and vibrant Welsh food and drink sector with a global reputation for excellence, along with having one of the most environmentally and socially responsible supply chains in the world.
View full Profile