What was your best move last year?
Martin Thatcher: "Twelve months ago, who would have known what we had to face, but I think it's safe to say that 2020 will be remembered for some time to come. Navigating a business through a global pandemic has given us an opportunity to learn a lot of lessons.
"As a family business we know that our staff, our community and our customers are very important, so our first job was to make sure that Myrtle Farm was a safe place to work. We have delivered over 10,000 bottles to NHS and frontline workers to say thank you for their hard work and their dedication.
"And our team here at Myrtle Farm have worked tirelessly to make sure that wholesalers and retailers have their deliveries in full and on time."
What would you have done differently?
Chris Milton: "We started the year entering The Grocer Gold Awards and finished it winning The Grocer's Drinks Brand of the Year – a fantastic way to end the year.
"We've all had to do things differently by changing the way we live our lives [and] the way we do our business. We've had no choice – we live in a Covid-dominated world.
"What Thatchers have not changed is our core belief that quality comes first and that we only do the things that we feel are absolutely right, whether that's NPD or a brand update. For us, it's about a clear understanding of how we want to grow our brands. Changing how we do things but not what we do has resulted in Thatchers disrupting the category to become the fastest-growing brand and the number two cider maker [1].
"2020 also saw us launch two fantastic [and] hugely successful new ciders: Thatchers Cloudy Lemon and Thatchers Zero. We unveiled a new TV ad, we introduced brand refreshes for our core brands and delivered 800,000 new Thatchers shoppers. So, at the same time as Thatchers have ensured that our customers have benefited from exceptional service levels in exceptionally challenging times, we've changed – we've done things differently."
What's the plan for the next 12 months?
Chris Milton: "We are going to continue to change and adapt to the different needs of a constantly changing trading environment. Our core purpose of producing premium-quality ciders sustainably remains, appealing to all drinker profiles on all cider drink occasions, boosting wholesaler and retailer sales alike.
"In short, we will continue to produce brands that we're proud of. Brands like: Thatchers Gold, the fastest-growing apple cider in the marketplace; Cloudy Lemon, our new NPD which the 4 pack has already proved to be the best cider SKU launch of 2020 in cider; Katy which grew by over 70% - it's the standout bottle performer of 2020; and Zero, the largest-growing low or no alcohol cider brand in the market.
"We're really looking forward to 2021 as we continue to spread the word of four generations of great cider making at Thatchers."
The Thatchers Cider range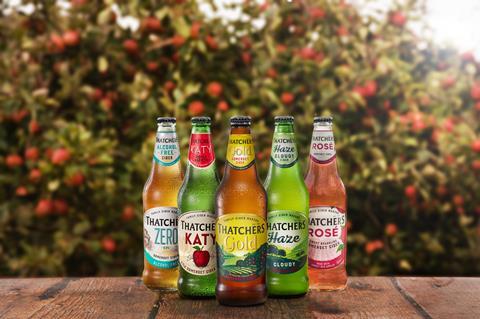 Thatchers Gold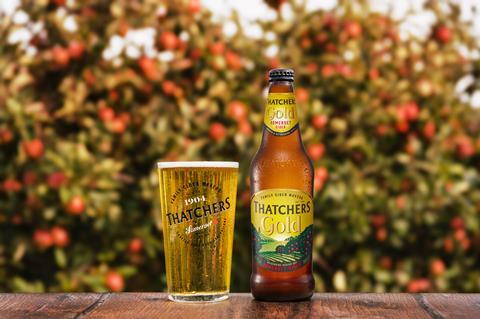 The number one volume growth of any cider and the number one apple brand in premium mainstream [2]
Thatchers Haze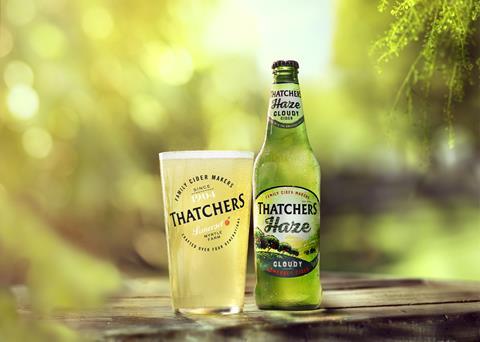 The number one cloudy cider taking 60% share of the cloudy market [3]
Thatchers Rosé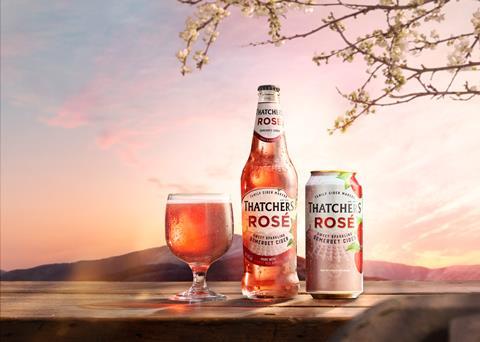 The highest shopper penetration increase of any brand from 2019 to 2020, appealing to a younger, more affluent shopper. Rosé was the category first-to-market in 2019 and the largest cider can NPD of 2019 [4]
Cloudy Lemon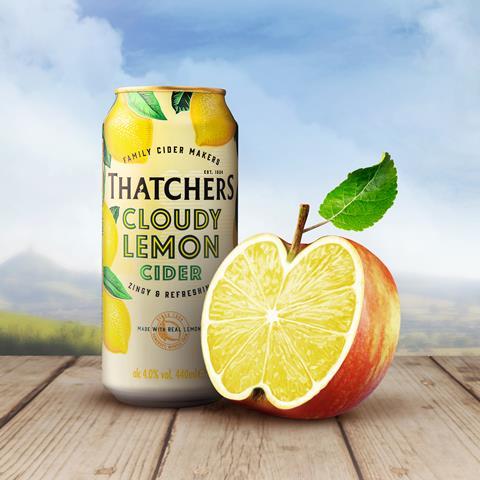 Launched mid-pandemic, the Cloudy Lemon 4 pack became the number one new product SKU of 2020[5]
Katy
After over 20 years Katy is more popular than ever. With over 70% growth, it was a standout bottle performer of 2020 [6]
Zero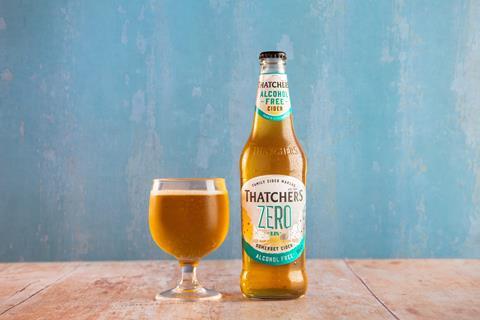 Contributed more volume growth than any other low/no apple brand cider [7]
SOURCES
[1] IRI Total Market volume, 52 w/e 7th November 2020 & w/e 9th November 2019
[2] IRI Total Market volume 52 w/e 7th November 2020 & w/e 9th November 2019
[3] IRI Total Market, 26x4 w/e 15 Aug, 2020
[4] Kantar 52 w/e purchase data until 9th August 2020
[5] IRI Total Market volume 52 w/e 7th November 2020
[6] IRI Total Market value 52 w/e 15 Aug, 2020
[7] IRI Total Market value 52 w/e 7th November 2020