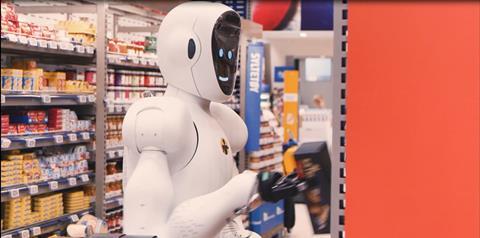 Advancements in technology, changes in demographics, and the growing demand for convenience and bespoke shopping experiences are leading to rapid evolution in today's grocery industry. The result? Renewed consumer habits and expectations.
Add in factors like inflation and labour shortages, however, and the changes become even more stark.
In this whitepaper, leading AutoStore distributor, StrongPoint dissects which innovations are solving these problems. Find out how and why today's leading grocers, be they local shops or industry titans, are embracing cutting-edge solutions, such as:
AI
Automation
AR
Data analytics
Robotics
Grocery lockers
Autonomous stores
And what's in store for 2024
Download now and find out more.
The Grocer may use your contact data to keep you informed of its products and services by email. You can withdraw your marketing consent at any time by clicking the unsubscribe link in such email or by sending an email to dataprivacy@wrbm.com. More information on our processing can be found in our Privacy Notice. By submitting this form, you acknowledge that you have read and understand our Privacy Notice
StrongPoint is a grocery retail technology company that provides solutions to make shops smarter, shopping experiences better and online grocery shopping more efficient. StrongPoint provides in-store cash management and payment solutions, electronic shelf labels, self-checkouts, task and labor management software, click & collect temperature-controlled grocery lockers, in-store and drive-thru grocery pickup solutions and grocery order picking solutions, both manual and automated. StrongPoint is has offices in the UK, Ireland and many other European countries.
View full Profile