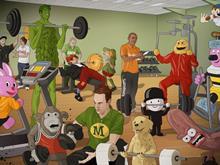 Who are these lean, mean selling machines? How are they in such good shape? And who's looking flabby?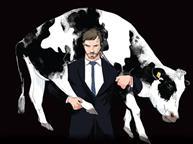 It's been a turbulent year for the UK dairy industry. Our Dairymen special looks at the new power players in dairy supplier boardrooms, and charts the opportunities and challenges for the sector in the year ahead.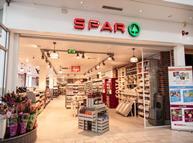 With Musgrave and Morrisons pulling out, convenience is in the spotlight, while the big four have all but stopped growing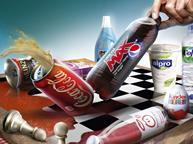 The escalating supermarket price war has helped drive down average prices of 41 of Britain's 100 biggest grocery brands…

Powerseed bread, probiotic tea and protein-enhanced milk and cereal… Britain's everyday favourites have been given an injection…

If sugar is public enemy number one in today's health-obsessed age, there are a number of ingredients vying for the dubious title…

Are packed lunches boxing clever?

The sector could do with a hand: £54.4m has been wiped off sales in the past year

The three biggest energy brands - Red Bull, Monster and Rockstar - have turned in combined growth of £34.9m this past year…

Value is melting away as brands have had to slash prices

Given Europe is already drinking less sugary pop, is it really to blame for our widening waistlines?

That in this deflationary era shoppers are somehow being convinced that pizza is worth paying more for is to be celebrated
digital edition
Poll
Is Waitrose on to a winner with its Top Rated customer review scheme?
View poll results