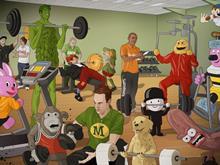 Who are these lean, mean selling machines? How are they in such good shape? And who's looking flabby?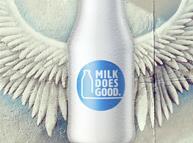 It's no good crying over spilt milk. So instead of reflecting on what a tough year it has been for dairy, we decided to make this year's Dairymen all about looking to the future.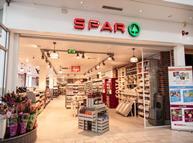 With Musgrave and Morrisons pulling out, convenience is in the spotlight, while the big four have all but stopped growing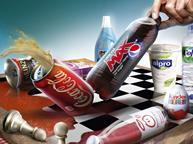 The escalating supermarket price war has helped drive down average prices of 41 of Britain's 100 biggest grocery brands…

The nation's taste in booze is going upmarket. Just look at the boom in ultra premium craft spirits and sparkling wine, the two fastest growing sectors…

Confectionery's best brains are proving their mettle as the market continues to get battered by tectonic societal changes. 

Fashion is cyclical. So are concepts of beauty. If one look can be said to have defined the 1990s, it is 'heroin chic'  

Brits are hitting the hard stuff… hard. Sales of spirits are up a stiff 3.2% after shoppers spent £108m more on liquor than last year, delivering the latest positive numbers in what…

Tesco now sells the world's fieriest chilli, while Asda sends buyers to Mexico. So is it the new ketchup?

You could argue British tea drinkers have never had it so good. For those who still prefer a standard cuppa, prices are being squeezed…

If the stampede caused by the appearance of a wild Snorlax in Taipei, Taiwan this week is anything to go by, catching the rarest Pokémon…

British is best, especially when it comes to hot desserts. Traditional favourites such as jam roly poly, spotted dick and bread & butter pudding…
digital edition
Poll
Is Philip Morris' iQOS the beginning of the end for the cigarette?
View poll results