What's hot?
The total protein bar category is currently worth £97m with growth of 10% versus 2020 [IRI Total Marketplace Protein Bars data 52 w/e 17 April 2022].
Since Covid, consumers have become increasingly concerned about their health, and almost 90% of shoppers are trying to consume more healthily. With protein bars as the number one product within healthier snacking, they are a must-stock for all retailers. Salted caramel remains the best-selling flavour, with white chocolate and cookie dough following suit, accounting for 34.8% value sales of total protein bars.
Fudge is one of the fastest selling flavours, having grown by 3,643% versus last year. In addition, nut-based bars – including peanut butter flavours – are a major driver within protein bars, accounting for over a third of value sales.
What's not?
Nearly half of the UK's adults are concerned about gaining weight and 29% of shoppers are trying to reduce their sugar intake. On the other hand, 75% of adults think eating enough protein is essential for maintaining a healthy diet. Protein bars contain low sugar and high protein, making them the perfect snack that meets the needs of today's shoppers.
What's next?
With summer on the horizon, the growth in healthier snacking options chosen by shoppers shows no sign of abating. Singles are growing at 42.5% year on year, as shoppers return to usual habits and seek on-the-go snacks. Although, we predict multipack formats will grow in popularity as shoppers look for a take-home option to consume at different occasions whilst saving money.
What's new? Four new healthier snacking products hitting shelves this summer
Grenade Lemon Cheesecake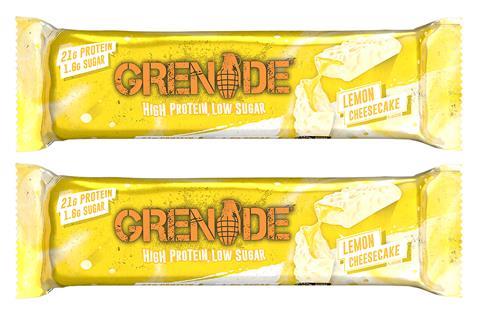 Launch date: May 2022
Manufacturer: Grenade
Containing 21g of protein and 1.6g of sugar, the new Lemon Cheesecake bar (60g) is priced at £2.85 and available to buy from June. It joins the other flavours in Grenade's protein bar range including Chocolate Chip Salted Caramel, White Chocolate Salted Peanut, White Chocolate Cookie and Peanut Butter & Jelly. Grenade head of product Rob Page said: "With lemon flavours dominating desserts, Lemon Cheesecake adds a welcome and indulgent citrus twist to Grenade's delicious range of protein bars. Arriving just in time for the summer months, we're confident this dessert-inspired flavour is going to crush it."
Forest Feast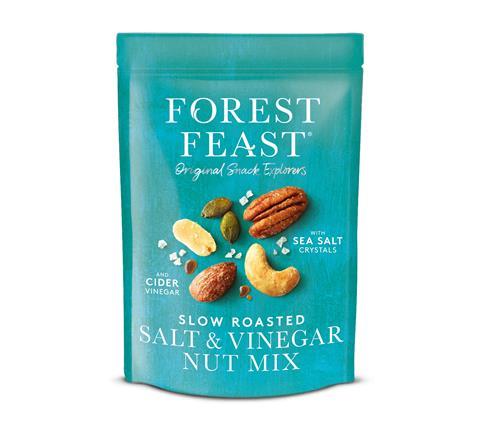 Launch date: July 2022
Manufacturer: Forest Feast
Slow-roasted nut brand Forest Feast is expanding its range with four flavoured nut and seed mixes, available in 40g snack packs (rsp: £1.25). The new range comprises Salt & Vinegar, Sea Salt & Black Pepper and Heather Honey mixes, as well as Slow-Roasted Heather Honey Peanuts & Cashews. The packs roll into Sainsbury's on 4 July.
KP Nut-Tastic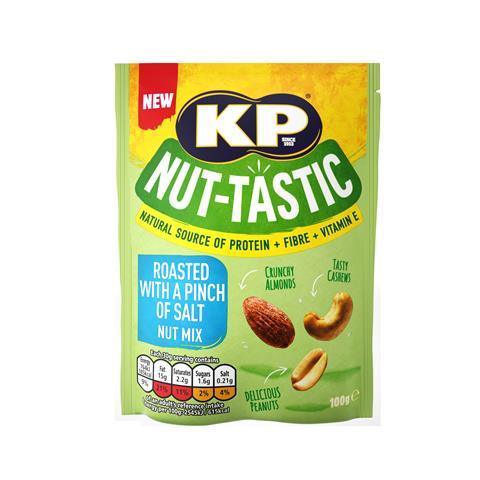 Launch date: April 2022
Manufacturer: KP Snacks
Brits mostly eat nuts as a night-time snack, says KP. It wants to change that with this new health-orientated mix of peanuts, almonds and cashews, available in multipacks of four 30g snack packs (rsp: £3.49). Salted and unsalted versions of Nut-Tastic are available, with a third variant due for launch later this year. KP has also launched Nut-Tastic in 100g sharing bags (rsp: £3) as well as snack packs of its Salted, Dry Roasted and Salt & Vinegar Peanuts (rsp: £3.49/5x30g).
Chika's Rice & Lentil Crisps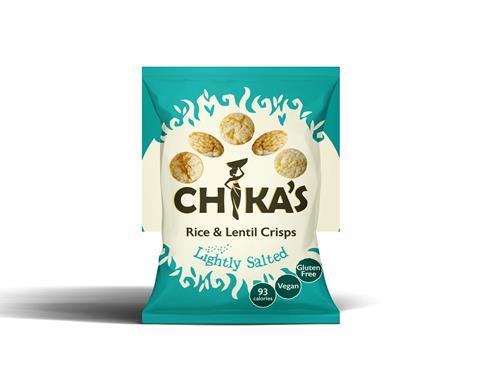 Launch date: July 2022
Manufacturer: Chika's
Chika's bills these non-HFSS lentil and wholegrain rice snacks – available in Lightly Salted, Salt & Pepper, Salt & Vinegar, BBQ, Sour Cream & Chive, and Sweet Chilli flavours – as "wholesome, crunchy and packed full of flavour". Available in 80g sharing bags (rsp: £1.95) and 22g single bags (rsp: 80p).

At Grenade, we get it done! We're the UK's No.1 best-selling protein bar brand and provide a range of delicious healthier snacks that have NO compromise on taste. Our high protein, low sugar bars and creamy shakes are guilt-free indulgence and the perfect treat, loved by customers across the UK.
View full Profile