What's hot in American whiskey?
The contemporary landscape of American whiskey is undergoing a transformation, with distilleries, particularly the smaller artisanal ones, venturing into uncharted territory.
The latest trend sees distilleries blending sweetness, characteristic of American whiskey, intertwined with the expected elements of fire and earthiness. Single malts are gaining prominence, showcasing a diversity reminiscent of their Scottish counterparts, some even delving into the world of peated whiskies.
Notably, there's a noticeable shift towards higher proof, with aficionados seeking the boldness and depth that comes with barrel strength or cast strength, typically ranging from 115 to 125.
This inclination towards higher proof contributes to a fuller flavour profile, inviting enthusiasts to savour and appreciate the nuances of the whiskey rather than merely sipping it.
What's not?
The discerning consumer is steering clear of lower proof options, with the once-accepted standard of 80 proof giving way to a preference for 90 proof and beyond.
Younger whiskies, especially those released by craft distilleries, are experiencing a decline in popularity. This shift in consumer preference can be attributed to the maturation of the craft distillery scene, with these establishments now boasting well-aged stocks.
The era of supporting new distilleries by tolerating younger whiskies seems to be waning, as consumers are now demanding higher standards and opting for products with a more refined and mature flavour profile.
Read more:
What is the next big trend in American whiskey?
The future of American whiskey is more exciting than at any time since the Prohibition.
The current landscape is marked by an abundance of diverse expressions from a multitude of distilleries, creating an atmosphere of unprecedented excitement. The next significant trend is anticipated to revolve around single barrels, small batches, and highly specific releases.
This includes whiskies that have undergone unique finishes, such as finished bourbons, single malts, and ryes. Consumers are showing a keen interest in specialised, limited-edition releases that explore different mash bills and grain bills, fostering a culture of exploration and a thirst for novel and distinct experiences. At Limestone Branch, produce whiskeys including bourbon and single malt in distinctive of American styles using toasted malt in bourbon and are experimenting with new charred American oak barrels.
This trend is projected to resonate strongly in the European market, where consumer focus focus on limited editions and individualised experiences is an accelerating trend.
What's happening in the industry?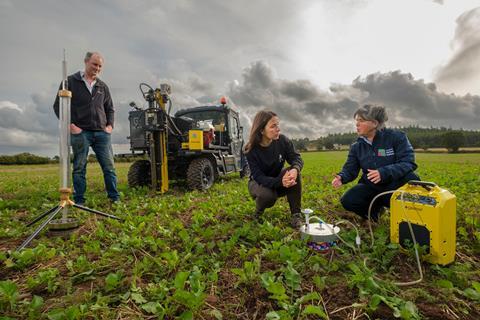 Diageo has launched a three-year regenerative agriculture programme aimed at reducing the carbon emissions from growing barley and wheat for scotch whisky.
The London-listed spirits giant, which counts Johnnie Walker, Singleton and Talisker among its scotch portfolio, said the programme would help reduce Scope 3 emissions and "build long-term resilience" into its supply chain.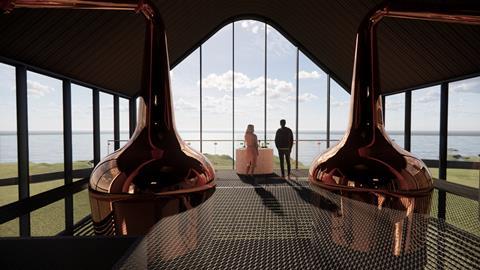 Pernod Ricard's scotch whisky arm Chivas Brothers has announced plans to produce an Islay whisky for the first time.
The creation of a new Islay whisky brand is intended diversify Chivas Brothers' scotch whisky portfolio of blends and malts, which includes The Glenlivet, Royal Salute, Chivas Regal and Ballantine's brands.
The unit said it would build a new distillery to produce the whisky on the isle of Islay. It has purchased land on Gartbreck Farm, to the west of Beam Suntory's Bowmore distillery and on the shore of Loch Indaal. Across the loch sits Remy Cointreau's Bruichladdich distillery.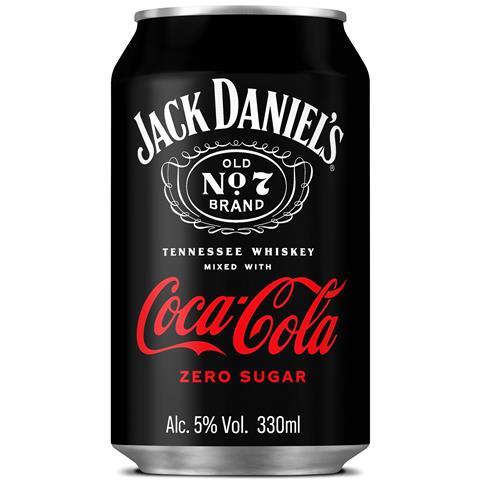 Jack Daniel's has joined forces with Coke to relaunch its whiskey and cola RTD.
The 5% abv drink, comprising a blend of JD's Tennessee Whiskey and Coca-Cola, has hit shelves in UK retailers and will roll into other European markets, Latin America and Asia throughout 2023 (rsp: £2.30/ 330ml).
A Zero Sugar variant has also launched in the UK, with both drinks distributed by Coca-Cola Europacific Partners.
This is Jack Daniel's first branded tie-up with Coke, although the brand launched a whiskey and generic cola RTD into retail in 1991.
The new co-branded drinks – featuring Jack Daniel's and Coca-Cola's logos prominently on front of pack – have replaced JD's old cola RTDs on shelves.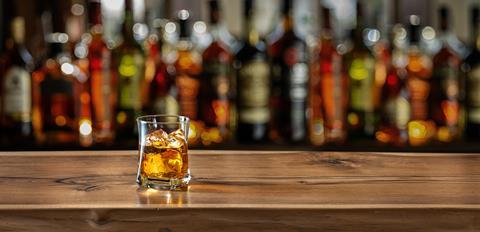 The British Standards Institution has defined best practice for whisky distillers in a new set of guidelines.
The voluntary standard (BS 8636) provides a specification of the production process for the main categories of whisky traded globally.
It builds on UK and Irish industry experts' knowledge of whisky production, setting out how producers should deliver a specific colour, aroma and taste.
For instance, it specifies the colour of whisky should be caramel, ranging from a pale yellow/gold to deep amber/mahogany.