Coronavirus forced many business owners to make major changes. For multi award-winning baker Dan Nemeth, those changes included walking the streets dressed as a rabbit.
As a six-foot tall bunny, Nemeth gave out hundreds of biscuits, baked by his wife Charlotte, to spread cheer to local children during the first lockdown. It's just one example of how the couple and their staff have supported people in and around Ingleton, North Yorkshire, during the pandemic.
The business moved to the town around 10 years ago when it outgrew its original site in Kirkby Lonsdale. It had started out as a supplier of sandwiches and cakes to forecourts and expanded into bread production after taking over the business of a local wholesaler.
It seemed a natural move for Nemeth, who had been baking since he was a child and worked in an Asda bakery for a time.
When bread became a major part of Seasons' business, Nemeth starting "messing around" with sourdough, he says.
This has led to a string of awards, including his Beetroot Multiseed Sourdough being named Britain's Best Loaf in 2017. He bagged the speciality bread product of the year gong at the 2019 Baking Industry Awards – and this year, the Seasons Croissant was named best free-from bakery product at the BIAs.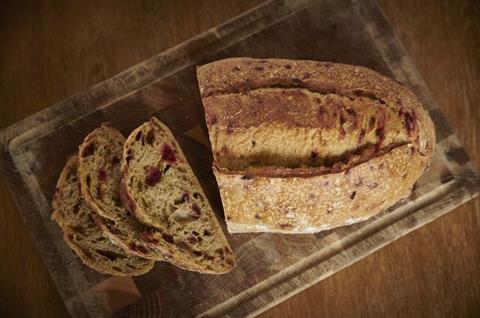 As well as maintaining a steady pipeline of NPD, the Nemeths are also involved in product development for other businesses, including ingredients suppliers and food manufacturers.
In spite of the growth of that side of the operation, the couple remain devoted to the retail and wholesale customers at their shops in Ingleton and Denton, Manchester. This was clearly demonstrated during the pandemic, when the business offered employment to many local people who had lost their jobs due to covid.
With supermarkets either shut down or running out of staples during the first lockdown, Seasons set up an online shop, while its staff baked, sourced fresh fruit & veg and delivered food to the local community.
"We went from a bakery working 5am to 5pm to a 24-hour farm shop producing baked goods and stocking everything customers could need, including pasta and loo roll," explains Charlotte.
Alongside its usual production, the bakery made loaves and baps for charity, donating thousands of loaves of bread and losing count of the number of hampers, cakes and other products sent out.
Such activity is even more impressive given that, just two weeks before lockdown was declared, Charlotte gave birth to Issac. She was back at work six weeks later, with Issac joining his parents in the bakery.
Little wonder the business won over the judges of the 2021 Farm Shop & Deli Retailer Awards, taking the north west regional prize.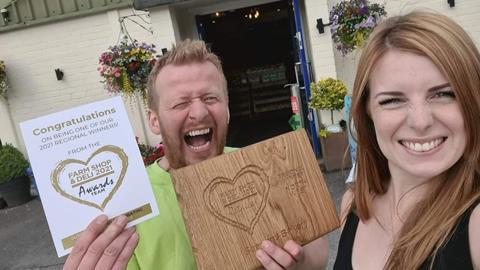 "Seasons clearly have a passion and care about people the way they approached everything in lockdown and with a new baby in tow," said the judges.
Looking back on the first lockdown, Dan points out how the situation brought about things we will never see again.
"One morning I was delivering down to Manchester and there were about 200 red deer on the M6," he says. "Another time you'd see badgers playing on the A65. It was surreal."
All to real, however, were some of the challenges 2021 has brought to Seasons in the shape of rising costs and staff recruitment issues.
It has had two vacancies open for months, when previously they would have been easy to fill, says Nemeth. The situation has also prevented the business expanding, as he is wary about pushing staff after they have worked hard over the past 18 months.
"Our team has held together really well and we said we just can't do any more," he adds.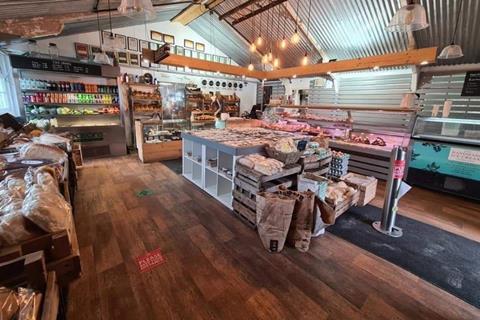 While cost pressures have forced the business to raise wholesale prices, sustainability remains a major focus. Seasons aims to have no waste going to landfill in the next few years, and is planning to install a composting system.
It is also striving to become palm oil-free in the next year, and has already replaced its margarines, chocolates and chocolate coatings with palm oil-free variants. One of Seasons' palm oil-free products, is its award-winning croissant, which also contains no dairy or soya.
The business wants to do its bit not just for its local community, but for the whole planet too.

Are you a specialist retailer looking to source the best quality local and regional produce? Visit the Farm Shop & Deli Show 2022 to find trend-setting food and drink from hundreds of British suppliers, plus the latest technology and industry insight. R egister your interest now