We may be waving goodbye to a turbulent and eventful 2021, but some of its most disruptive forces will be here to stay. Here are 2022's biggest events to keep your eye on.
Government's response to the National Food Strategy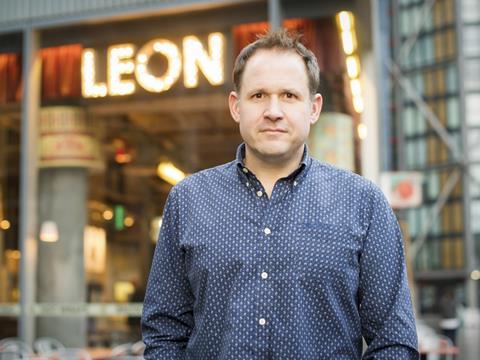 Henry Dimbleby's National Food Strategy, released last July, sought to tackle many of the most pressing challenges in the UK's food system such as environmental degradation, food waste, food poverty and poor diets. In January, the government should release its official response. To a large extent the government's white paper will determine whether or not Dimbleby's proposals are taken forward, and will hold wide-ranging implications for the food sector. Many of Dimbleby's recommendations focused on "escaping the junk food cycle" such as a £3/kg tax on sugar and a £6/kg tax on salt sold for use in processed food. He also called for measures to reduce red meat and dairy consumption on a per capita basis by 33% by 2030.
Inflation rising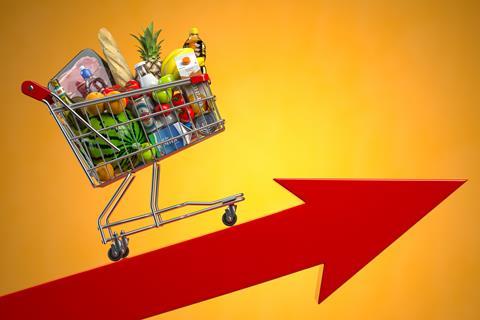 Food price inflation hit a 14-month high of 2.1% in October and many expect it to continue well into 2022. The Bank of England predicts inflation could rise above 5% by early this year. Perhaps the biggest wave will come in January, as suppliers look to push through soaring costs to supermarkets. Many have delayed through the Christmas period but supermarket buyers should now be preparing themselves. Such a bout of inflation across all food categories is unprecedented – it's everywhere from transport to packaging to commodities.
Plastic packaging tax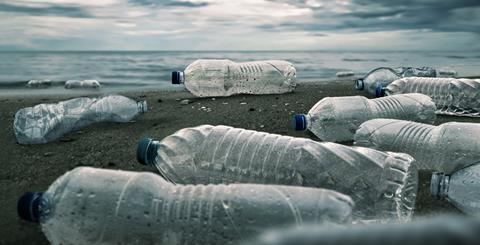 From April 2022, any plastic packaging containing less than 30% recycled plastic will be liable under the plastic packaging tax and be charged by HMRC at £200 per tonne. The new tax is predicted to affect over 20,000 producers and importers of plastic packaging and many are looking to switch to paper alternatives as a result. The changes are designed to encourage the use of recycled instead of new plastic and the UK government estimates the use of recycled plastic in packaging could increase by around 40% as a result.
Supply chain disruption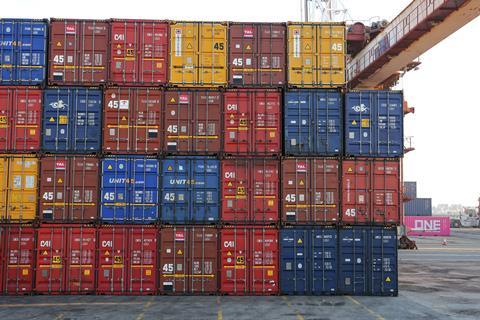 Labour shortages and shipping backlogs are rippling disruption throughout the finely calibrated network of world trade. The worst delays in global shipping are on the US west coast, where ships are waiting four weeks to unload due to a lack of port workers. In the UK, Felixstowe is still clogged up meaning any containers returning from inland warehouses must be diverted to other ports. "Six months ago, businesses all thought this was transitory. Now every business I know expects this to last into 2023 and 2024. Every single one," said Ian Wright, CEO of the Food and Drink Federation.
Calorie labelling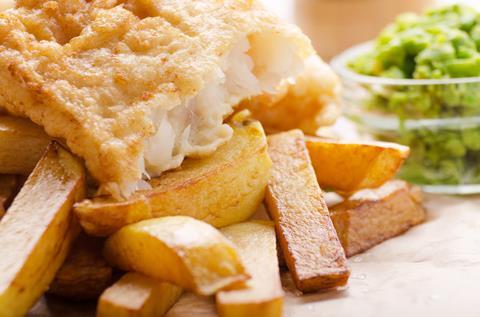 English pubs, restaurants and takeaways will be required to display the calorie content of the food they are selling under rules to be introduced in April. It must also come with the statement that "adults need around 2,000 kcal a day" in a visible and legible format on all menus and food labels. The law will initially apply to English businesses with more than 250 employees preparing food and drink for immediate consumption. The regulations form part of the government's wider strategy to tackle obesity and encourage people to make healthier food choices.
Northern Ireland talks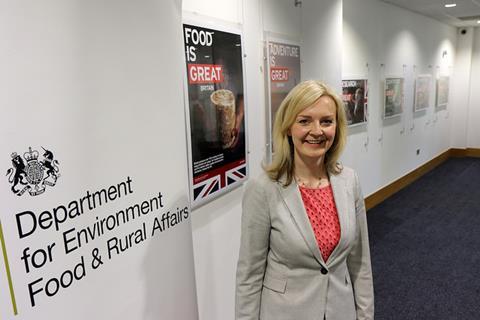 Foreign secretary Liz Truss has taken up the mantle of renegotiating the Northern Ireland protocol signed by the UK and EU two years ago. Truss says she wants "a comprehensive solution" to the agreement which requires checks on goods arriving in Northern Ireland from Great Britain.
Many hope she will forge a broader and more positive relationship with the EU, but she will inevitably face the same dilemma as her predecessor Lord Frost: compromise with Brussels or risk a trade war. Frost repeatedly warned of triggering Article 16 to suspend large parts of the protocol. The EU said this would spark retaliation.
Brexit import checks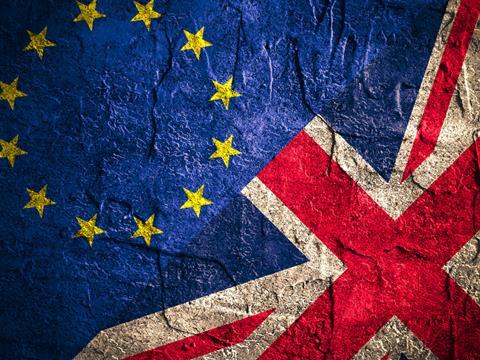 From January 1, companies must start making customs declarations on imports, pay relevant tariffs, and give advance notification of imports of food, drink and products of animal origin. Only a quarter of small British importers are ready, according to the Federation of Small Businesses. Physical checks will begin from July 2022 and be phased in. Phase one from July will cover high-risk animal by-products and meats products, phase two from September will cover dairy products, and phase three from November will see checks start on all other regulated products of animal origin such as composites and fish products.
COP27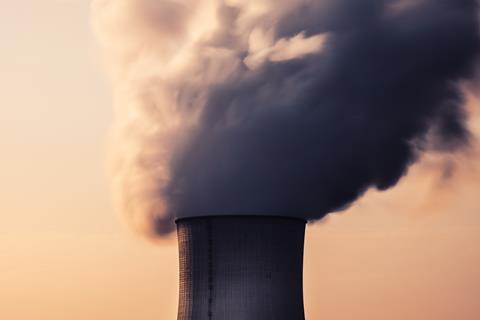 Food was largely absent from the principle talks at COP26 in Glasgow this year, as the UK opted to focus on "cash, coal, cars, trees". COP27 this year will take place in Sharm El-Sheikh in Egypt, and many hope its presence in Africa will lead to a greater focus on food security. (Perhaps a theme of "farming, forests, finance, food waste"?) First though is Davos in January, when details should begin to form around Glasgow's headline agreement on cutting coal. Further mini agreements such as those on methane or deforestation could also emerge.
NI carrier bag levy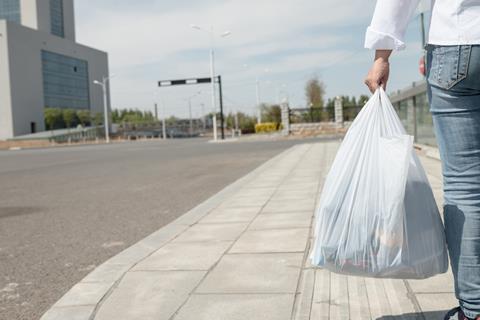 Retailers in Northern Ireland will have to increase the price of carrier bags from 5p to 25p from 1 April, with the proceeds re-invested in supporting the wider Northern Ireland environmental sector. England and Scotland both increased charges for carrier bags to 10p earlier this year. When the carrier bag levy was introduced in 2013, 300 million single-use plastic bags were issued per year in Northern Ireland. This has been cut by more than 80%, with 56.2 million bags issued in 2020/21.
HFSS regulations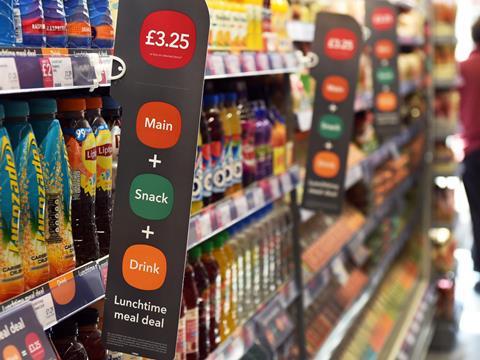 From October, HFSS (high fat, salt and sugar) products will be banned from prominent positions in stores including entrances, aisle ends and checkouts. Volume promotions such as buy-one-get-one-free or three-for-two offers on HFSS products will also be prohibited. The government has yet to announce more details on exactly which products will be classed as HFSS foods, but retailers claim the move will cause huge disruption and have requested another delay into 2023.
The policy is a response to concerns over the role supermarket promotions play in driving obesity. Research this year found almost half of supermarket promotions were for HFSS products.
CPTPP negotiations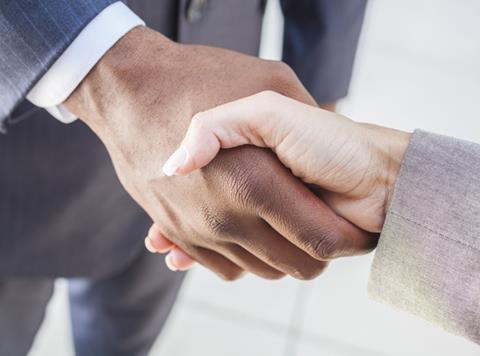 In 2021, the UK opened talks to join the CPTPP, a trade agreement between 11 countries including Australia, Canada and Mexico. The UK government hopes to complete the process by the end of 2022. Under the CPTPP treaty, the vast majority of barriers to trade are removed, including tariffs and quotas. They are only retained in a few sensitive areas such as to protect Canada's dairy industry and Japan's rice sector. With the UK-Australia deal now signed, the CPTPP could be the most impactful trade deal to emerge in 2022.
Farming subsidy shake-up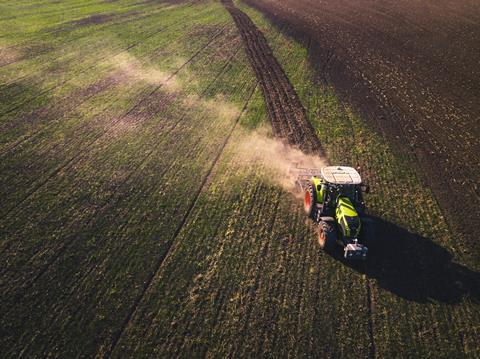 The UK's new post-Brexit farming subsidy regime will pick up speed this year with a range of new schemes implemented for the first time. The Sustainable Farming Incentive will open to current recipients of the Basic Payments Scheme and reward sustainable land management methods such as promoting wildlife diversity, efficient water use, enhancing hedgerows, and managing croplands and grasslands. The government will also introduce an exit scheme to help farmers who wish to leave the sector through the payment of a final lump sum.