What's hot?
We know that flavour is the number one purchase driver, so full-on flavours are of absolute paramount importance for the future growth of the category. Other research tells us that one in five consumers are looking for healthier choices when they seek out tasty snacks during the course of the day, so having more products that hit that magical under-100 calorie mark are key.
What's not?
Although sharing is a critical segment within the category, and larger sharing packs lend themselves perfectly to the big night in occasion or the barbecue occasion, they don't help consumers manage portion size and control what they consume. That's why we believe that multipacks will play an increasingly important role in the future as they allow consumers to get the taste and flavour hit they crave but in a manageable portion size.
What's next?
Genuine sustainable innovation, not copycat products, are the lifeblood of our future category growth and when these products are launched they must tap on-trend flavour partitions, such as spicy or Mexican, which is where the growth is right now. We also believe that over the next three years we will continue to see more and more healthier products coming into the marketplace.
What's new? Four new Mexican-inspired crisps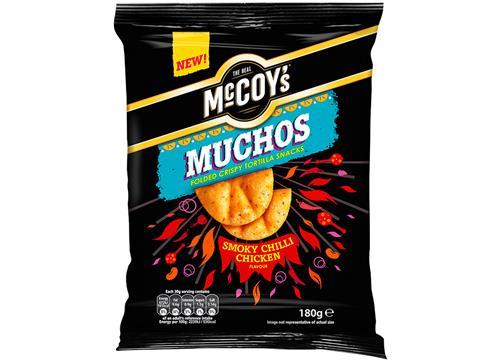 Muchos
Brand: McCoy's
RSP: £1.99/180g
These Mexican-style folded tortilla chips hit supermarket shelves last month in three flavours: Smoky Chilli Chicken, Nacho Cheese and Sour Cream & Onion. Each crescent-shaped chip is made from corn, wheat and potato, along with a blend of six spices and kidney beans.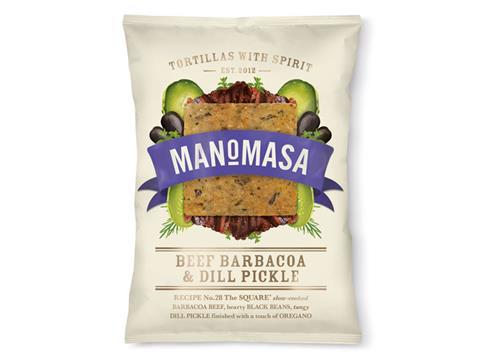 Beef Barbacoa & Dill Pickle Square Tortillas
Brand: Manomasa
RSP: £1.99
Launching into Asda stores this summer, these square chips feature the flavours of beef barbacoa, a traditional slow-cooked Mexican dish, alongside dill pickle and black beans.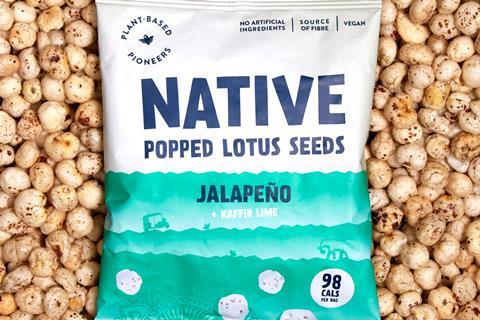 Jalapeño & Lime Popped Lotus Seeds
Brand: Native Snacks
RSP: £1.20/22g
These snacks are made from Indian lotus flower seeds but feature a distinctly Mexican flavour profile. The seeds are dried, popped and roasted with natural ingredients which delivers a "delicious, light and crunchy texture", according to the brand. They're available in As Nature Intended and Sourced Market stores as well as on Amazon.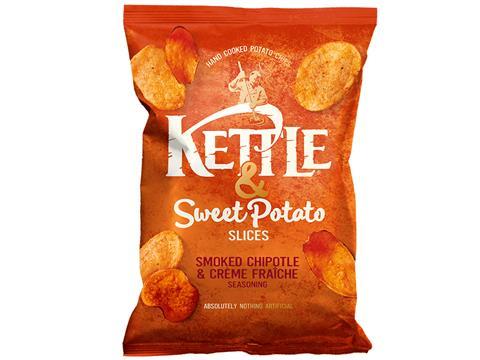 Smoked Chipotle & Creme Fraiche Slices
Brand: Kettle
RSP: £2.29/100g
Launching this month, these sharing bags combine potato and sweet potato slices with a staple of Mexican cuisine – chipotle chilli.