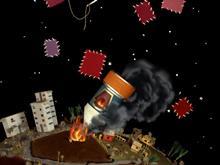 Range rationalisation programmes have hit canned brands hard. How can suppliers return the category to growth?
Claudi & Fin set out to make lollies with fewer calories than an apple

The market has never been better for dairy alternatives

Cooking sauces plummeted last year. Value sales fell 4.8% (£30.3m) to £600m, on volumes down 4.7%

Category leader Nature Valley saw value sales increase by 4.2% in 2016 to £39m

The discounter's £6.99 Lacura mud mask is already sold out online and will launch in stores on Thursday

The Millie's at Breakfast selection features All Butter Croissants, Pains aux Raisins, and Pains au Chocolat

The Twin Peaks snack has been delayed after Poundland received a legal letter from Toblerone maker Mondelez

Goodness Knows is a 34g fruit and nut bar with rolled oats and a dark chocolate base

Goodness Knows is Mars' first healthier snacking product and its first new UK brand in 20 years

Knowle Spring Blonde Ale (4.2% abv) is poised to land on shelf in Booths over the coming weeks

The range includes a white carrot variant – a category first, according to Hipp

Without Gold is the brewer's second alcohol-free beer

There are still a few places left at the lavish awards lunch in October

Four SKUs have rolled out, with two more to launch in late July

The relaunched green teas and fruit & herbal infusions have packaging designed by artists around the globe

Rolling out at the end of this month exclusively to Asda, the lineup has revamped packaging

Duo Snap Pot Pasta Shapes, Dry Pasta Shapes and Smooth Tomato Sauce will roll out this month

The NPD is poised to launch into mainstream convenience from early August…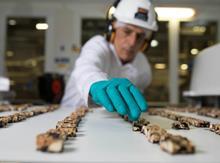 Mars' fruit and nut bar launch aims to tempt new shoppers into the category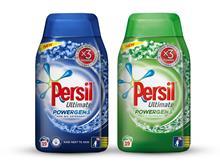 In an update on its first-half results, Paul Polman and co shared insights on how the new Connected 4 Growth programme is changing NPD processes worldwide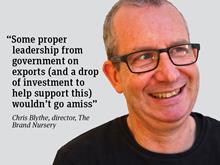 New York's Fancy Food Show is a prime opportunity for UK food & drink to showcase its wares. But this year's British presence was underwhelming, says Chris Blythe of The Brand Nursery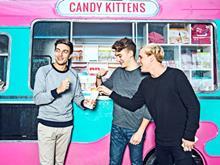 The adult confectionery brand has changed manufacturer to take out the beef gelatine in its high-end sweets
Poll
The gender pay gap at the BBC has been exposed. Is it an issue in grocery?
View poll results
digital edition