What's hot?
So we've seen premiumisation continue at steady growth. And of course, coffee is really going nowhere. As coffee culture has grown in the UK we've seen coffee RTDs, new flavours and now we expect to see more.
What's not?
Protein and breakfast drinks. Breakfast has been heralded as the most important meal of the day and this makes it the one where consumers are least likely to compromise. It's been really hard for brands to get this right and to balance nutrition and taste perfectly and as a consequence there are only a handful of winners. Consumers are seeming to switch back out for other products that meet their tastes.
What's next?
Dairy alternatives. They're growing at a rate of knots and much faster than any of the other health trends. And sustainability: it's an ever-growing focus in consumer's minds and it incorporates everything from farming to packaging disposal.
What's new? Four new on-the-go dairy drinks with indulgent flavours
Tom Parker Creamery – Strawberries & Cream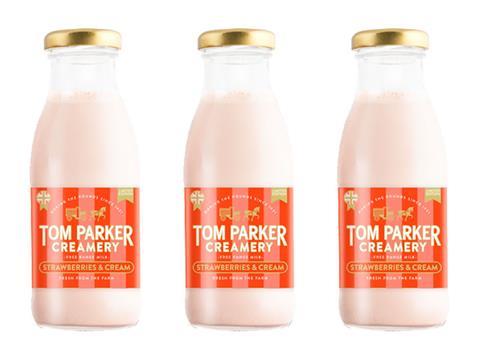 Launch date: January 2020
Served in a sustainable glass bottle, this classic British summer combination is the latest launch from Tom Parker Creamery. The drink is made by blending whole milk from the free-range cows at the Parker family farm in Hampshire with strawberry purée. It's available from Milk & More.
Shaken Other – Strawberry Coconut Milkshake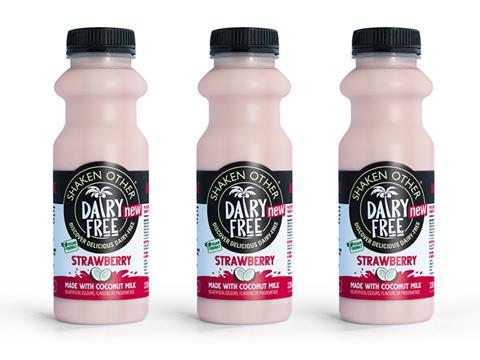 Launch date: September 2020
Shaken Udder has just launched its first plant-based product, Shaken Other. The Chocolate flavour launched in Tesco in July and the Strawberry flavour is due to launch in Sainsbury's on 23 September.
Holy Moly – Nutshake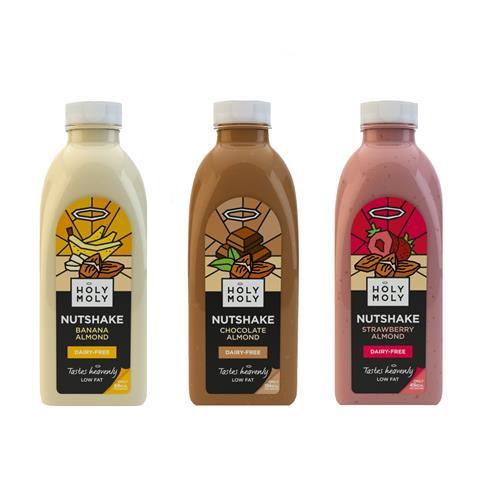 Launch date: September 2020
Avocado dip brand Holy Moly has hopped over to RTDs with a trio of flavoured shakes. Plant-based and low in fat, Strawberry Almond, Chocolate Almond and Banana Almond Nutshakes are launching into Sainsbury's in 750ml and 250ml bottles.
Yazoo – Choc-Hazelicious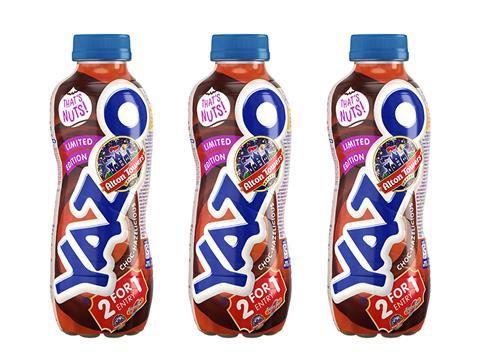 Launch date: March 2020
This nutty flavour marks the third limited-edition launch from Yazoo over the past couple of years. Suitable for nut allergy sufferers, this chocolate-hazelnut flavour combo will be available in one-litre and 400ml on-the-go bottles until February next year.