Say goodbye to boring old turkey and hello to slow cooked sloe gin duck, a show-stopping centrepiece alternative that will have your guests quacking through to the new year.
With unique flavours and novelty designs, Tesco's upcoming range features pear-shaped pork liver pâté, monkfish & chorizo wellington and prawn snowballs.
Don't forget to add a touch of Asian flair to your festive feast with Tesco's steamed duck and orange buns and steamed mushroom buns. Whether you're craving a meaty delight or a vegetarian treat, these festive Asian fusion buns are sure to be a hit at the Christmas table
Please note: all prices are still subject to change.
Festive Sub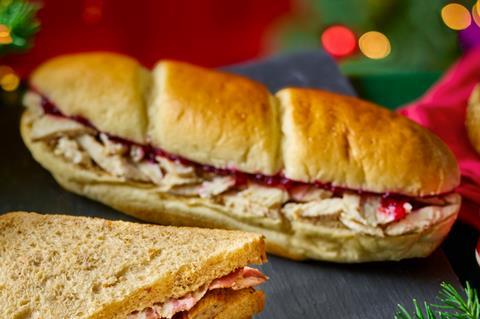 £2.85
Available from 23 October
Soft white sub roll filled with chicken breast stuffing with cranberry sauce for a zesty flavour
Tesco Finest Spiced Duck & Pomegranate Chutney Wrap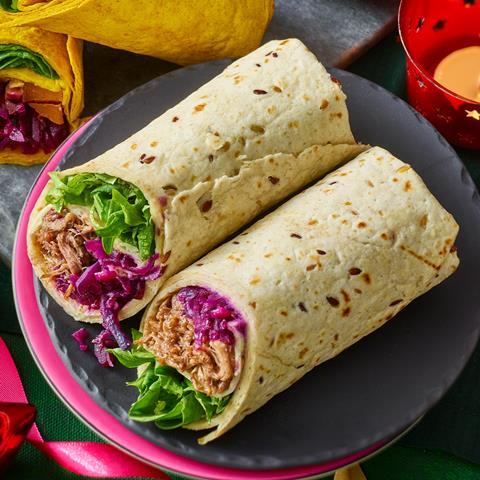 £3.75
Available from 23 October
Festive spiced British duck layered with spiced braised red cabbage, a tangy pomegranate chutney and lettuce, in a soft seeded tortilla wrap
Tesco Finest Pigs Under Blanket Sandwich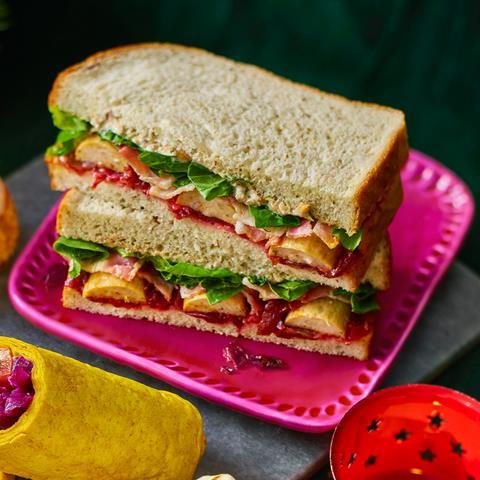 £3.75
Available from 23 October
Pork sausages wrapped in maple-cured bacon, accompanied with sage and onion stuffing, smoky onions and a vibrant cranberry relish on sage and cranberry farmhouse bread
Tesco Festive Chicken, Bacon & Stuffing Wrap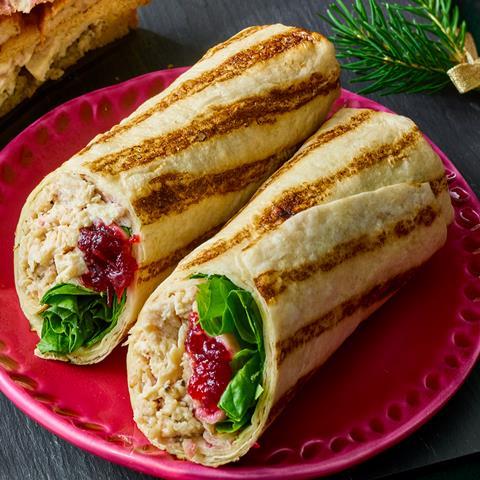 £2.85
Available from 23 October
Chicken breast, bacon and sage and onion stuffing, topped with cranberry sauce and wrapped in a white tortilla.
Pigs in Blankets Topped Steak Pie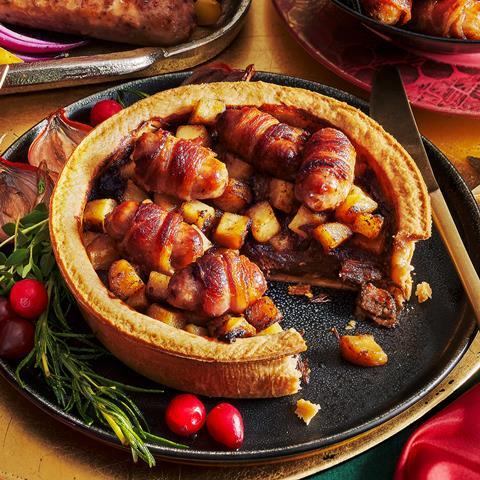 £4
Steak in a rich gravy, encased in puff pastry and topped with mini pigs in blankets.
Tesco Finest Monkfish & Chorizo Wellington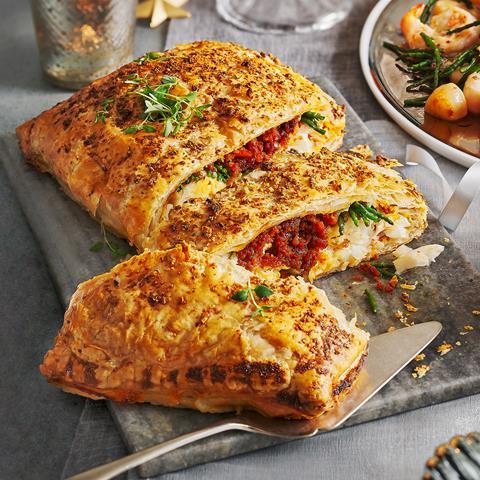 £25
Monkfish tails filled with sundried tomato and lemon, with chorizo and samphire, wrapped in a sweet pancake. Encased in puff pastry and finished with a chilli and coriander ciabatta crumb.
Tesco Finest Slow Cooked Sloe Gin Duck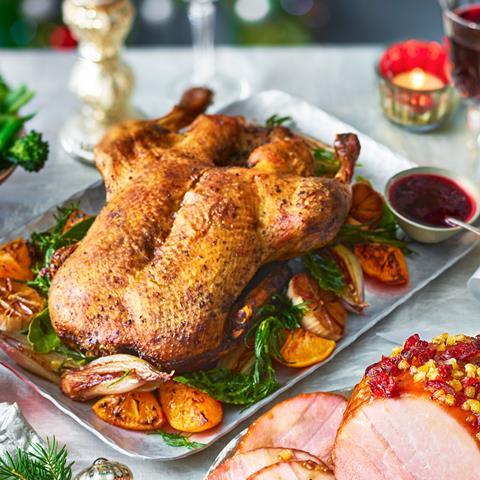 £33
Whole duck roasted in a juniper and sage rub, finished with a sweet and sticky sloe gin and cranberry glaze for winterberry notes and botanical flavourings.
Tesco Finest Scottish Salmon Terrine Wreath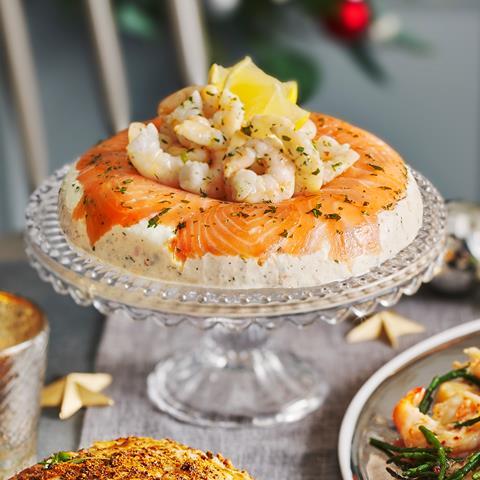 £15
A hand-crafted terrine of Scottish smoked salmon and honey roast salmon, with a light layer of lemon mousse, topped with more smoked salmon. Served with juicy lemon and parsley prawns. Shaped into a festive wreath.
Tesco Finest 10 Kimchi Inspired Vegetable Crystal Rolls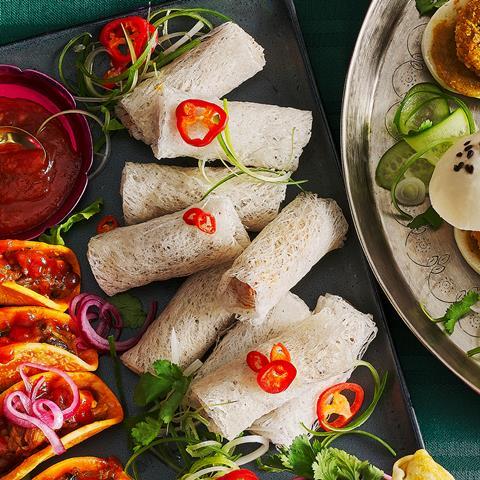 £4.00 (STC)
Mildly spiced vegetables with gochujang, hand wrapped in net pastry.
Tesco Finest 6 Steamed Duck and Orange Buns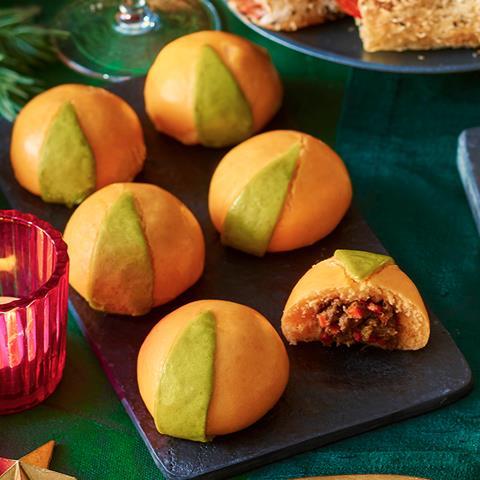 £4.50
Soft steamed buns with a duck and vegetable filling and flavoured with zesty tangerine.
Tesco Finest 6 Steamed Mushroom Buns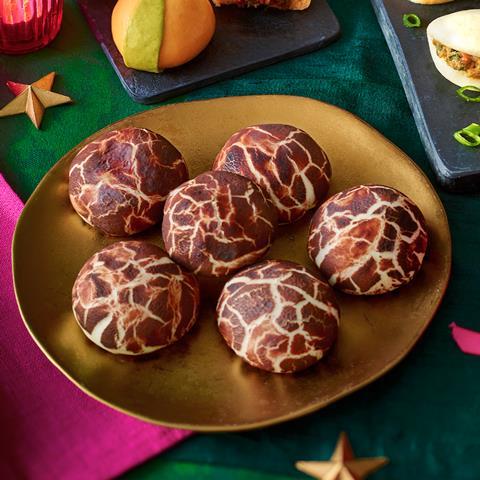 £4.50
Fluffy steamed buns with a mushroom and hoisin filling, packed with umami.
Tesco Finest 8 Prawn Snowballs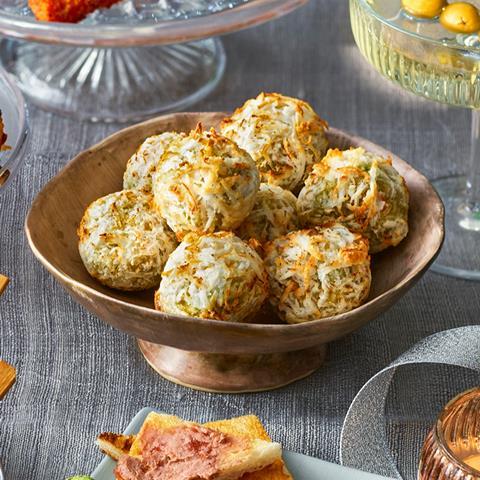 £4.50
Aromatic balls filled with Thai inspired green curry flavoured prawns and vegetables, coated in fine, ground coconut.
Tesco Finest Pork Liver Pâté With Pear Glaze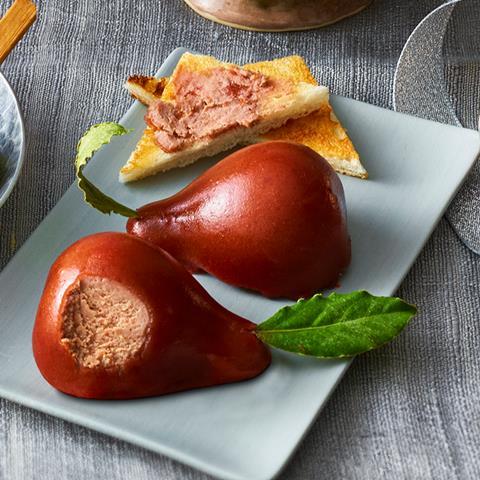 £POA
Pork liver pâté with shallot, butter and seasoned with ginger and cardamom. Glazed with a sweet pear glaze and shaped like a pear.
Sticky Toffee Cheddar Truckle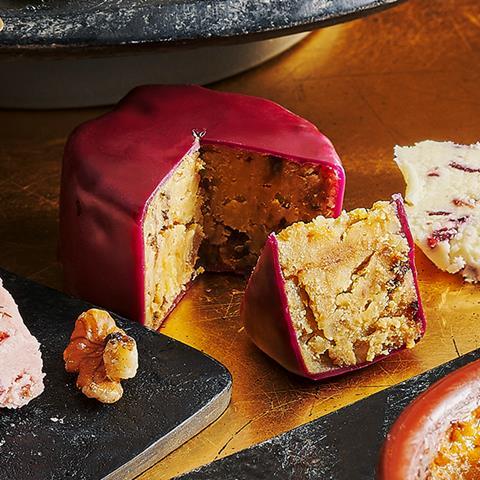 £1.10
Cheddar cheese infused with sweet sticky toffee pieces.
Tesco Finest Winter Orange Cheesecake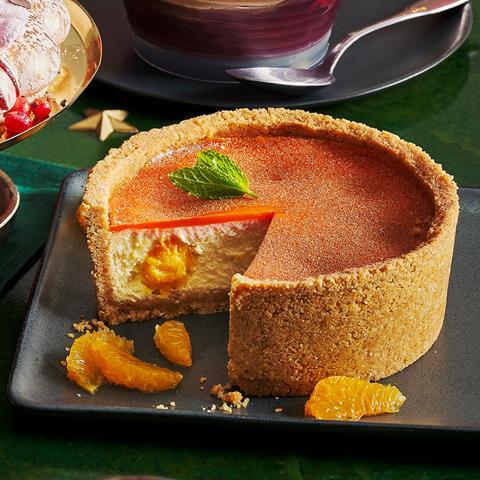 £13
A ginger-spiced digestive crumb highwall encases a baked orange and mascarpone cheesecake, filled with pools of orange sauce. Finished with an orange glaze and amber lustre.
Tesco Finest Mulled Berry Meringue Wreath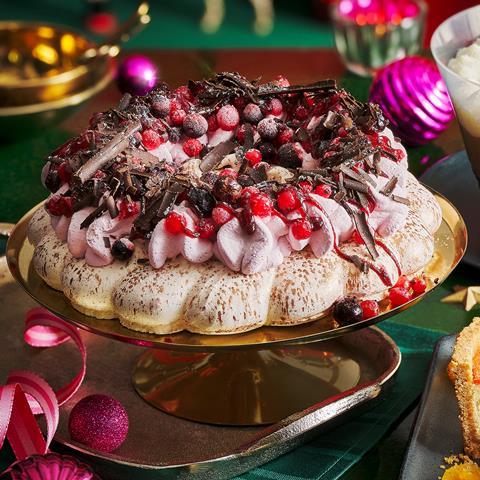 £6.50
A crisp and chewy meringue wreath dusted with amber lustre, topped with mulled berry cream and hand placed berries. Hand drizzled with mulled berry coulis and finished with dark chocolate shards and a sweet snow dusting.
Christmas Tree Brownie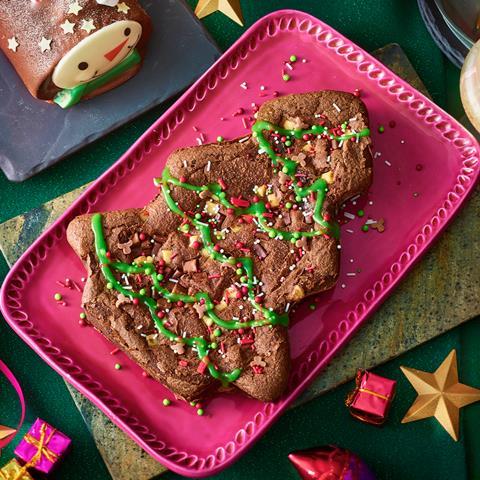 £7.50
Baked, gooey chocolate brownie in a seasonal Christmas tree shape, with icing and sprinkles to decorate at home.