Party food
Candy Cane Pork, Sage & Onion Sausage Roll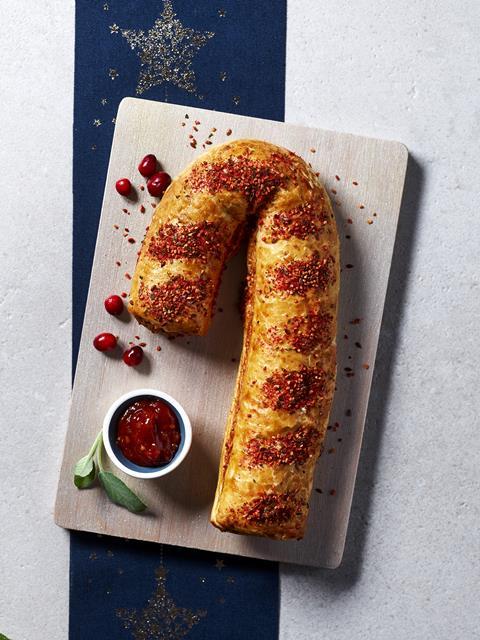 "The ultimate party centrepiece," Asda claims. The giant, candy cane-shaped sausage roll is flavoured with sage and onion then wrapped in "crisp, flaky pastry" before it is hand-topped with a crunchy sprinkle.
Pig in Blanket Sub Roll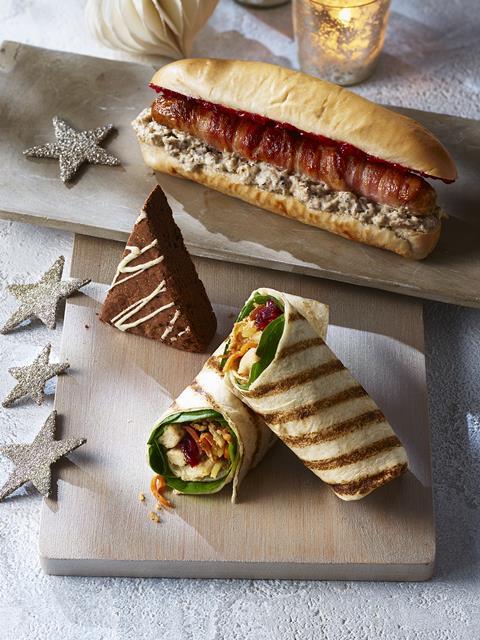 Christmas sandwiches are usually the first taste of the festive season. This one (seen top) is a fun brioche sub roll that can be eaten hot or cold. It contains an eight-inch pig in blanket topped with pork, sage and onion stuffing, festive mayonnaise, and a cranberry sauce.
'No Turkey' Wrap
Vegans won't miss out on the festive fun with Asda's new 'No-Turkey' Wrap (seen bottom). The tortilla wrap is filled with soya pieces, roasted carrots and parsnips, braised red cabbage, vegan sage and onion mayonnaise, spiced fruit chutney, spinach and fried onions.
Extra Special Prawns in Blankets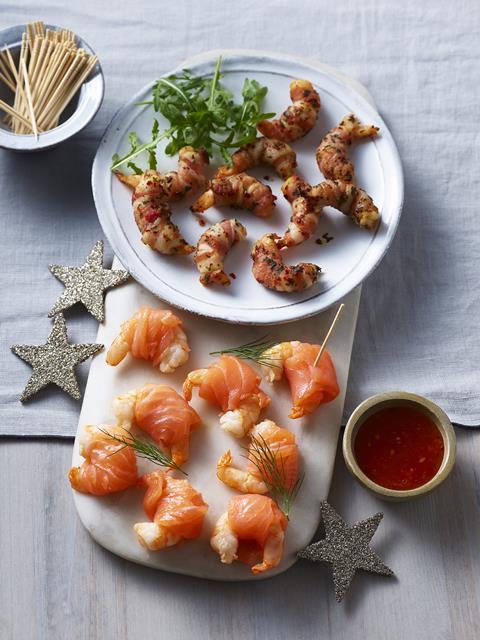 For those looking for something a little different this season, Asda says its Extra Special Prawns in Blankets (seen top) are a must-try. The "juicy" prawns are hand-wrapped in dry cured oak smoked bacon and topped with a sprinkling of parsley and paprika.
Extra Special Kilted Prawns
These (seen bottom) are hand-wrapped in Scottish Extra Special "rich and intense" smoked salmon and cured with sea salt and demerara sugar before being smoked for 24 hours. "They bring flavour to a whole new level," says the retailer.
Extra Special Pig in Blanket Fondue with Red Leicester Cheese & Sweet Chilli Dip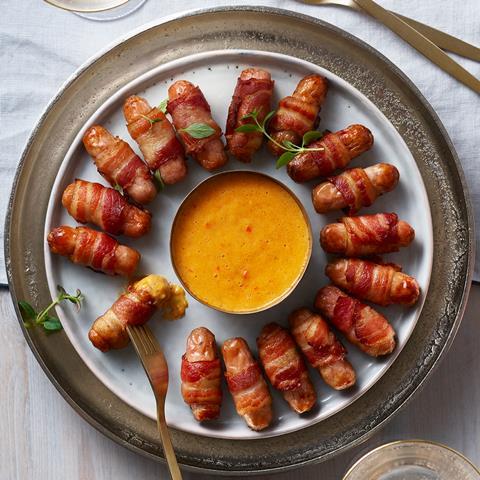 Firm favourite pigs in blankets are back in season and Asda has given them a twist with a red leicester cheese & sweet chilli fondue dip.
Teriyaki Beef Lollipops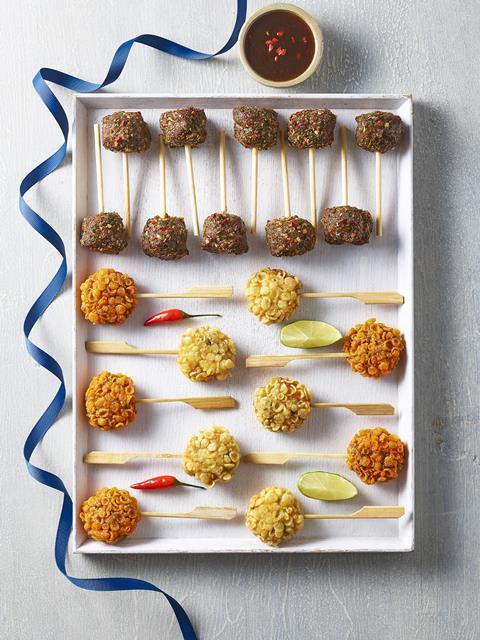 Asda predicts finger foods will be back by Christmas and is banking on its Teriyaki Beef Lollipops (seen top). The are made of "succulent" prime British beef "drenched in a sweet and salty honey, soy, ginger, garlic and chilli coating" says the retailer, and paired with a sweet and sticky teriyaki dipping sauce to highlight the aromatic flavours.
King Prawn Lollipops
The retailer also has high hopes for its King Prawn Lollipops (seen bottom), which it says are "packed full of flavour" with zingy red Thai and fragrant coconut and coriander flavours to choose from, all wrapped in a crispy tempura bubble coating.
Extra Special Stilton & Gingerbread Bake
A blend of stilton cheese, cream cheese and single cream and topped with a gingerbread crumb, this "luxurious" baked cheese is designed for serving with warm bread.
Extra Special Wiltshire Ham & Rarebit Spoons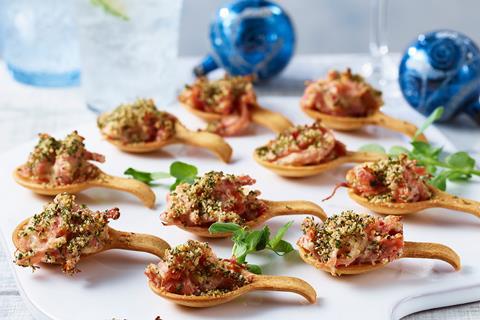 One of Asda's proudest new launches are these waste-free edible spoons. It has billed them as the "ideal taster on your Christmas party buffet", topped with British Pulled Wiltshire ham, a rich rarebit sauce and a mustard and parsley crumb, all served on a pastry spoon.
Extra Special Candied Clementine Hidden Centre Pork Pie with Blood Orange Jelly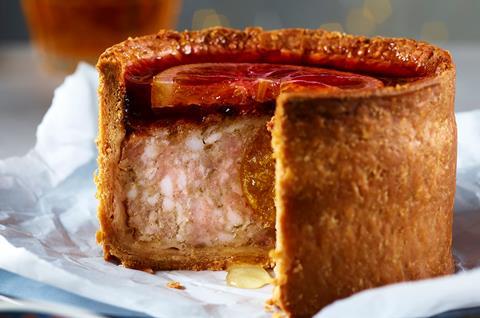 A spin on a classic. Made with seasoned, British outdoor-bred cured pork and boasting a candied clementine centre and toppings of ruby port, cranberry and blood orange jelly.
Extra Special Vegan Crab Croquettes with Red Pepper & Roasted Garlic Purée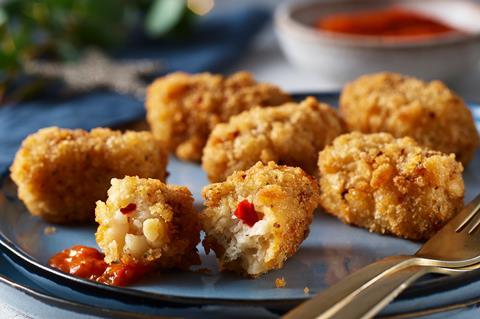 A vegan twist on tapas delicacies, these Extra Special Vegan Crab Croquettes with Red Pepper & Roasted Garlic Purée are crowd-pleasing appetisers that will suit everyone at the dinner table, says Asda.
Large Roddy the Reindeer Cake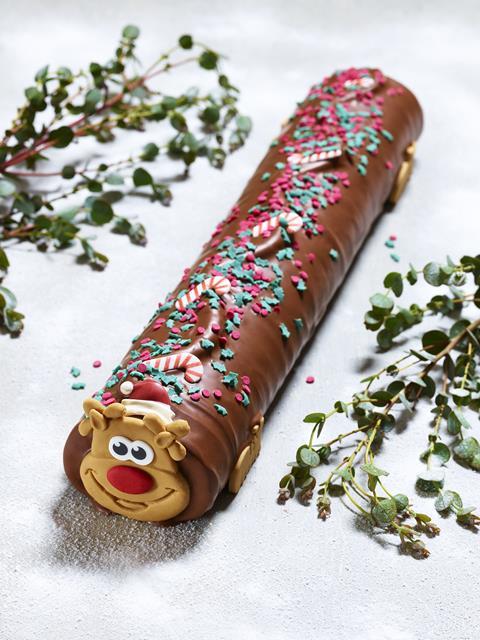 Forget Colin, Cuthbert, Wiggles, Clive and Curly. Consisting of moist chocolate sponge, filled with chocolate-flavoured buttercream, covered with a milk chocolate coating and decorated with sweets, this novelty cake has ditched the caterpillar face for reindeer antlers.
Christmas dinner centrepieces
Extra Special Turkey Parcel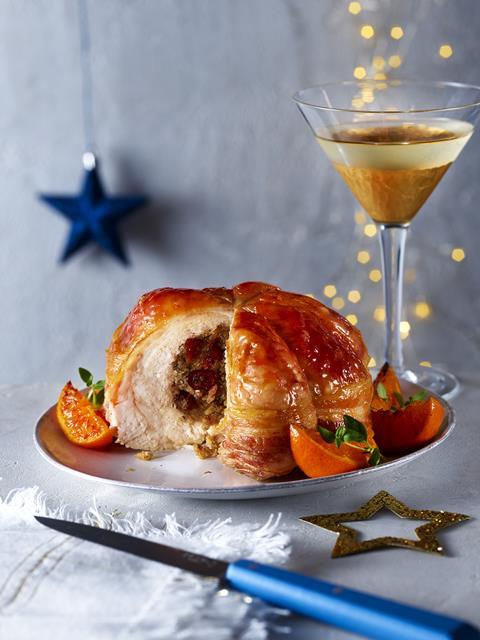 This simple turkey dish is glazed with one of Asda's signature festive flavour profiles for Christmas 2021: blood orange. It's also topped with prosecco, complemented by a cranberry and orange stuffing.
Extra Special Turkey Wellington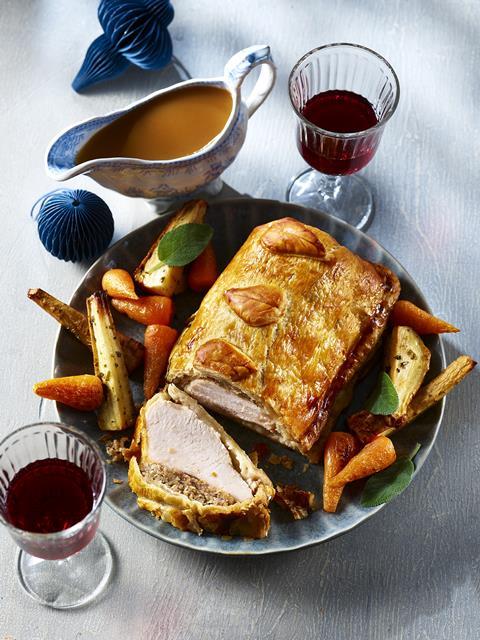 "We've taken the hard work out so you can spend less time in the kitchen and more time with family this year," says Asda of its turkey wellington. Topped with stuffing and wrapped in crisp pastry, Asda's chefs have even decorated the top with leaves.
Extra Special Hasselback Turkey with Smoked Honey Butter & Pork and Chestnut Stuffing Topped with Sage & Shallot Crumb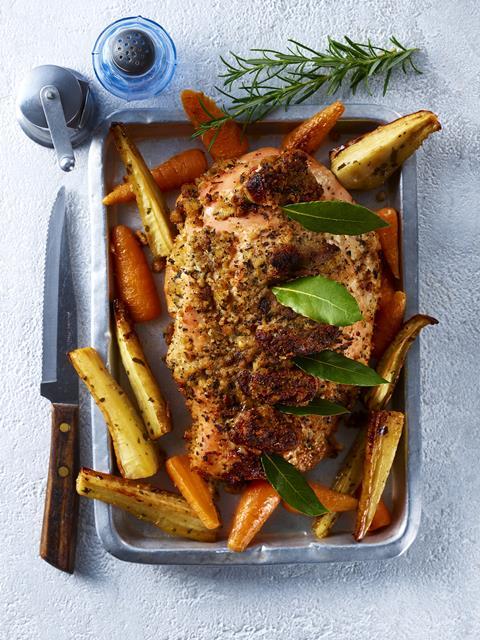 Yes, the name might be a mouthful, but it could all be worth it for a mouthful of this pub favourite turned festive. Asda is dedicated to getting its shoppers out of the kitchen and into the communal areas with a host of easy-cook centrepieces. "Spend less time in the kitchen, and more time indulging by treating yourself to a turkey which has been prepared to perfection with all the added flavours to sprinkle even more magic into Christmas," it says.
Extra Special Chicken Joint with Porcini & Truffle Stuffing and Madeira Sauce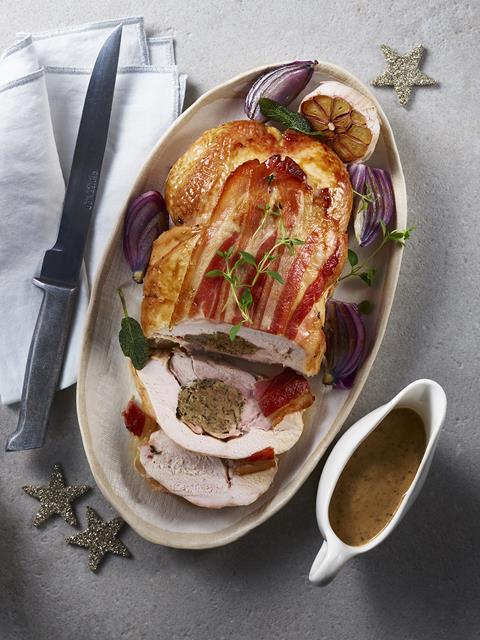 There's always someone at the table who hates turkey. So Asda is bidding to elevate chicken to Christmas dinner standards with its Extra Special Chicken Joint with Porcini & Truffle Stuffing and Madeira Sauce. "Serve up a storm and present a centrepiece of dreams with succulent British chicken, maple bacon rashers, a rich stuffing made with porcini and truffle, topped with a creamy madeira sauce made from British beef stock," say its buyers.
Extra Special Three Bone Rib Joint with Parmesan & Truffle Crust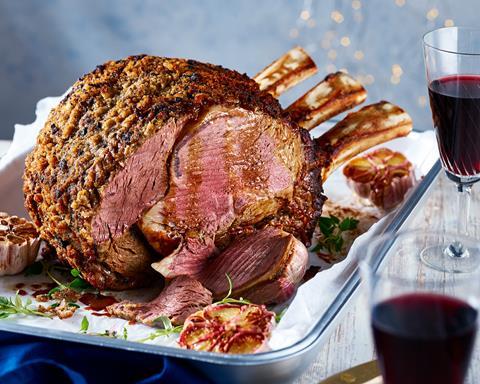 "Tender and succulent" is how the retailer describes this 21 day-aged British beef rib joint. Like with its chicken joint, more truffle is on the cards to ensure it is extra indulgent. "This dish makes the perfect centrepiece to a Christmas dinner and brings the flavours of the meat to life with Italian black summer truffle and an Italian parmesan and herb crumb," it says.
Extra Special Centrepiece Gammon with Jamaican Rum & Molasses Glaze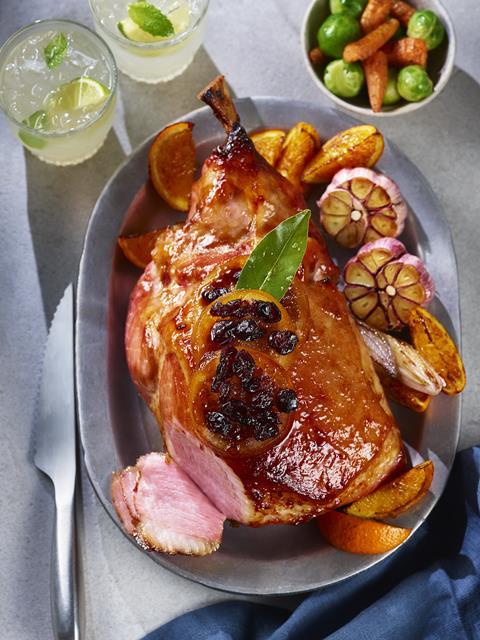 Hoping to bring a hint of the Caribbean to a cold British winter is Asda's Extra Special Centrepiece Gammon. The British gammon has a boozy kick in the form of its Jamaican rum and molasses glaze.
Extra Special Beefless Wellington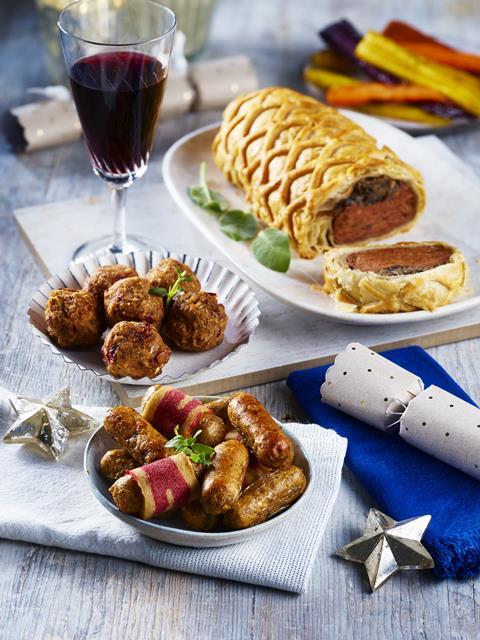 A soya-based "beef" filling is layered with a topping of mushroom duxelle and hand wrapped in vegan puff pastry.
Desserts
Santa's Belly Cheesecake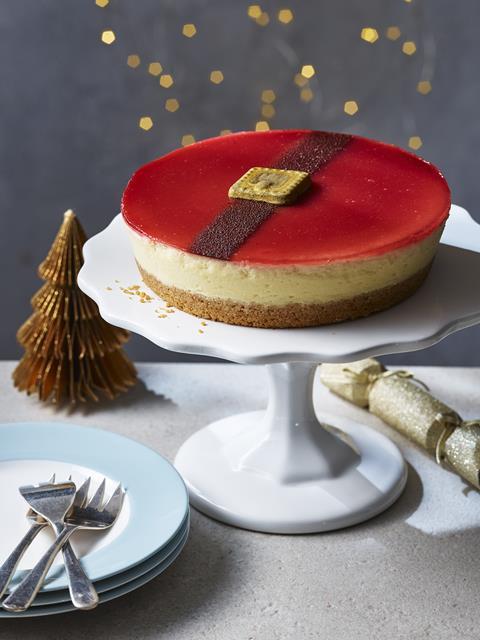 The most adorable festive cheesecake – Asda's Santa Belly Cheesecake consists of a crumbly digestive biscuit base, topped with a creamy vanilla cheesecake, finished with a raspberry glaze and a Santa belt decoration.
Extra Special Chocolate Orange Bauble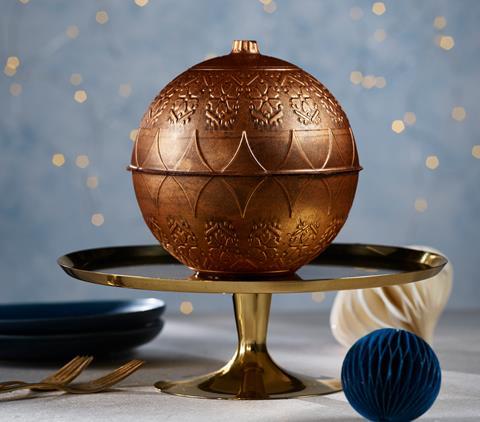 This show-stopping Christmas dessert is hand-moulded with a Belgian dark chocolate shell with gold lustre, filled with layers of fresh orange curd, chocolate sponge, blood orange caramel, and chocolate mousse.
Extra Special Jamaican Ginger Melt in the Middle Pudding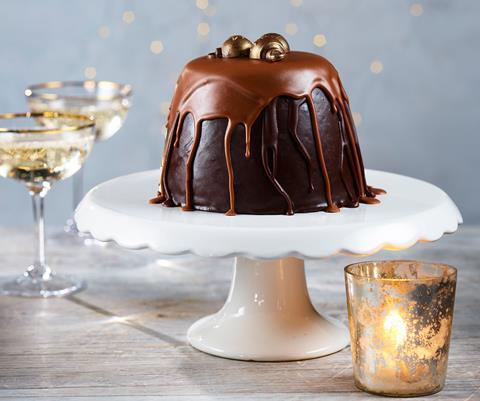 A stem ginger pudding made with butter, treacle, ginger and dark brown sugar filled with a stem ginger melting caramel sauce. The pudding is coated in a Belgian chocolate ganache and topped with both milk and dark chocolate in a drip effect, says Asda. To top it off, it is "simply" decorated with golden chocolate bells.
Extra Special Salted Honeycomb Meringue Stack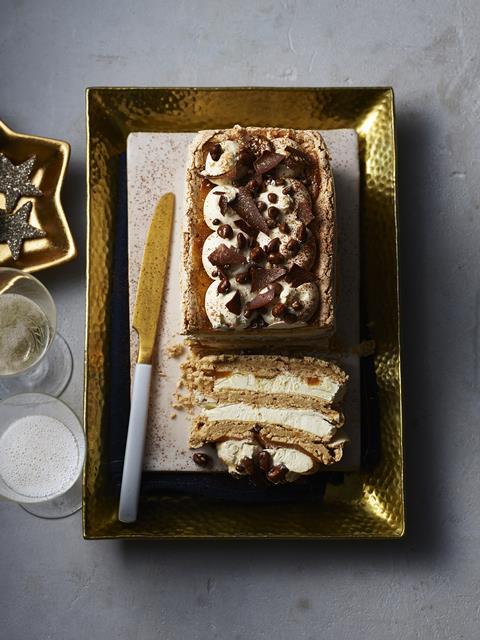 No Christmas would be complete without a decadent dessert, and this meringue stack is the ideal treat, Asda claims. With layers of honeycomb cream and salted honeycomb flavoured sauce, hand finished with chocolate shards and a festive golden shimmer.