What's hot?
A recent report that we ran we found out that 26% of the nation would opt for a pescatarian diet over a vegetarian diet. That's hugely reassuring because we also know that fish plays into the category growth trends for the future. It fits very well within health and wellbeing, it also works very well with world cuisines that we see becoming more and more popular and we also know that fish can be an easy and convenient meal solution.
What's not?
Encouraging the nation to eat more is offset by the fact that we see quota reductions across all of the main species within fish at the moment. That's really important because we need to protect the oceans and populations of fish for the future. That also provides us with a key challenge so we need to make sure that we are responsibly sourcing.
What's next?
Expect to see global demand continue to increase on white fish. With that in mind, we need to make sure that to protect oceans for the future we're sourcing responsibly, working with eco-labels like the MSC and ASC will continue to be really important and we should also make sure that we focus on diversifying our species.
What's new? Four new innovative and convenient fish products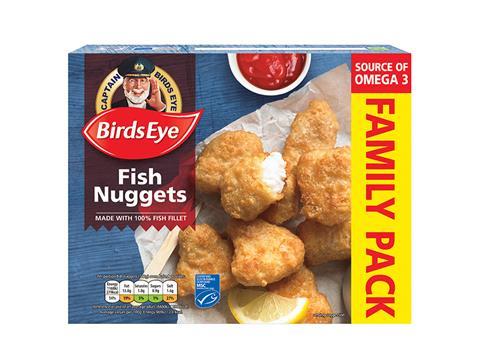 Fish Nuggets
Brand: Birds Eye
Launches: September 2018
Rsp: £3
Made with 100% pollock fillet, these bite-sized nuggets are aimed at busy families as a child-friendly mid-week dinner solution. An alternative to chicken, fish nuggets are MSC certified and a source of omega-3.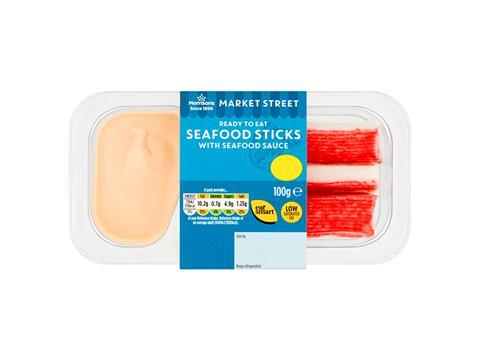 Seafood Sticks with Reduced Fat Seafood Sauce
Brand: Morrisons Market Street
Launched: September 2018
Rsp: £1
Packaged in a handy food to go format, these seafood sticks are a low saturated fat alternative to traditional meal deal snacks like crisps or confectionery.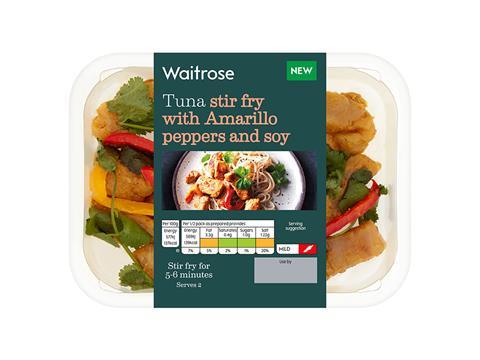 Tuna stir fry with amarillo peppers and soy
Brand: Waitrose
Launched: November 2018
Rsp: £5.99
Ready to eat in under six minutes, this new stir fry kit from Waitrose contains strips of filleted Albacore tuna coated in a pepper and soy dressing. It's garnished with peppers and coriander and serves two people.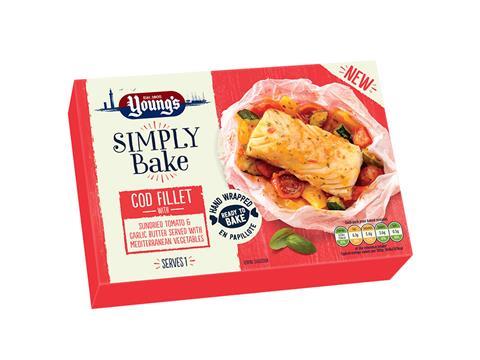 Simply Bake
Brand: Young's
Launched: October 2018
Rsp: £3.50
Hand-wrapped in paper, these fillets hold in moisture as they cook and come pre-dressed. They're available in two varieties: cod with sundried tomatoees, garlic butter and Mediterranean veg and basa with miso, pak choi and soy beans