Toy retailers reveal top 13 'dream toys' for Christmas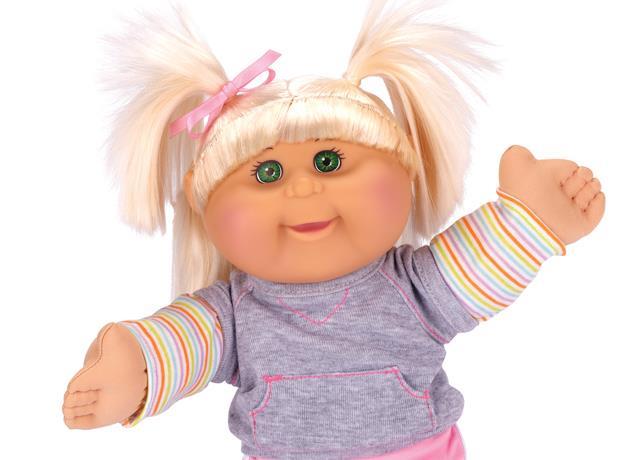 The Toy Retailers Association has revealed this year's 'Dream Toys' list of the top 13 toys for Christmas.
The line-up, announced this morning includes classic brands such as Cabbage Patch Kids - brought back to market by Jakks Pacific earlier this year - and the Furby toys resurrected and revamped by Hasbro. They sit on the list alongside favourite favourites such as Lego, Nerf and LeapPad.
"Some toys hold an enduring place in the hearts of children for generations and this year we've seen the toy industry come up trumps by reinvigorating classic favourites for 2012," said Gary Grant, chairman of the TRA Dream Toys selection panel. "We also continue to see technology being woven into toys to add extra dimensions to the play experience - whether this is the use of apps, interactivity, touch screens or integrated multi-functions such as e-readers and cameras."
The full list comprises:
Cabbage Patch Kids, Jakks Pacific, (rsp: £29.99)
Furby, Hasbro, (rsp: £59.99)
InnoTab 2, VTech, (rsp: £84.99)
Jake and the Neverland Pirates - Pirate Ship Bucky, Mattel, (rsp: £49.99)
LeapPad 2, Leapfrog Toys, (rsp: £89.99)
Lego Friends: Olivia's House, Lego, (rsp: £69.99)
Lego The Lord of the Rings: The Mines of Moria, (rsp: £68.99)
Mike the Knight's Deluxe Glendragon Playset, Character Options, (rsp: £29.99)
Monster High Ghouls Rule Dolls, Mattel, (rsp: £22.99)
My Moshi Home, Vivid Imaginations, (rsp: £39.99)
Nerf N-Strike Elite Hail-Fire, Hasbro, (rsp: £44.99)
Twister Dance, Hasbro, (rsp: £26.99)
Web Shooting Spider-Man, Hasbro, (rsp: £34.99)