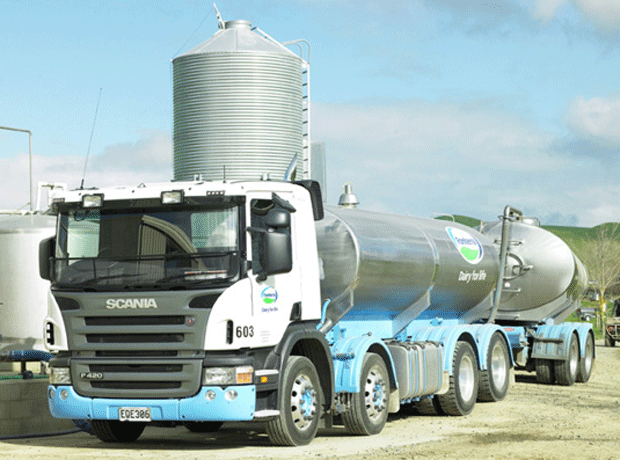 Fonterra is locked in a dispute resolution process with Danone following its precautionary recall of whey protein concentrate in August, the New Zealand dairy giant has confirmed.
Discussions between Fonterra and Danone – a major customer of Fonterra's whey protein concentrate – had been confidential with a view to reaching a "mutually acceptable commercial outcome", but some aspects of those discussions were made public this morning in the press, Fonterra said in a statement issued earlier today.
"Fonterra confirms that the discussions remain ongoing but strongly denies any legal liability to Danone in relation to the recall," Fonterra said.
Fonterra issued a precautionary recall of three batches of whey protein concentrate after tests indicated the presence of botulism-causing bacteria.
Further tests indicated that Clostridium botulinum was not present in the whey protein concentrate.
However, the precautionary recall led to Danone recalling selected infant formula products containing Fonterra whey protein concentrate from sale across eight markets in the Asia-Pacific region.
Danone claimed that had had a "significant impact on sales" in its Baby Nutrition division. It had also incurred costs associated with recall procedures and efforts to boost sales.
Danone said this evening it had sent a notice of dispute to Fonterra on 24 September to give both parties a chance to reach an amicable agreement prior to any litigation.
"Danone is determined that it should be fully compensated for damages caused by the recall on eight markets," it said in a statement.
For Danone, food safety was a non-negotiable priority and it was co-operating fully with local authorities and key stakeholders to determine the causes of the situation and clarify responsibilities, it added. "Our aim is to measure the global impact on Danone's brand equity and on our ability to do business in a sustainable manner."
Danone had an absolute responsibility to consumers to ensure that those events never happened again, it added in the statement.
This story was updated on 3 October at 10.10 to include Danone's statement.