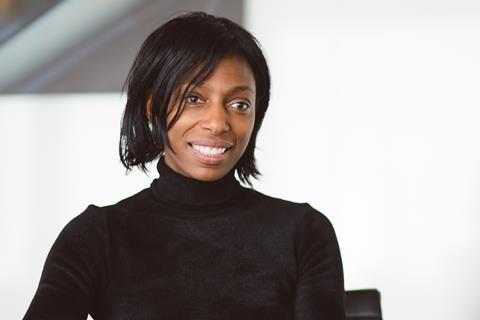 John Lewis boss Dame Sharon White has revealed she is considering making changes to her predecessor restructuring programme aimed at bringing closer together the struggling supermarket and department store chain. In the in-house magazine, the Gazette, she suggested that partners could face further upheaval. (The Times £).
Meanwhile, as JLP's results are due to be announced on 5 March, analysts expect a steep fall in profits with the partners bonus in doubt for the sift time in over 50 years (The Times £).
Forecourt operator Motor Fuel Group, which handles around 900 sites under brands including BP, Shell and Esso, is being readied for a potential multibillion-pound sale (The Times £).
Cadbury-owner Mondelez is trialling out a new plant-based Dairy Milk chocolate as demand for vegan products increases.The fmcg giant is understood to have started developing the recipe around two years ago, having delay the launch, originally planned for Veganuary, after grappling with issues in finding a dairy substitute suitable for consumers with nut allergies (The Telegraph).
Waitrose has been named best UK in-store supermarket, according to a survey from consumer group Which? JLP supermarket scored five stars in almost all categories but was ranked joint worst for value. Asda was rated the worst supermarket overall, with the Big 4 lagging in terms of quality behind Waitrose and M&S and in terms of value behind Aldi and Lidl (BBC).
Tesco has launched a new own-label range of plasters to match different skin tones and reflect different ethnicities, as the supermarket was inspired by a viral tweet last year (The Guardian).
The Observer has a piece of fishermen fears and hopes for trading after Brexit. Most UK fishermen voted to leave the EU, the newspaper wrote, as the idea of taking back control of Britain's waters was "irresistible". "The image of rugged men in sea-slicked oilskins braving weather and waves to put food on the island nation's plates was a powerful emotional factor in the case for leaving the EU". "Much, therefore, is riding on trade talks that are due to begin at the start of March," argues the Observer (The Guardian/Observer).
The average female cocoa farmer is paid as little as 23p a day, highlighting a gender pay gap in the chocolate industry, Fairtrade group claimed. The figure is well below the £1.40 a day extreme global poverty line, with the group calling on the government and chocolate industry to help increase women's pay (BBC).
UK food poisoning cases have more than doubled since 2009, with takeaways, eating out and lettuce blamed for the increase (Sky News).
Upper Crust-owner SSP Group faces an investor revolt this week, after a leading shareholder advisor group urged investors to vote against the company's remuneration report (The Telegraph).
An FT Magazine article argues wine should start being sold in cans, cartons or pouches to reduce glass bottles carbon footprint (The Financial Times £).