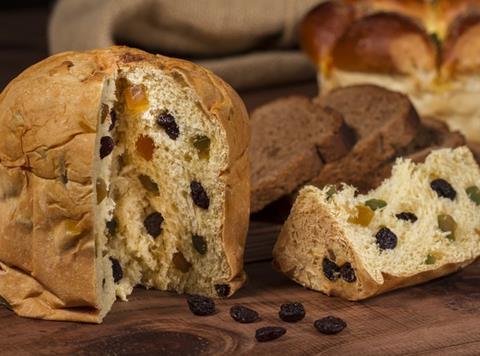 Producers of hot cross buns and Eccles cakes are facing higher dried fruit costs as prices for raisins, sultanas and currants soar in the run-up to Easter.

US raisin prices have gone up almost 50% since September last year due to crop shortages in California. Production has been on a steady decline over the past several years due to low profitability, which is driving farmers to cultivate other crops. Last year, output declined further due to a heatwave. Production in California in 2017/18 is estimated at 275,000 tonnes, down 8% compared with the previous year and 15% below the five-year average. Ending stocks are projected to decline 30% year-on-year to 72,000 tonnes, the lowest tonnage since 2009/10.

As a result of these shortages, prices have also risen for sultanas from Turkey, one of the largest suppliers to the UK. Prices for Turkish sultanas have risen by 30% since September 2017, although they are still trading at a significant discount to Californian raisins, meaning prices may rise further. The global sultana situation has been exacerbated by a short crop in nearby Iran.

At the same time, currant prices in Greece are soaring. Production in Greece has come short for two consecutive years, with 2017/18 crop amounting to just 17,500 tonnes, about two thirds of an average crop. Prices are currently at £2.70 per kilo for product delivered to the UK, up 40% since September 2017.

According to one UK trader, some importers and food producers are already looking at switching currants for other dried grapes. However, substitution is not an easy task given the current inflated market for all dried grapes, so the shortages could have an impact on the market as we approach the Easter sales period.