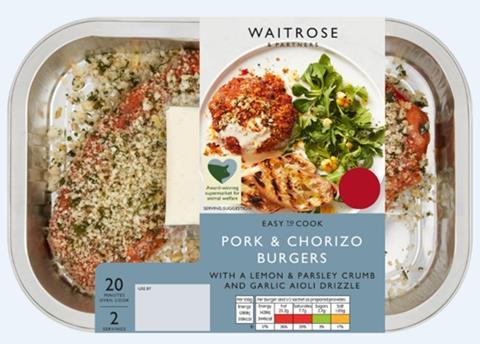 Waitrose has recalled its own-brand Easy to Cook pork and chorizo burgers owing to them containing undeclared egg.
The ingredient was not mentioned on the packaging, making the burgers a possible health risk for anyone with an allergy or intolerance to egg.
The Food Standards Agency urged customers to not eat the product and instead return it to a Waitrose store for a full refund.
The upmarket grocer has removed all batches of the item from its stores and website, and issued a point of sale notice to inform shoppers about the issue. It also urged customers with an allergy to or intolerance to egg not to eat it and to return to a store for a refund, while those who bought the item online have been asked to get in touch with Waitrose's customer care team for a refund.
Waitrose apologised for any convenience caused to its customers through the recall.