On your marks, get set, go! The Rio Olympics 2016 are fast approaching and c-stores, like other retailers, need to make the most of this sporting bonanza to drum up sales.
How brands are cashing in on carnival fever: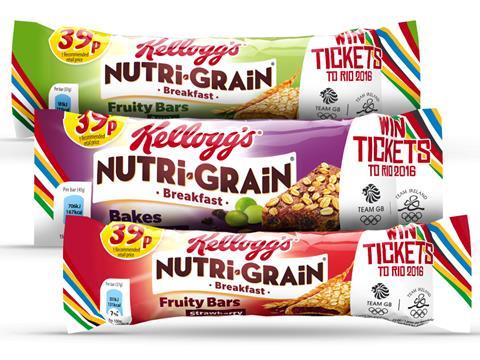 Kellogg's is giving shoppers the chance to win tickets to Rio with an on-pack promotion across its range. The promotion will be run across 38 million packs. There are five pairs of tickets to Rio up for grabs.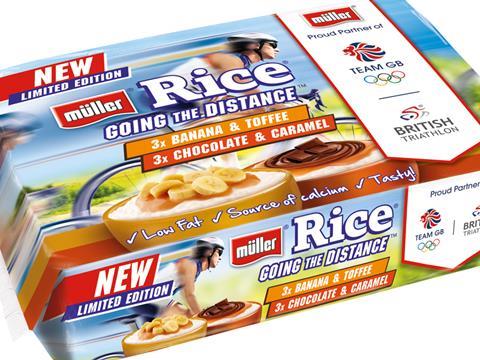 On top of giving away five cash prizes of £50,000 each as part of its Olympic campaign, Muller has unveiled a host of limited edition flavours. The new variants of Müllerlight, Müller Rice and Müller Corner launched in April, and include a Müller Corner Rio variant, Müller Crunch Corner Gold, and Müllerlight Copacabana - a mix of Pineapple Crush and Tropical Punch.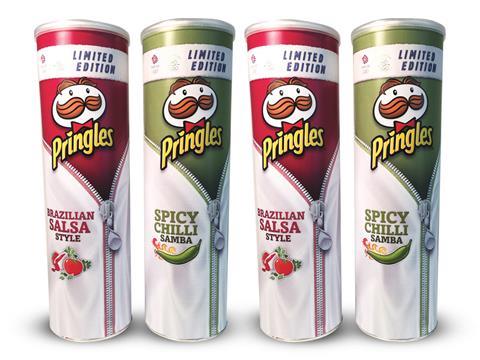 As part of Kellogg's sponsorship of Team GB, Pringles has unveiled two limited edition flavours inspired by Brazilian cuisine: Brazilian Salsa Style and Spicy Chilli Samba.
From themed displays to bikini-clad carnival girls, there are plenty of ways for small stores to get in on the action. Okay, so bikini-clad dancing girls with feathers may be a step too far for the average c-store, but adding colour to displays can really help ramp up the excitement and sales.
"Retailers can lead the way in helping to build excitement about the Olympics by putting together attention-grabbing themed displays, complete with British or Brazilian flags and bunting, which see the soft drinks range merchandised alongside other high demand items such as sharing pack snack foods," says Amy Burgess, trade communications manager at Coca-Cola Enterprises, sponsor of the 2016 Olympics.
"Retailers should consider keeping share size packs in the chiller, ready for those planning spur-of-the-moment occasions whereby drinks are enjoyed shortly after buying them…"
"We've found that Pringles responds really well to bright, colourful displays in high footfall areas near tills and at gondola ends when there's a big event on, such as the Euros or World Cup," says Kellogg's convenience category manager Lija Seja.
"This year families and friends will be gathering together in front of the TV to watch Team GB take home the golds and they're going to want big snacks to share around. The shape of Pringles cans mean they're very efficient for smaller stores to stock, and we've got some great display PoS available for those who want to take full advantage."
Kellogg's, an official partner for Team GB, has also put Team GB marketing across its brands plus a Win tickets to Rio flash as part of a competition.
Cross-merchandising is another way to attract shoppers seeking snacks for big nights in. "Consider placing large sharing snacks alongside other categories likely to be consumed at the same time. Beer, soft drinks and savoury snacks do well together," adds Seja.
Stocking up on sharing size formats for such occasions helps. "To make the most of this scenario, retailers should consider keeping some of their share size packs, such as 1.75-litre PET bottles and 330ml can multipacks, in the chiller, ready for those planning spur-of-the-moment occasions whereby drinks are enjoyed shortly after buying them," adds Burgess.