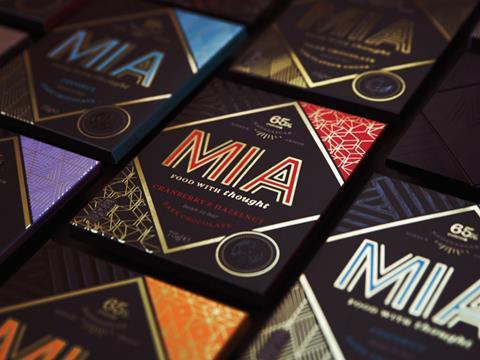 Bean-to-bar chocolate startup MIA has reached out to the crowd to raise £100k in investment.

MIA, short for Made in Africa, is looking for investment to support further expansion, increase production, fund new equipment at its Madagascar factory and to push marketing and NPD.

The ethical chocolate brand launched in the UK in November 2017 with a range of seven different bars and is now available in the Netherlands, Australia, Belgium and Germany.

The company is seeking the investment offering an equity of 5.5% on a pre-money valuation of £1.7m.

"We want to champion African growers, farmers, producers, entrepreneurs and manufacturers and we want some likeminded investors to join us on this journey in which chocolate is just the beginning," said co-founder Brett Beach.