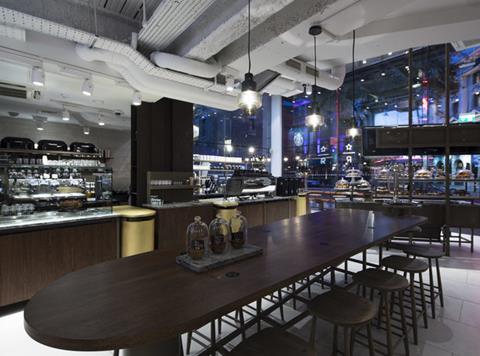 Starbucks is launching its first European reserve roastery in Milan this autumn.

Serving a range of "rare and unique" coffees, the roastery will offer food freshly baked on-site by Italian artisan baker Rocco Princi.

Recruitment has already kicked off for the new Milan site, which will employ 150 staff.

The majority of roles will be full-time and permanent contracts, with added benefits such as Bean Stock shares. The roastery's recruitment website is now live and accepting applications.

"Starbucks brings a culture of warmth and belonging, and we are excited to invite candidates to apply and join us to open the roastery," said Starbucks Milan reserve roastery general manager Giampaolo Grossi.

"This team is going to be part of something very special for the company. We recognise how much passion for coffee and how many talented baristas there are in Italy, and now we can share more about the career opportunities we are creating."

Italian licensee and business partner Percassi will also open a small number of Starbucks stores in Milan, creating a total of over 300 new jobs by the end of the year.

Percassi food and beverage CEO Matteo Percassi added: "This is an exciting time as we start to build the passionate teams for our stores, which will be carefully designed and curated to respect the local Milan community. We already employ more than 600 Milan people through our retail brands and we are looking forward to developing more talent for our Starbucks stores."

This comes as part of Starbucks' wider global expansion plans, which saw it open a premium reserve roastery in Shanghai last month.