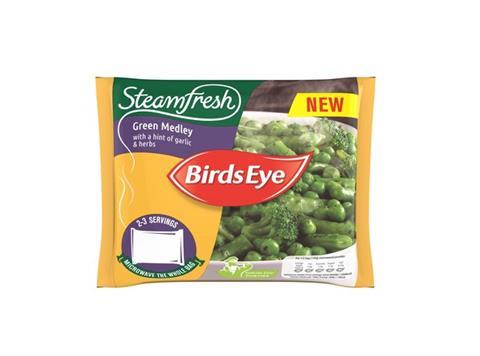 Birds Eye parent company Iglo Group is launching a European campaign with the Waste & Resources Action Programme (WRAP) to highlight the benefits of freezing food to reduce food waste.
The €5 million (£3.7 million) iFreeze campaign will aim to educate consumers using TV and print advertising, online tips and on-pack advice. The campaign will be localised to each of Iglo's key markets, with brand involvement and local partners.
The UK campaign will be launched by Birds Eye in April and is being partnered by WRAP, Hotpoint and the British Frozen Food Federation (BFFF) - which published a report earlier this week looking at how frozen food can reduce food waste and improve food security.
According to WRAP research, UK households throw away around 850,000 tonnes of food (worth £3bn) that could have been frozen and eaten later every year. A survey conducted by Iglo revealed that one in five consumers (22%) still throw away food because they've prepared, cooked or served too much, or because they feel it has gone past its best (20%).
Andy Weston-Webb, UK MD, Iglo Group, said he believed the company "should and can" help educate European consumers in the fight against food waste, and was "delighted" that Birds Eye would be the first brand to launch iFreeze.
WRAP chief executive Dr Liz Goodwin said the partnership with would "highlight the important role freezing can play in reducing food waste" and help support WRAP's ambition to halve avoidable UK household food waste by 2025.