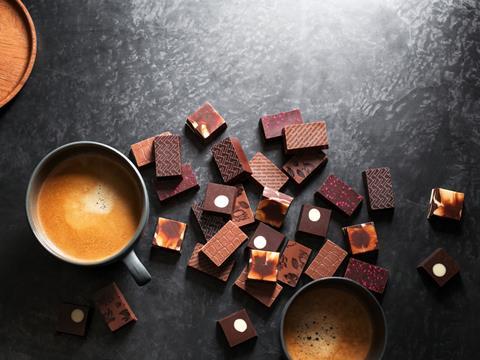 Waitrose is to start advertising its Waitrose 1 range on TV tonight during Channel 4's Gogglebox.
A series of three ads showing the provenance of the supermarket's new premium range will be broadcast in successive ad breaks of the programme. They will continue on Channel 4 and ITV, with the series of films rotating until 12 June.
The TV promotions are being accompanied by print and digital display advertising, in-store and social media promotions, and what Waitrose says is to be its biggest tasting event yet across all its branches.
It is also unveiling a Waitrose 1 'tasting bar' at Westfield White City in London this week where customers will be able to try a four-course tasting menu. The bar will later move to three other locations, the details of which have yet to be confirmed.
"This new Waitrose 1 campaign shows the care taken by our expert buyers to source fabulous flavours and authentic ingredients from this country and around the world," said marketing director Rupert Thomas. "All our producers, small and large, are chosen because we believe they have something really special to offer our customers."
The TV ads for Waitrose 1 have been filmed in a similar style to its recent 'Everything we do goes into everything you taste' ad campaign featuring real farms where its food is produced.
Among the worldwide locations chosen are orange groves in Sicily and cocoa plantations in Tanzania from where the ingredients are sourced for Waitrose 1 Tanzanian Chocolate Ice Cream with Blood Orange Sorbet.
Waitrose 1 Beef and Chorizo Chilli and Berthaut's Epoisses Cheese are two other products that feature in the series.
Waitrose 1 is the biggest own-brand range launched by the retailer since the debut of Essential Waitrose in 2009. It brings together existing premium ranges Seriously from Waitrose, Menu from Waitrose and From Waitrose.
More than 500 products are being rolled out initially with a total of 800 due to be introduced by the end of the summer.