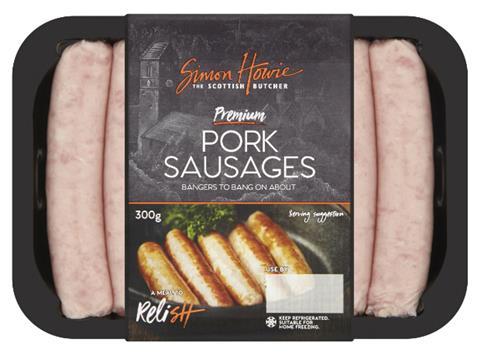 Scottish butcher brand Simon Howie has rebranded its core product range in order to drive shelf presence in store.

The new design will launch this month and will highlight the brand's Scottish heritage and "brand truths". It will feature illustrations on the packaging, a larger logo on pack, and "subliminal brand reinforcement", with the Simon Howie initials in the product descriptor.

The refresh will be supported by social and PR campaigns, including three short films that will show Simon Howie's "astonishing, accomplished and distinguished" brand attributes.

"Our new branding reflects the quality of our products and the high standards we work to achieve while also reaffirming our brand heritage," said managing director Simon Howie.

"By communicating that we offer quality product and are a quality brand, we hope to build consumer loyalty and confirm in the consumer's mind that we are the right purchase decision for a wide variety of meal solutions."

It follows the brand's announcement earlier this month that it was developing a new range of gluten-free, low-fat sausages set to launch in September "to satisfy the free-from and calorie-conscious" consumer.