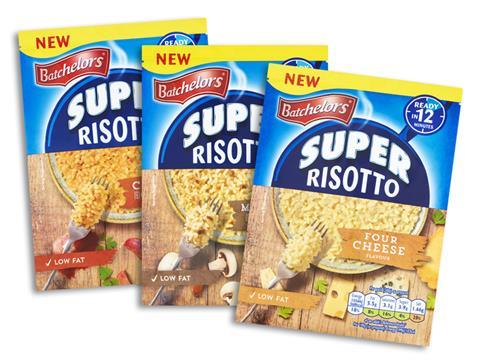 A sell-off of Premier Foods' (PFD) flagship Batchelors brand could be back on the table after an activist investor calling for a sale of the brand was appointed to its board.
Premier, which pulled a sale of Ambrosia earlier this month as the value of prospective bids were significantly lower than its own £100m-plus valuation, announced on Wednesday the launch of a wide-ranging strategic review after discussions with its largest investors.
Two of these investors will now sit on the Premier board, with Daniel Wosner of Oasis Management Company and Orkun Kilic of Paulson & Co becoming non-exec directors to replace Ian Krieger and Jennifer Laing.
Oasis has been highly critical of the Premier board and launched a campaign to replace Gavin Darby as CEO. Darby survived the attempt to vote him out at its AGM, but subsequently stood down earlier this year..
The hedge fund also called for the sale of Batchelors, which it said could raise £200m to pay down the group's significant debts. Japanese noodle giant Nissin, which owns around 20% of Premier, was linked as a buyer for the brand in 2018 but Premier was keen to retain ownership of one of its primary drivers of growth.
Wosner returns to the board having stood down as a non-exec director almost a year ago amid frustrations over the company's strategic direction.
Kilic had also previously called for "new management who are willing to put stakeholders' benefits first".
Premier said on Wednesday it will kick-off "a review of its strategic options for increasing shareholder value".
Chief finance officer Alastair Murray is currently serving as acting CEO while a permanent replacement for Darby is found.