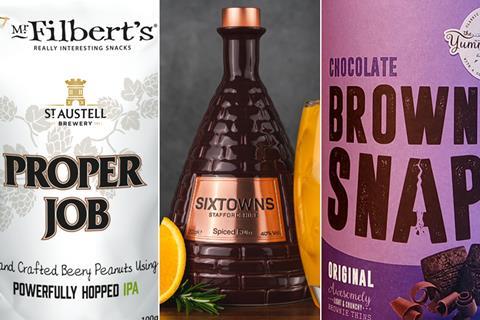 One of the many reasons for visiting this month's Farm Shop & Deli Show is to see and sample some of the best in British food and drink.
Many of the products on show at the NEC, Birmingham, from 25 to 27 April will be new to market, giving retailers an opportunity to steal a march on their rivals by being among the first to list them.
Here we shine a spotlight on just 10 of the hundreds of new products that will be on display at the Farm Shop & Deli Show and the other three events that make up The UK Food & Drink Shows.
Uniting four shows under one roof, The UK Food & Drink Shows covers the complete supply chain in three days of insight, innovation and inspiration, with the content of each show tailored to meet the requirements of its respective audience.
We look forward to seeing you there.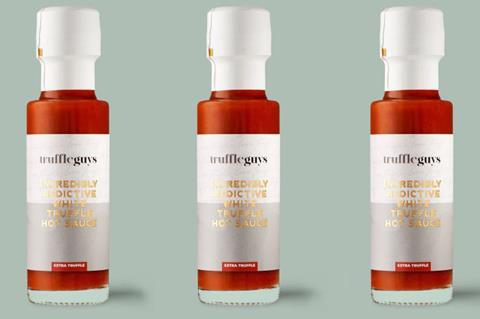 Incredibly Addictive White Truffle Hot Sauce
Supplier: Truffle Guys
Stand number: F126
Made with a blend of cayenne chilli peppers and European white truffles, this hot sauce packs a punch, promise creators Truffle Guys.
The business developed its product to bring a touch of luxury to the hot sauce category. As such, a 100ml bottle carries an rsp of £15.95.
"We went for a lowish spice level to allow for the buttery taste of the white truffle to come through, but still wanted to maintain a spice level," explains Truffle Guys co-founder Rikki Constantinou.
The chilli peppers in the sauce are homegrown by Truffle Guys' supplier, ensuring the business uses only high-quality cayenne chilli, Constantinou adds.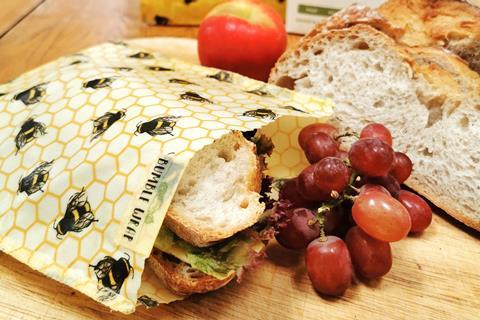 Bumble Bag
Supplier: Bumble Wrap
Stand number: E189
Wax wrap business Bumble Wrap has expanded its lineup with a selection of bags. They're developed for easier use than wrap, and can hold a range of different foods.
Produced with Bumble Wrap's mix of beeswax, jojoba oil and tree resin, the bags have the seams on the outside to make them easier to clean. The supplier describes the bags as suitable for on-the-go and home use to store foods including salad leaves, cut vegetables and cheese.
They are sold in a pack of two bags sized 21cm and 18cm (rsp: £15) and a 30cm x 40cm option for storing loaves of bread (rsp: £20).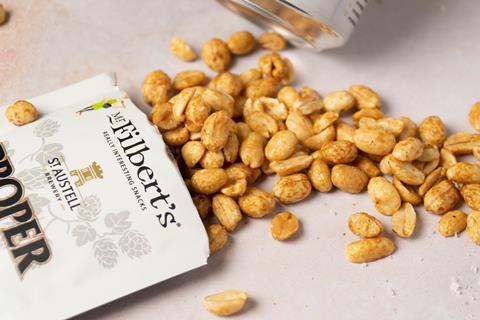 Proper Job Beery Peanuts
Supplier: Mr Filbert's & St Austell Brewery
Stand number: D150
South-west England's St Austell Brewery and Mr Filbert's have teamed up to create nuts flavoured with Proper Job IPA.
One of St Austell brewery's most popular beers, Proper Job is described as a powerfully hopped IPA with citrus, pineapple, and grapefruit notes. Oven-roasted Mr Filbert's peanuts are tumbled in a sauce recipe containing the beer to create the snack (rsp: £2.39/100g).
"We're excited to join St Austell Brewery in launching this new snack," says Mr Filbert MD Mark Taylor. "Our complementary businesses and brands offer the perfect platform to create exciting new snack lines in the future."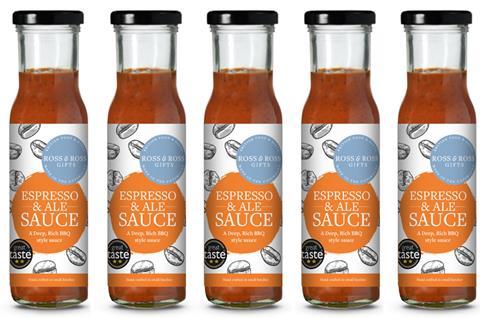 Espresso & Ale Sauce
Supplier: Ross & Ross Gifts
Stand number: C170
Originally slated for launch in spring 2020 but delayed due to the pandemic, this premium product is designed to offer an alternative to overly sweet barbecue sauces.
"We didn't want to just create another standard BBQ sauce in an already crowded market," says supplier Ross & Ross Gifts. "Instead, we worked on more interesting flavours using some really unique ingredients from amazing local producers."
The sauce (rsp: £3.95) uses Monsoon Estates coffee roasters' Espresso blend of Guatemalan, Colombian, Brazilian and African beans. It's paired with Ross & Ross's own Cotswold Pig Ale, along with local smoked Cotswold rapeseed oil and cider vinegar.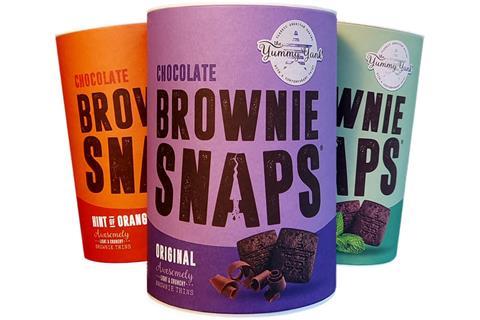 Brownie Snaps
Supplier: The Yummy Yank
Stand number: D253
Brownie Snaps are the first packaged product from The Yummy Yank, which has been making and selling at food festivals up and down the country for the past 20 years.
The business says the pandemic made it realise public events could not be the only way to sustain the business.
Sold in a 100g recyclable drum (rsp: £5.95), Brownie Snaps are the result of two years' experimentation and development. They are described as a thin, cookie-type product that "tastes a little like the edge of a brownie".
They are currently available in three flavours: Original Chocolate; Chocolate with a Hint of Orange; and Chocolate with a Hint of Mint. New Chocolate with a Hint of Raspberry will be available to try at the Farm Shop & Deli Show.
Clotted Cream Rice Pudding
Supplier: Clotton Hall Dairy
Stand number: A141
Made in small batches at the Clotton Hall Dairy in Cheshire, this rice pudding contains clotted cream and a hint of nutmeg.
The business, which uses fresh milk from its own herd of free-range cows, is launching the rice pudding in a 330g pot (rsp: £2.75). Aimed at older consumers and couples, it follows success of a 500g format (rsp: £3.75).
Clotton Hall Dairy products, including custard and clotted cream, are distributed through independent wholesalers into farm shops, convenience stores and delis nationwide.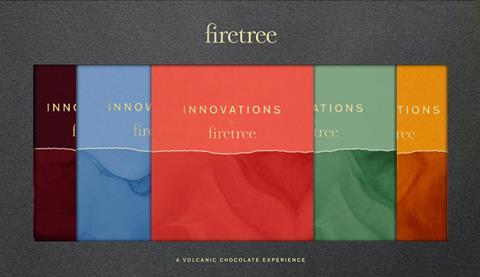 Firetree Chocolate Innovations Collection
Supplier: Firetree Chocolate
Stand number: B217
Premium vegan brand Firetree Chocolate has unveiled its first limited-edition range, The Innovations Collection.
The lineup comprises five bars (rsp: £7) made with cocoa beans sourced from volcanic islands in the Dominican Republic, Indonesia and the Solomon Islands. The bars are also available together in a gift box (rsp: £33).
Firetree says it is disrupting the luxury chocolate category by tapping demand for a healthier, natural and sustainable alternative to those currently on the market.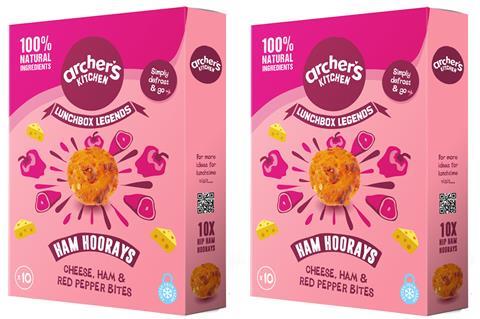 Ham Hoorays
Supplier: Archer's Kitchen
Stand number: H243
Ham Hoorays are one of three variants of lunchtime bites developed by Archer's Kitchen as an alternative to sandwiches in kids' lunchboxes.
"They were developed in our home kitchen as a solution to the mad morning rush of making sandwiches for our two sons," says co-founder Ashley Grocott. "We are now bringing them to the market to save busy parents time and effort and provide a nutritional alternative to a sandwich, high in protein and low in sugar."
The bites are supplied frozen and defrost overnight (rsp: £6.25/10x40g). The full lineup comprises Ham Hoorays with ham, red pepper & cheese; Veggie Delights with broccoli, spinach & cheese; and Tomato Tasties with tomatoes, spring onions & cheese.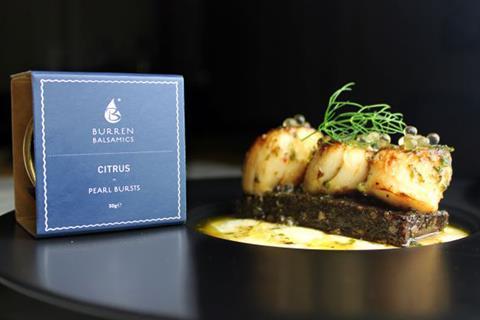 Citrus Pearl Bursts
Supplier: Burren Balsamics
Stand number: G148
Burren Balsamics has spherified its Citrus Infused White Balsamic Vinegar of Modena to create these pearl bursts, which it describes as a perfect for canapés and suitable for use in cocktail recipes.
"We have been making infused white balsamics to go along with our range of infused balsamic vinegars since 2017," says founder & CEO Susie Hamilton Stubber, adding Burren Balsamics vinegars contain no flavourings, colours or concentrates.
"For the Citrus White Balsamic, we slice ruby grapefruit, oranges, lemons and limes into the vinegar, allow it to infuse gently, strain it off and bottle it."
Fruit that has infused the vinegar is used to make marmalade as part of Burren's Zero-Food-Waste range of jams, chutneys and relishes.
Citrus Pearl Bursts come in a 50g retail jar (rsp: £7.50) and a 200g foodservice jar.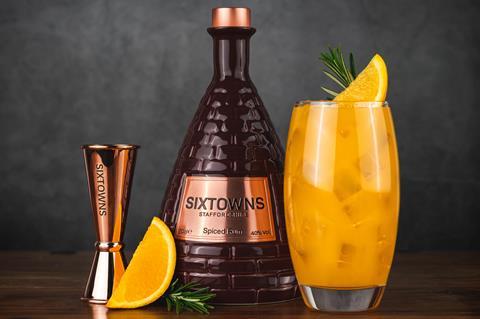 Sixtowns Spiced Rum
Supplier: Bros Distillery
Stand number: G251
Staffordshire's Bros Distillery has expanded its Sixtowns spirits lineup with a spiced rum (rsp: £44.95).
Distilled in batches of just 100 bottles, the rum is made using ethically sourced natural ingredients, says the supplier. At 40% abv, it is described as having a blend of mixed spices with tasting notes of caramel, apple pie, cinnamon, warm ginger, vanilla, subtle chocolate and peppercorn.
Like Sixtowns' gin and vodka, the rum is packed in a porcelain bottle designed to pay homage to the ceramic heritage of the distiller's area.
"The bespoke shape and design are reminiscent of the kilns in which ceramics used to be fired," says Bros.

Are you a specialist retailer looking to source the best quality local and regional produce? Visit the Farm Shop & Deli Show 2022 to find trend-setting food and drink from hundreds of British suppliers, plus the latest technology and industry insight. Register now for free