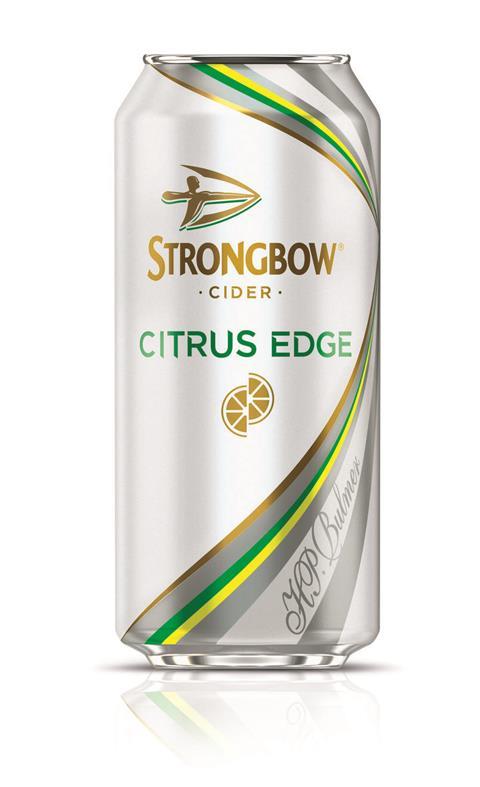 Fruit cider continues to dominate the biggest NPD launches in alcohol – but the total contribution of new products to the category has fallen, new data shows.
NPD sales, excluding non-flavoured wine and Champagne, contributed £102m to the category in 2014, down from £133m the previous year [Nielsen full year 2014 v 2013]. 2013's high figure was in part due to the massive success of Strongbow Dark Fruit, which hit sales of £24.9m that year, and Bulmers Bold Black Cherry, which made £14.9m.
While no new product came close to those figures in 2014, fruit cider nevertheless contributed five of the top 10 sellers, and three of the top four: Stella Artois Cidre Raspberry (£9.6m), Strongbow Citrus Edge (£7.6m), and Carling British Cider Cherry (£4.0m) [Nielsen].
The other two biggest sellers were also fruit-flavoured products: Echo Falls Fruit Fusions Summer Berries (£5.0m) and Smirnoff Frozen Raspberry Sorbet (£3.0m). The top 10 was completed by Bombay Dry Gin, Old Mout Passionfruit & Apple, Cubanisto, Echo Falls White Peach & Mango, and Old Mout Summer Berries.

Data for 2015 so far shows the trend is continuing, with Bulmers Zesty Blood Orange the biggest seller (£1.36m to date), and seven other fruit ciders in the top 10: Stella Artois Cidre Peach and Elderflower, Pimm's Cider Cup, Carling British Cider Orchard Fruits, and three flavours of Somersby [Nielsen 2015 YTD].
With the exception of Old Mout and Pimm's Cider Cup, all of the biggest selling fruit cider launches have been extensions of existing brands – a strategy that suppliers are divided over. In January, Carling brand manager Jim Shearer said he believed that after the third flavour in a range, further launches stopped delivering incremental growth.
However, Carling owner Molson Coors earlier this month announced it was acquiring Rekorderlig, which offers 10 flavours in the UK, and Molson Coors MD Frederic Landtmeters said that there were no plans to reduce or simplify the range.