Marks & Spencer has brought the dinner for tonight and food-to-go staples it is famous for to its vegan range.
Its Plant Kitchen range now features 175 products, giving those in search of plant-based alternatives a huge amount of choice.
M&S has honed in on ready meals and food-to-go in anticipation of a return to busier schedules in 2022
VLT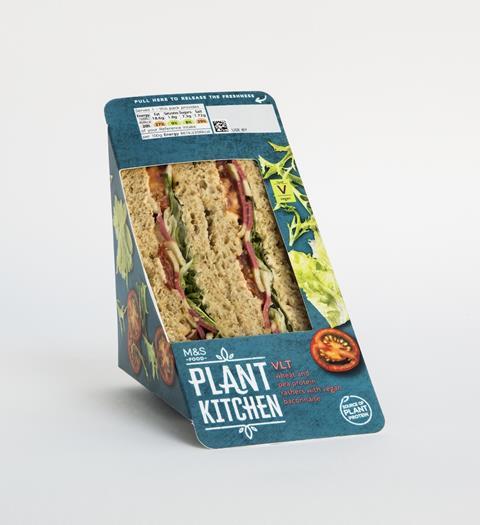 £3.50
The meal deal staple made vegan. This sandwich features wheat and pea protein rashers to imitate bacon, on top of a vegan 'baconnaise', lettuce and tomatoes on soft malted bread.
No Lamb Shawarma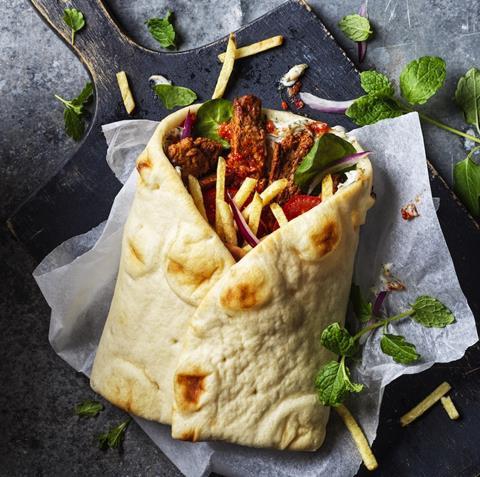 £4
M&S is attempting to tap the vegan street food market with its quick and easy take on a kebab wrap. It's made of wheat and vegetable protein pieces, vine-ripened tomatoes, vegan garlic dressing, tomato and chilli sauce, salt and vinegar potato fries, spinach and red onions on a flatbread.
Wood-fired Hot & Spicy Pizza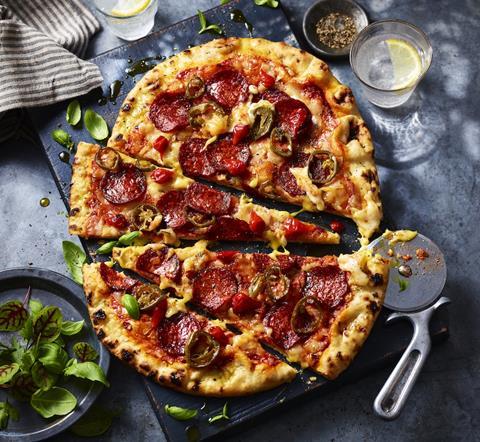 £5
A hand-stretched sourdough topped with vegan pepperoni, pickled jalapeños and Roquito chillies. The base features tomato sauce seasoned with smoked paprika and a "creamy" vegan mozzarella alternative.
Chocolate Cake Jar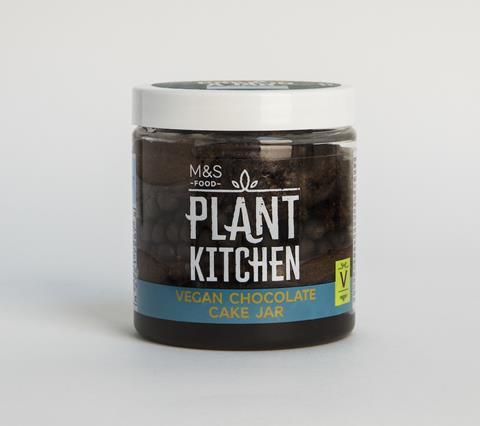 £4
Cake jars have been all the rage for independent market sellers for a couple of years. M&S brought the concept into its stores with a small-serve Colin the Caterpillar cake jar. Now it's expanding the offer with its Plant Kitchen version containing chocolate sponge cake layered with chocolate frosting and Belgian chocolate sauce, decorated with dark chocolate.
Lasagne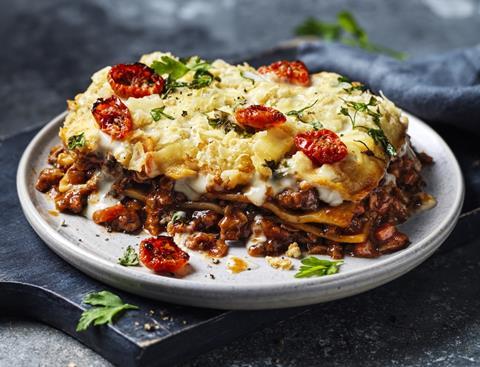 £4
In the test kitchen for a year, M&S has finally revealed its vegan lasagne. It calls the ready meal "rich and indulgent" and an "umami flavour bombe" with layers of mushroom and pea protein ragu and béchamel, topped with santarella tomatoes.
Cheese Flavour Twists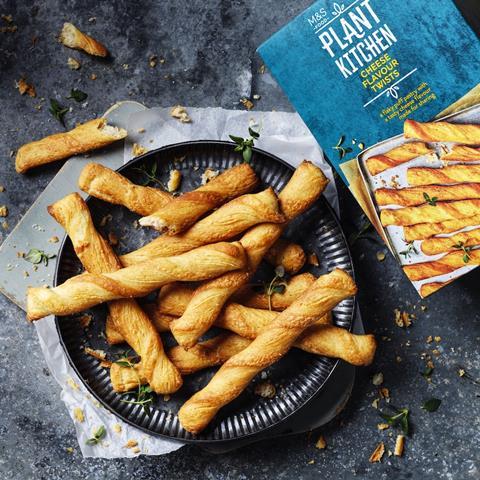 £1.50
The retailer is claiming a high street first with its vegan cheese-flavoured puff pastry twists.
Bravas Dirty Fries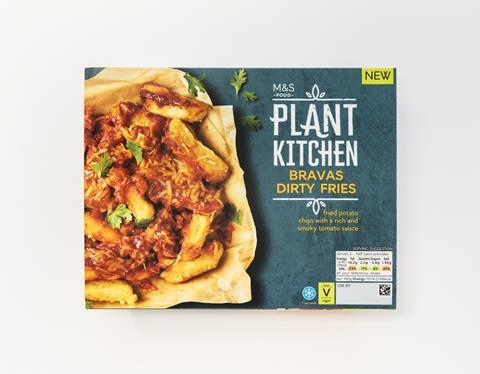 £3.50
Fried potato chips with a "rich and smoky" tomato sauce and finished with a coconut cheese alternative.
Tikka Masala Curry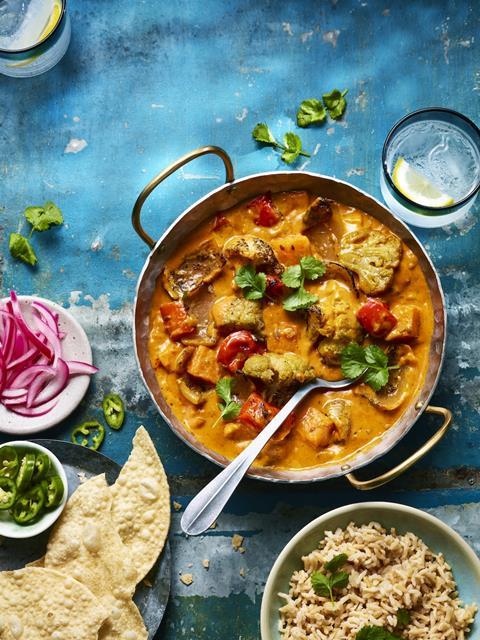 £4
The retailer's chefs used the same cooking techniques used in traditional tikka masalas to craft a vegan recipe, containing 12 balanced spices, coconut milk, flame-grilled onions, roasted squash and cauliflower.
Veggie Balls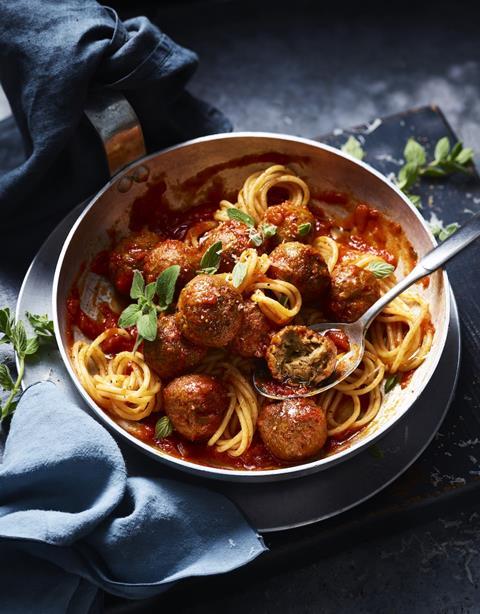 £3
The 'Eat Well' sticker promises a healthy treat in these savoury vegan mince balls, with three green traffic lights and one amber (salt, 1.13g per half a pack). They are made with onions, garlic, miso and M&S Select Farm mushrooms from Monaghan Mushrooms. They are designed to be pan-fried like regular meatballs.
Vegan Fish Fingers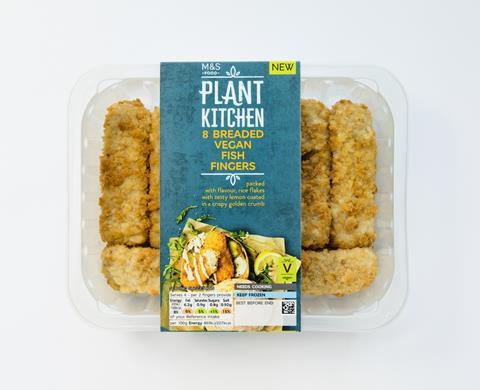 £2.90
They're made with rice and potato flakes and zesty lemon, coated in a crispy golden crumb.


Chewy Cherry Bakewell Cookies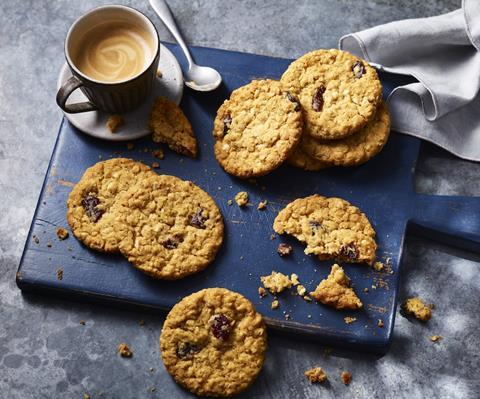 £1.50
Cookies filled with oats, almonds and cherries to give a delicious cherry bakewell flavour.
Creamy Cookie Pots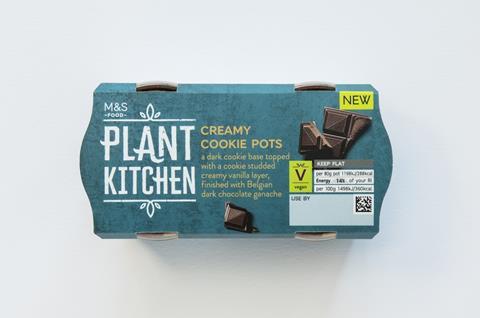 £3.50
A cookie biscuit base, with cookie and coconut-based vanilla-flavoured batter, topped with Belgian dark chocolate ganache and cookie biscuit.