Christmas may be the first time some families have been spent quality time together since lockdown and many shoppers will be looking to trade up from their usual retailers to mark the occasion. Premium online butcher Farmison & Co has boosted its range of 'field to fork' meat and poultry lines to tempt shoppers who are looking for something special. Here's our pick of the range.
Whole Bourbon Red Turkey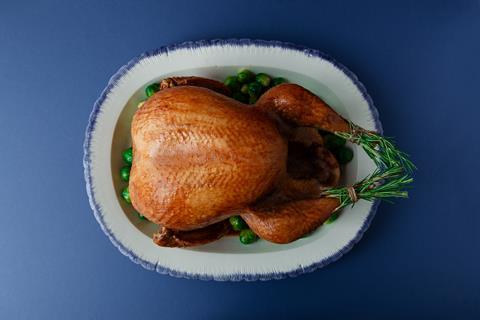 Farmison & Co's free-range whole turkeys and turkey crowns are all Bourbon Red this year – a heritage breed sourced from the Suffolk/Essex border. Hung for a minimum of 14 days for a "concentrated, melt in the mouth flavour" and wax plucked, they include giblets so you can make a "proper tasting gravy". Prices begin a £86.96 for a whole bird that feeds six or £80.95 for a turkey crown that feeds six.
Game hung goose by Loose Birds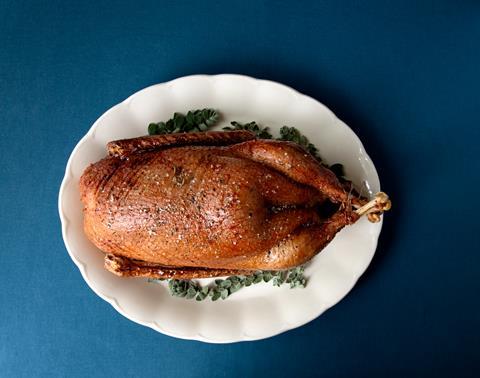 Billed as the standout addition to Farmison & Co's Christmas range, this premium free-range goose is game hung for 14 days for a "succulent, rich and flavoursome meat". Loose Birds geese are "reared to plumpness" in the North York Moors by farmer Paul Talling, who feeds them on a natural diet of wild herbs, worms, and insects supplemented by his own cereal feed. A whole bird that feeds four is £90, while a whole bird that feeds six is £100.
Whole bone-in York ham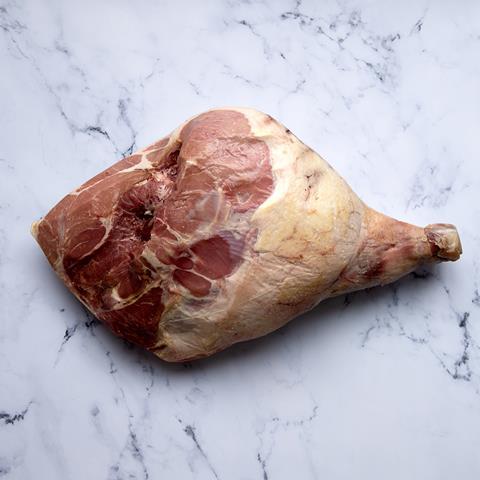 Created by Farmison & Co's in-house master curer 'Graham', this dry-cured York ham is inspired by European charcuterie - think serrano or prosciutto - but boasts its own "irresistible" flavour. At £100 it's not cheap, but it's a hefty joint that would make an impressive addition to any festive spread.
Forerib of beef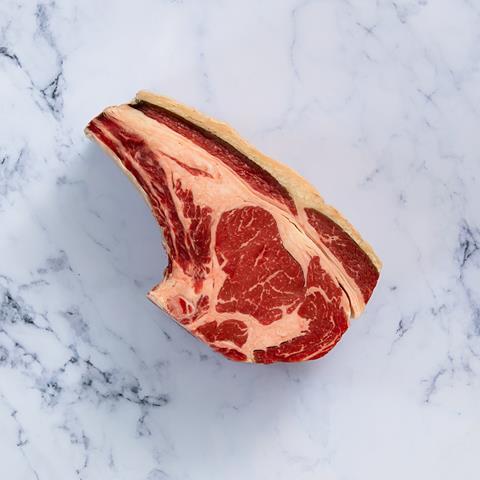 This feasting favourite features 45 day dry-aged prime rib meat, which is untrimmed and left on the bone for maximum flavour. It boasts generous marbling that caramelises upon cooking for "natural succulence and outstanding flavour", while the rib bone also gives the meat flavour upon cooking. The beef is sourced from grass-fed heritage cattle reared on lush pastures. Prices start at £80.85 for 2.6kg.
Rolled Lamb Saddle, Black Garlic & Lemon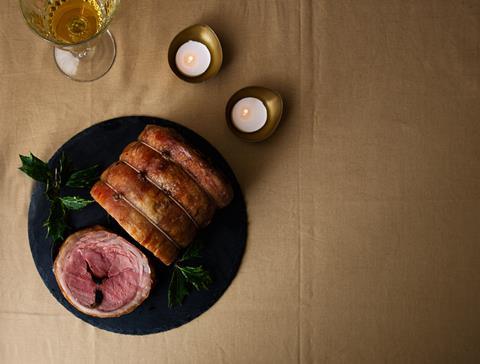 This artisan dish features a prime lamb joint that has been de-boned, rubbed with aromatic seasoning of lemon peel and rosemary and studded with cloves of fermented black garlic for an "extra sweet smokiness" to compliment the taste of the meat, before being rolled and tied. Oven ready, thie joint is easy to carve and billed as a "real showstopper". Its priced at £42.5 and feeds six.
Pigs in Blankets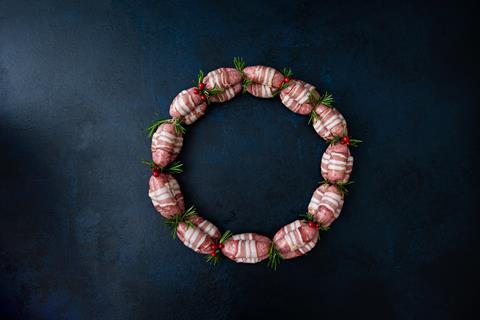 Sourced from heritage breed British pigs, these pigs in blankets are a posh version of a festive favourite. Made from succulent pork sausage flavoured with traditional seasoning and wrapped streaky bacon, they are billed as "utterly delicious". (£6.95 for 10).
The Steak & Caviar Christmas Hamper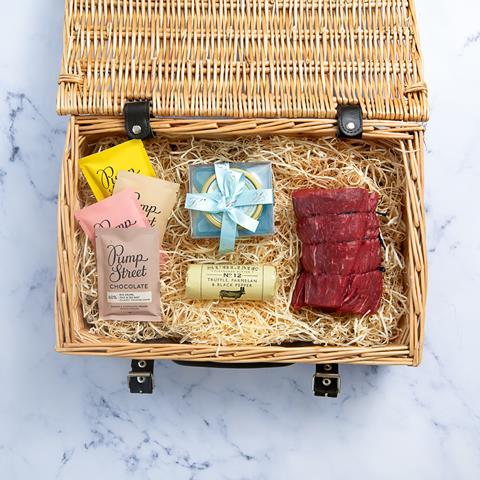 This Steak & Caviar Christmas Hamper includes a heritage breed, dry-aged Chateaubriand alongside King's Oscietra caviar, truffle butter and Pump Street Chocolate (£85) for a decadent meal for two. It's one of two hampers available from Farmison & Co this year – with the other, The Heritage Beef Hamper (£100), including a Wing Rib of Beef, F&Co English Mustard and a Carved Angel pudding.
Korean Feast Box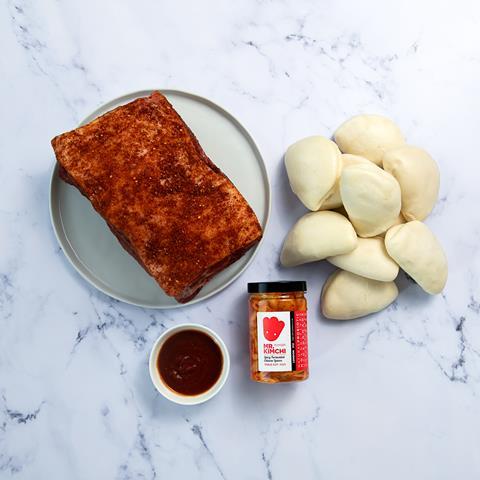 For those lacking the energy to come up with creative meals after Christmas, Farmison & Co has developed a series of 'ready meals', which will be available from Boxing Day onwards. This Korean Box contains a 2.5kg Boston Butt with winter spice rub for pulled pork, hirata buns, kimchi and habanero hot sauce. Other options include The Mexican Box (1kg pichana joint, ancho in adobo, corn tortilla, habanero hot sauce), The Great British Beef Box (1.25kg mustard and peppercorn crusted sirloin, goose fat roast potatoes, red wine sauce, horseradish sauce) and the The Peking Duck Box (whole Peking duck, hoisin sauce, pancakes).
Supermarket Christmas ranges 2020
1

2

3

4

Currently reading

Range preview: Farmison & Co Christmas 2020

5

6

7

8

9

10