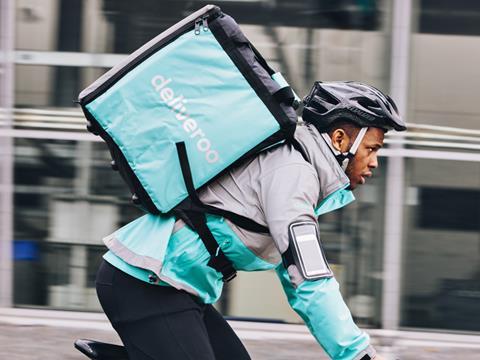 Deliveroo has won its long-running legal battle to treat riders as self-employed, meaning they have no rights to holiday pay or the minimum wage.

The Central Arbitration Committee yesterday ruled Deliveroo's drivers were self-employed contractors because they can select someone to stand in for them on jobs under a last-minute new contract.

"Deliveroo has decided in the new contract that riders have a right to substitute themselves both before and after they have accepted a particular job," said the CAC ruling.

"In light of our central finding on substitution, it cannot be said that the riders undertake to do personally any work or services for another party."

The committee said this condition was "fatal" to the claim brought about by Independent Workers Union of Great Britain (IWGB), following numerous demonstrations by Deliveroo workers calling for employee status.

However, Deliveroo MD Dan Warne hailed the ruling as a "victory for all riders who have continuously told us that flexibility is what they value most about working with Deliveroo".

"We want to work with government to update legislation and end the trade-off between flexibility and security," he said.

The finding could set a precedent for other gig economy companies across the UK, which found themselves under scrutiny as part of the government-commissioned Taylor Report in July. The report called for greater worker protection by classifying self-employed drivers as dependent contractors, entitling them to sick pay, holiday pay and the national minimum wage.

The IWGB argued Deliveroo had managed to subvert these recommendations on a technicality. "Despite the CAC's finding that a majority of the riders in the bargaining unit would likely support union recognition for the IWGB, it seems that after a series of defeats, finally a so-called gig economy company has found a way to game the system," said general secretary Jason Moyer-Lee.

"On the basis of a new contract introduced by Deliveroo's army of lawyers just weeks before the tribunal hearing, the CAC decided that because a rider can have a mate do a delivery for them, Deliveroo's low-paid workers are not entitled to basic protections."

The IWGB will review the judgment with its lawyers and decide whether to take further action.