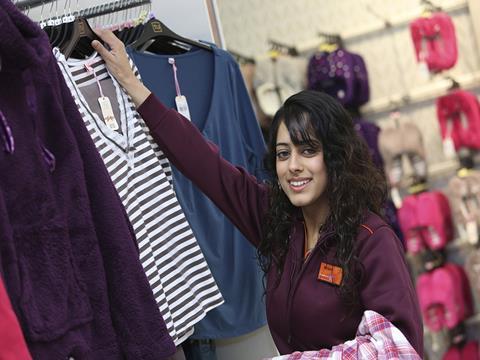 Sainsbury's has bowed to pressure and changed some of its pay proposals.

The supermarket announced an increase to its base pay rate from £8 an hour to £9.20, and £9.80 for those in London's zones one and two, in March. Since then, the rates have caused concern from unions, campaigners and staff due to being offered in tandem with scrapping bonuses, paid breaks and overtime, leaving some with less take-home pay.

Sainsbury's said it had tweaked the proposals as part of a consultation process with its employees and unions. The amendments include an additional 25p per hour for online delivery drivers and shop floor staff working in London outside zones one and two, after being initially excluded from the plans. CEO Mike Coupe has also confirmed a rise in the supplementary rate for night shift workers from £1.55 to £2.45 extra per hour. "These are meaningful changes that will have a real impact on our colleagues' pay and that will cost Sainsbury's millions of pounds a year," said Coupe. "But it's been important to us that we listen throughout this process and respond to concerns."

Coupe had previously defended its proposals, despite some employees' pay rates being cut, and said its top-up payments for employees out of pocket under the plans would ensure "no colleague earns less than they do today."

These will be provided for 18 months following the implementation of the new rate, due in September. Sainsbury's will then retain the base pay rate until its next pay review in 2020.

Coupe said Sainsbury's had "thought very carefully" about how to address "most" but not all of its 130,000 shop floor staff receiving a pay rise, and decided the implementation of top-up payments would counteract any deductions.

A Sainsbury's spokeswoman confirmed further amendments could be introduced in the ongoing consultation process.

Earlier this week Siobhain McDonagh, MP for Mitcham and Morden, said she had been inundated with concerned Sainsbury's employees, and said she was "dismayed" the company would "use an increase in basic pay as a smokescreen for a whole array of shocking decisions that will hit hardest their most dedicated, loyal and long-term staff."

Over 66,000 people have signed a petition set up by a whistleblower, who claimed she was set to lose £1,000 a year under the proposed rate, and knew of colleagues who could lose three-times as much. "Against all Sainsbury's values, I am being asked to 'work well for less' if I am to keep my job," she said.

The employee added that colleague morale was "lower than ever," especially with added uncertainty regarding how Sainsbury's merger with Asda will pan out.