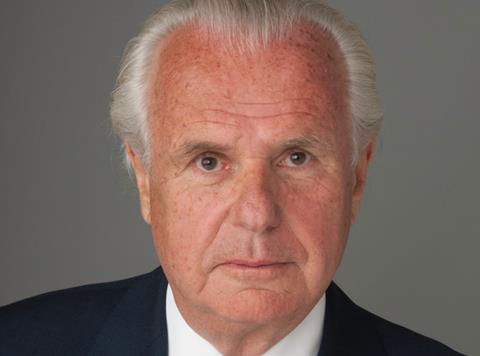 Former Marks & Spencer's chairman Lord Myners has been appointed a senior independent director for The Co-operative Group to lead the society's review of its corporate governance.
The Co-op Group launched the review last month after former Co-operative Bank chairman Paul Flowers was captured on film buying class-A drugs. His lack of experience in the banking sector has since been called into question.
Lord Myners was M&S chair between 2004 and 2006. Other former roles include financial services minister in the Treasury, deputy chairman of PowerGen, chairman of The Guardian Media Group and chairman of Land Securities.
"We are delighted that Paul has also agreed to chair our governance review," Co-op Group chair Ursula Lidbetter said.
"We have made it clear that we need to modernise and to embed the very best standards of corporate governance – while also ensuring that the voices of all our members and customers resonate through the business. Paul is ideally placed to oversee that work given his extensive experience across business and public life."
Lord Myners added: "The Co-op Group has a long and proud history at the heart of communities up and down Britain, with an extraordinary foundation based on customer ownership. Right now it faces serious challenges in terms of business performance and ensuring that the right governance is in place to deliver in the interests of all its members and customers. In my new role I look forward to working with the rest of the board, with Euan [Sutherland, Co-op Group CEO] and his new management team and to engaging with the membership."
The Co-op Group said it was also looking to appoint two additional independent non-executive directors to its board.