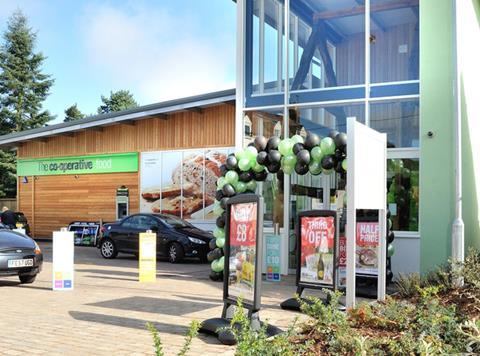 Central England Co-operative invested nearly £30m in its businesses last year, including opening 10 new food stores and refurbishing eight others, but saw improved sales dampened by deflation.

In its annual report, chief executive Martyn Cheatle said the retail trading environment remained challenging.

"The society saw a strong performance from food retail, which makes up the largest proportion of its business, with increasing sales in convenience stores offset by the impacts of food and fuel price deflation and continued pressure on large stores and supermarkets," he said.

"Investment in the retail estate continued throughout the year, with 10 new stores opening and significant refurbishment work taking place, including continued investment in green technology as part of the drive to reduce energy consumption."

Total sales fell 3% to £844.7m for the year to 23 January. However, profits before tax jumped 62.9% to £8.8m over the period.

The Lichfield-based society runs more than 430 outlets, of which 235 are food stores.

The capital investment of £29.5m in 2015 was down on the £42.5m spent in 2014. As well as the new store openings and major refurbs, it invested in smaller upgrades to 75 other stores and closed or relocated some loss-making stores.

It continued the rollout of its new supermarket format at 25 stores with new product ranges in food to go, fresh fish and bakery counters and improved beers, wines and spirit categories.

It continued a shift towards digital marketing, launched a new email format and introduced an e-dividend for members, which loads dividends straight onto members' cards.

"Although pressures on the retail sector will continue in the coming years, we are confident that our clear business strategy will ensure our continued success, both financially and ethically," Cheatle added.