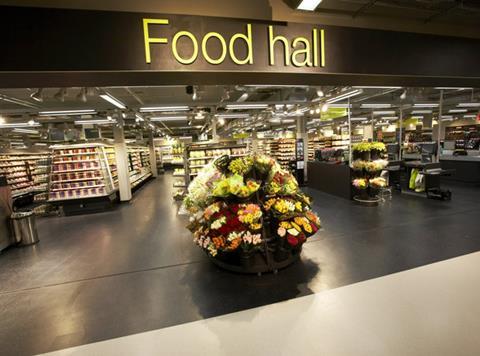 Long-time supporters of Marks & Spencer found cause for comfort in its annual results this week, but there was plenty for the bears to get their teeth into as well, as its previously stellar food business begins to come under pressure.

M&S' headline figures for the year to end of March 2017 do not make pleasant reading. Pre-tax profits plummeted 63% to £176.4m after it was clobbered by £400m in one-off charges relating to store closures and pension changes. Like-for-like clothing and home sales slumped by 3.4% and worsened in the fourth quarter, while its previously reliable food business saw like-for-like sales slide 0.8% amid a 2.1% fourth quarter drop.

Retail Vision's John Ibbotson labelled the numbers "awful", adding: "For years the brand's successful food range provided a fig leaf that spared the blushes of its underperforming clothes ranges. No longer." Shore Capital called the fourth-quarter sales slowdown "sobering".

But the shares defied these gloomy diagnoses. The stock closed 1.5% up to 393.4p having hit 397p in early trading and is more than 11% up since the start of the year.

So why? In short, M&S' headline profits and weak sales hide the underlying story that margins are slowly improving. Underlying profits were ahead of City expectation and margins in clothing are improving as M&S moves away from a reliance on promotions and discounts. Jefferies concludes: "M&S is successfully moving into the execution phase of its strategy and though the macroeconomic backdrop is not helpful M&S has plenty of self-help actions to implement."

Elsewhere, Greencore shares surged 7.3% on Tuesday to 243.8p as revenues jumped 46.1% to £1bn in the first half drive by the impact of its Peacock Foods acquisition in the US. Its shares had declined more than 16% in 2016 as profits in the fast-expanding US business failed to come on stream as quickly as analysts hoped. But the City lapped up Greencore's 31.2% rise in first half EBITDA to £79.1m amid a 221% rise in US sales.