Waitrose saw improved sales in its half-year results, with value up against declining volumes due to inflation. However, the retailer now moves into a vital period that will define its future as it seeks to overcome long-term problems and more quickly tap into opportunities such as AI
Renowned for its high levels of customer service, quality of its produce and stores, and market leading animal welfare credentials, Waitrose attained a special status among UK supermarkets. So powerful a brand that, in some cases, the presence of a Waitrose store within a postcode has been known to add value to local house prices.
But in recent years, as the wider John Lewis Partnership has struggled, Waitrose has faced its share of problems. Customer numbers have dropped during the cost-of-living crisis, while direct competitors like M&S have grown and taken market share, along with the ever plucky discounters.
A miserable set of results for the John Lewis Partnership in 2022 left partners without their hallowed bonus, and an ever vociferous debate about JLP chair Sharon White's long-term plans for the partnership model, piled further pressure on Waitrose to change its fortunes.
Half year results for the 2023 financial year published in September – which showed a rise in customer numbers, and revenues – suggest there's some cause for optimism. But there's still plenty of work to be done. Here are the five crucial areas that could help, or hinder Waitrose's turnaround plan.
1) A management structure to fire on all cylinders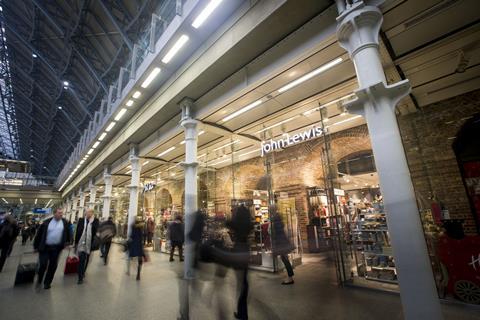 Try as we might, it is difficult to see how the major restructuring plan for the John Lewis Partnership developed by former chairman Charlie Mayfield has been good for Waitrose.
The plan, unveiled in September 2019, set out to bring the John Lewis and Waitrose sides of the business closer together, to drive efficiency and remove costly duplication. However, it feels as if most of the thinking around it has been aimed at improving the fortunes of John Lewis, rather than Waitrose.
It is hard to shake the feeling that Waitrose executive director James Bailey and his senior team are being hamstrung by the group's thinking that all key decisions need to align with the Partnership plan, as it is known, rather than being first and foremost about selling more groceries or trying to steer a premium supermarket through the challenges of a cost of living crisis.
The fact that its half-year results announcement came with a warning that the plan will take a further two years to fully complete will certainly raise concerns, as will the continued delay of its Partnership-wide loyalty programme.
The rise and rise of discounters
Waitrose continues to deliver excellent service – evidenced by the high scores achieved in the Grocer 33 – and the quality of its produce remains high, but rivals have adapted to challenges of inflation more quickly with price cuts and updated loyalty offerings. Prices are starting to come down at Waitrose, but equally, inflationary pressure is easing across the board.
Four years into the plan and it increasingly feels that John Lewis and Waitrose are facing such different challenges that trying to leverage the benefits of closer union might not be best for either. John Lewis is being affected by the continued way we shop for non-food items and the wider challenges facing high streets and town centres.
Surely a Waitrose that is firing on all cylinders is the best way to build the platform and indeed headroom for making John Lewis fit for the future
JLP chair Sharon White this week came out in favour of a royal commission to save UK high streets. That may well be needed, but it shows the scale of the threats to businesses like John Lewis and so there is surely an argument that focusing on the future of John Lewis should be a clear strategy on its own, rather than trying to keep linking it to Waitrose.
The supermarket business, on the other hand, has the rise and rise of the discounters to deal with, as well as resurgent Sainsbury's and M&S doing all they can to attract its shoppers.
Headroom for making John Lewis future-fit
Some nice tie-ups on the fringes could prove pleasing to shoppers. But are Waitrose shoppers really desperate for a loyalty scheme that works across both brands, or do they want something that saves them money or provides treats week in, week out when visiting the supermarket or placing an online grocery order? Surely it's the latter.
Last month JLP appointed former River Island CEO Will Kernan as non-executive director of the partnership board. A known-turnaround specialist will surely prove a useful addition to boardroom, but again his appointment instinctively feels more John Lewis than Waitrose-focused.
Kernan takes up the space vacated by Nish Kankiwala when he became JLP's first ever CEO in March. Having spent many years at the likes of Vibrant Foods, Hovis, PepsiCo and Unilever, Kankiwala is no stranger to the unique circumstances of the grocery market – it will be interesting to see if he might look to tweak the partnership plan to help Waitrose respond to its particular challenges more effectively.
After all, surely a Waitrose that is firing on all cylinders is the best way to build the platform and indeed headroom for making John Lewis fit for the future.
2) Waitrose's loyalty scheme needs work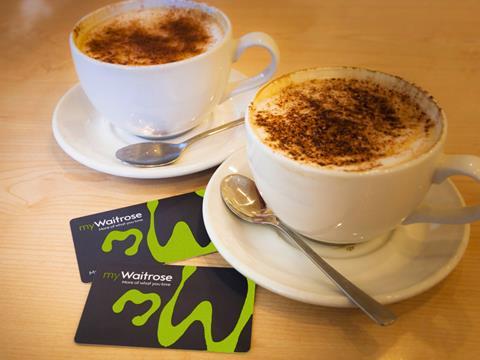 For a supermarket that has such a strong and loyal following, loyalty continues to be a stumbling block for Waitrose, and remains an area where the retailer falls notably short.
Excitement arose when Waitrose announced the relaunch of its MyWaitrose loyalty scheme in February 2022. The new programme offers members a combination of weekly and monthly personalised and exclusive offers, including discounts on its fish counter on Fridays, for example.
The relaunch has failed to flatter however, with some customers complaining the scheme did not make them feel "valued". A Waitrose customer service source told The Grocer in October 2022 that many of the complaints related to dissatisfaction over the discounts offered. Customers also complained the offers were out of line with usual shopping patterns and they weren't given enough time to redeem vouchers.
The decision by Waitrose to end its offer of a free newspaper for loyalty members when £10 or more is spent in store also led to further backlash from some. However, the retailer highlighted that only 5% of customers redeemed the benefit. Members also continue to receive free copies of the Waitrose Food, Health and Drinks magazines, the retailer said.
MyWaitrose and My John Lewis loyalty schemes
The business did return the popular offer of free coffee for MyWaitrose members through a partnership with Caffè Nero in November 2022, but members would have to bring their own reusable cup.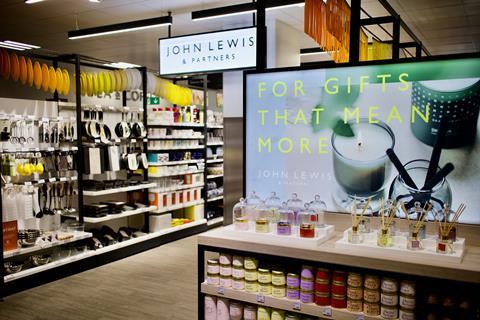 Yet, there are real green shoots. Notably in the form of Waitrose customer director Nathan Ansell, who joined the business from Marks & Spencer in January this year. Ansell is largely credited with the overhaul of M&S's Sparks scheme – which relaunched in 2020 and has continued to attract customers – and has been working alongside Charlotte Lock, his equivalent at John Lewis, to improve the retailer's loyalty offer.
Those plans were revealed in April when the partnership announced it was working to combine the currently separate MyWaitrose and My John Lewis schemes, under a new cross-partnership loyalty scheme set to launch in 2024. Former head of loyalty at Tesco Emily Wells was appointed as JLP's first-ever pan-partnership loyalty chief to lead the development.
The retailer has shared little detail about the new scheme, although The Grocer understands execs are keen to retain select popular perks, which could include the free coffee offer.
Further additions made to Waitrose's marketing team
The signing of two five-year strategic agreements with Eagle Eye and Dunnhumby in April suggests the partnership also aims to improve its personalisation capacity ahead of the launch.
Waitrose has made further additions to its marketing team prior to the relaunch. The appointments include Helen Carroll, who will join Waitrose as head of brand and customer experience in October, from Co-op, where she led its community engagement team.
Any significant changes to the MyWaitrose scheme have been placed on hold ahead of the launch of the cross-partnership scheme in 2024 – major developments are also believed to have been disrupted by the partnership's outdated IT structure.
If the new scheme can fix some of the problems by developing a loyalty scheme that offers a truly personalised membership programme, better experience and perception of real value, it could be a real draw to get customers back into stores.
3) What next from Waitrose's food range?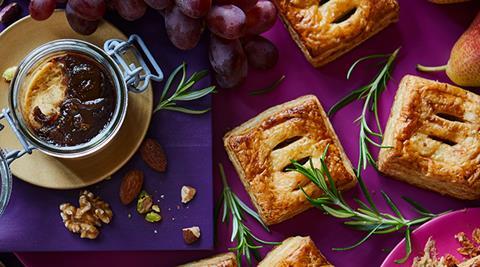 An inability to quickly react to changing market trends will hamper Waitrose's success. However, its food strategy has shifted up a gear as the grocer pursues profitability through simplicity, driven by efficiency and the scope to add in unplanned products.
One of the retailer's boldest changes occurred early this year when it announced a move to ditch celebrity chef Heston Blumenthal. This followed a 12-year partnership with Blumenthal but would allow the grocer to better utilise in-house chefs to take its product development in a "new direction".
A risky move considering the series of high-profile and sellout products the science-based chef created for the retailer over the years. The shelves, however, were never really packed with Heston wares, or at least not year-round, and the chef's hold over consumers had also waned over time. At the pairing's peak, Waitrose stocked 60 Heston SKUs – most seasonal and focused on Christmas or Easter – dropping to 37 in Christmas 2022 and 15 in February. There are currently no Heston SKUs for purchase online.
Heston's range was vital at its height, as most of Waitrose's profit occurs in the Christmas period – or the final quarter of the year. Future festive sales will come from a raft of new product launches. This Christmas is "crucial" for the retailer, and so Waitrose will launch 114 new seasonal products in a bid to capture additional interest and consumer spend.
The retailer's need to diversify, move at a quicker pace and, in some instances, modernise its food offer, had been noted for some years. As an example of a slower pace, two of Waitrose's biggest and relatively recent own-label NPD were its relaunched No 1 range – which replaced Waitrose 1 in 2019 – and the reintroduction of its Cooks Ingredients range in 2022.
But talk of the retailer's inability to move at a quick enough speed resurfaced with the introduction of meal deals in August. A basic offering in all supermarkets for years, yet Waitrose was notably late to the party. Waitrose executive director James Bailey previously said increased demand for its food-to-go products would also lead the retailer to grow its convenience offering.
Waitrose's use of AI in NPD
There have been times when it moved with the market. Waitrose worked exclusively with Deliveroo for three years, viewing the delivery market as an emerging and dynamic one. It then announced over the summer plans to broaden its reach in the segment with an Uber Eats deal.
Another turning point could come from AI, as this month the retailer revealed it was utilising the tool to enhance product development and "de-risk" innovation by using it to "validate ideas". Led by innovations manager Lizzie Conlon, tools from Tastewise are utilised along with TasteGPT to curate menus and recipes.
The speed and innovation potential AI offers could already be showing. In June, Waitrose trademarked 'Japan Menyu' and just two months later revealed a 26-piece own-label Japanese-style range. Searches across its website for Japanese recipes had increased, further validating the decision.
Spanning ready meals, sides, snacks and "centrepiece" products intended to be paired with various bases including rice and steamed buns, half of the range will be vegetarian and 10 vegan. Japan Menyu will complement current Japanese food brands including Wagamama, Kikkoman and Taiko sushi, as well as its 124 Sushi Daily Kiosks.
A smaller, but quickly growing, consumer trend led Waitrose to activate a newly struck partnership with Diageo. The aim was to grow shop space dedicated to alcohol-free drinks in 253 sites by 60% and make it easier for shoppers to find.
The grocer revealed, on the announcement in August, a low & no sales boost of 20% estate-wide in the past 12 months, with beer growing the fastest.
Rollout of Gail's bakery fixtures in Waitrose
In soft drinks, Waitrose launched new in-store functional drinks bays as it sought to expand its better-for-you range, rolling concessions out across 30 stores in May as part of a limited trial. Consisting of selected natural energy drinks, CBD and vitamin-infused liquids, it planned to tap into a "real appetite" for functional drinks.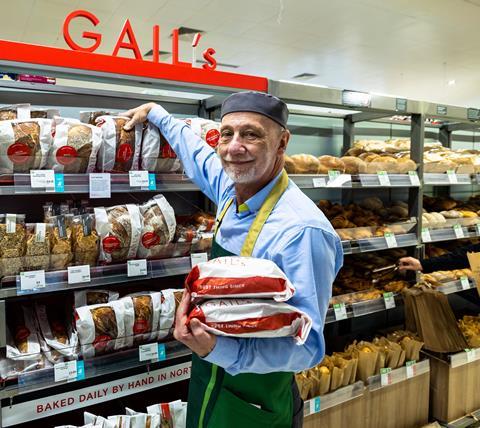 Also in May, a bakery expansion in 64 southern and eastern England stores was rolled out in partnership with Gail's, featuring dedicated fixtures. Gail's breads and baguettes were already stocked in 95 stores and online, but the branded expansion allowed the range to double.
In March, Bailey announced plans to extend Waitrose's Dobbies Garden Centres partnership by supplying a further 50 food halls, saying plans to expand its Little Waitrose stores network were also on the card.
The grocer currently supplies 32 Dobbies food halls and planned to boost its offering to 2,000 products on reaching its new target. It also supplies 80 Shell forecourt stores.
Across its estate of 329 Waitrose stores, the retailer has capacity for nearly 4,000 new products, smaller than its less traditional grocery rivals. A minimum of 10% of its new products need to have "standout" and uniqueness, which is why Waitrose has tapped into AI and placed a greater reliance on tracking trends.
An efficient approach, particularly around live trends and through trusting tools such as AI, will undoubtedly give the retailer some of the reactive edge it lacked. However, a further need to slim the bureaucracy is needed to allow for another gear shift to ensure Waitrose maintains its new and faster pace.
4) A higher price point has left the retailer exposed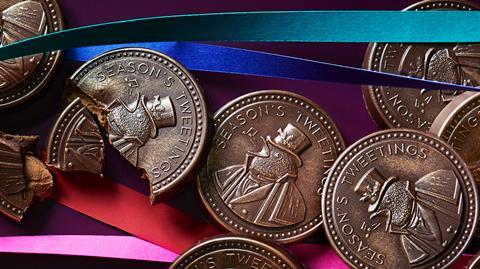 Waitrose has always enjoyed a unique position as a high-end grocer compared with its traditional supermarket rivals. It's traded on its reputation, the luxury feel of its stores and the quality of its supply chain, and generally customers have been happy to pay more.
However, that higher price point has left Waitrose exposed to the pocket-tightening impact of the cost of living crisis. That was perhaps best demonstrated in its latest full-year results, published in March. Customer visits to stores grew by 7%, but the average basket size fell by 15%.
This has left executive director James Bailey, and commercial director Charlotte Di Cello, with a tough dilemma. They know the supermarket can ill afford to let its hard-earned reputation for high-quality products and ethical sourcing standards slip. The problem is, it's a reputation that costs to maintain.
The supermarket initially and stubbornly focused its efforts on playing up its ethical credentials. September saw the launch of a major brand refresh under the strapline 'Food to feel Good About'.
The integrated marketing campaign – which has been followed by later iterations – focused on Waitrose's "fair" treatment of farmers, and its "pursuit of offering the highest-quality and best-tasting food".
At the same time, it looked to capitalise on the growing consumer preference for 'the big night in' by increasing its 'dining in' offer. It launched 10 new dine in offers, for example the 'Waitrose No.1 Dine In Meal Deal for 2' for £12 in October 2022.
The addition of a new £5 lunchtime meal deal in August is a further attempt by Waitrose to push those value credentials.
Waitrose sales grew 5.6%
Bailey had consistently ruled out the potential of price cuts, stressing that quality was a "red line" for Waitrose. Instead, the supermarket would look to better communicate with its customers.
However, as market share continued to slip, Waitrose eventually bowed to the cost of living crisis and announced a £100m price-cutting investment throughout 2023.
Some 300 own-label products received the first cuts, including 250 from its value tier Essential Waitrose range. That was followed by a second wave of 200 seasonal products including chicken thighs, ice lollies and honey in June.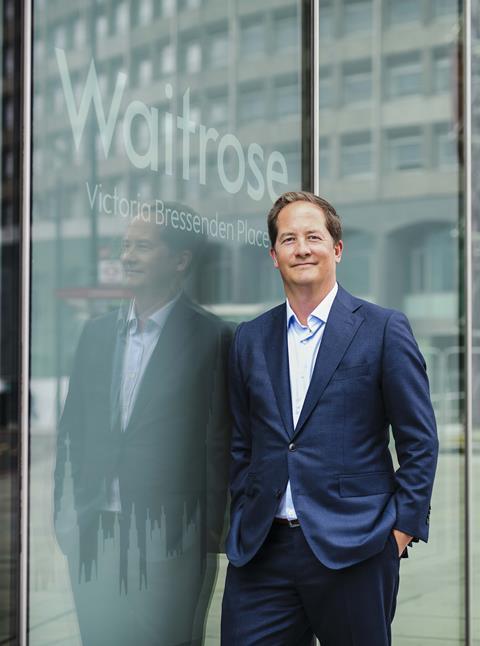 Waitrose completed the final of the three planned tranches in September, with the addition of a further 250 'autumn products', including Waitrose Essential pork sausages, British apples and penne pasta.
Those moves show some signs of progress, according to recent Kantar figures. Waitrose sales grew to 5.6% in the four weeks to 4 September, a second consecutive month of growth.
In its half-year results published on 14 September, The 'New Lower Prices' Campaign – which has been heavily advertised with PoS signs and out of home advertising – had helped grow sales to 12%, while volume sales of cut SKUs increased 13% year on year in the six months to 29 July 2023. Sales of its meal deals had also tripled, Bailey said.
Average price inflation was 9%
Overall, Waitrose customer numbers grew 6% to 14.2m in the first half – its sixth successive period of customer growth.
Had this figure also included those coming through its third-party partnerships with the likes of Dobbies Garden Centres, Scottish c-store chain Margiotta and Deliveroo, it would have been "significantly" more, Bailey said.
Waitrose said that average price inflation across its products was at 9%, which had significantly contributed to its growth. Volumes were down 5% during the period overall.
Our tracking of supermarket prices as part of the Grocer 33 shows Waitrose generally remains considerably more expensive than its supermarket rivals.
The range of products included in its price cuts is also much smaller when compared with the pricing efforts of its rivals like Sainsbury's and Tesco, though admittedly they have focused their efforts primarily on expanding loyalty discounts, like Nectar Prices and Clubcard Prices.
Bailey hinted that the programme of price cuts could continue as Waitrose's efficiency savings improve, but the balance of remaining close to the values that make it stand out, while remaining attractive to an ever price-conscious consumer, will remain a difficult challenge.
5) IT infrastructure is still a sticking point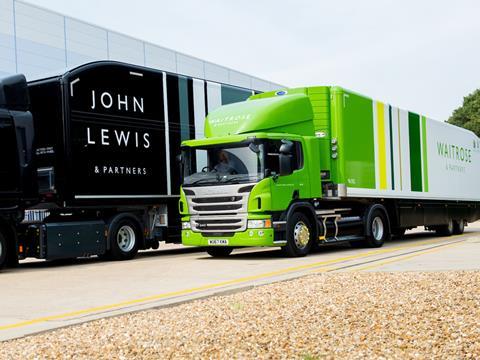 Waitrose's long-running IT struggles were no secret and are the consequence of an ageing infrastructure across the wider John Lewis Partnership. The infrastructure has also caused difficulties with the Waitrose app and loyalty scheme, and partly explains why the supermarket has been slower to adapt than some of its rivals.
More problematic, however, is these issues have made it to the shelves. The supermarket has experienced several periods of widespread shortages because of troubled IT updates, most notably the upgrade of its Oracle enterprise resource planning system.
The project began almost seven years ago but was interrupted by the outbreak of the Covid pandemic. Its implementation is reportedly costing the grocer tens of millions of pounds, according to The Times, but will help the retailer gain a understanding of stock levels and predict consumer demand.
A system upgrade was believed to have caused shortages across fresh lines, including cheese, in some stores in October and November 2022. At the time, Waitrose denied it was a bungled update, highlighting its availability remained strong.
Shortly after, Waitrose customer director Charlotte Di Cello told The Grocer the system was yet to be rolled out across roughly a third of stock. That's because, at the time, updates had been put on hold to ensure Waitrose could deliver a normal Christmas, its busiest time.
Widespread regional shortages following a fire
When the upgrade was pushed through this year, it caused widespread, but regional, shortages of fresh, chilled and baked lines in the run-up to the May bank holiday. The shortages were so bad in some stores staff placed signs on bare shelves apologising to customers.
The IT hiccups were not helped by a fire at the supermarket's Brinklow distribution centre near Milton Keynes in 2022, which helped contribute to one-off costs totalling £152m, according to Companies House figures published in May. The wider logistics issues caused increased wastage, the retailer also conceded in the figures.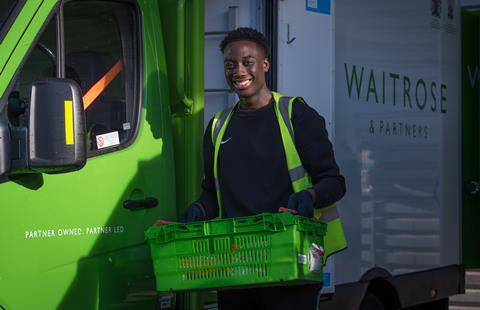 Waitrose's IT issues should best be viewed through a long-term lens.
The fact these shortages were caused by IT upgrades suggests the supermarket is doing something about it and bodes well for its long-term prospects.
Despite the widespread outcry, including newspaper columnists declaring they've "given up on Waitrose", availability has not been as bad as it would seem.
The real long-term risk is to Waitrose's reputation
Availability ran at 96.1% during the first half of 2023, increasing from the same period the year before. This came at a cost, cutting profits by £11.6m during the first half of the year, Waitrose said. The wider John Lewis Partnership can ill afford such losses for long.
The real long-term risk for Waitrose is to its reputation. The repeated issues have created a situation where any technical problems or gap on shelves, no matter how routine, generates a negative social media storm.
In September, Waitrose again apologised to customers after another "technical issue" led to a number of online deliveries being cancelled.
Waitrose's premium status and the recent frequency of its problems means the retailer really is under the microscope. Its reputation for high-quality means customers do and should expect more.
Bailey has suggested the IT transformation could take between three to five more years until completion. As with other areas, any changes to its logistics and IT infrastructure are also held up by JLP's bureaucratic structure. Logistics across the entire partnership were previously overseen by Andrew Murphy, who stepped down as John Lewis COO this summer.
The Grocer understands Waitrose is planning to make further upgrades to its stock systems over the coming months. In the short term, Waitrose is likely to manage any potential further knock-on impacts to availability on the shelves. Whether it can do this without causing another media storm, or further hits to its bottom line, will be crucial.