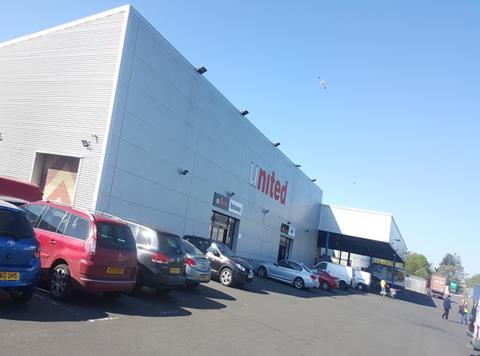 United Wholesale (Scotland) has been named the best wholesale business in Scotland at the Scottish Wholesale Association awards.

In its 16th year, the Scottish Wholesale Achievers recognise professionalism and excellence across the sector.

Glasgow-based UW also won best-licensed operation, best cash & carry for its Queenslie depot, and best symbol group for the Day-Today fascia.

In addition, the wholesaler was runner up in best-delivered operation in retail, and was highly commended in the 'great place to work' category.

Another Glasgow-based wholesaler, JW Filshill, also performed strongly, winning best-delivered operation in retail as supplier to KeyStore outlets across Scotland and the north of England.

JW Filshill also clinched the title of best marketing initiative for its Leading The Way video series, launched in August 2017 to drive staff and customer loyalty, and came runner up in the best symbol group and best licensed operation categories.

"The marketplace is seeing unprecedented change but despite the challenges, wholesalers and suppliers continue to raise their game - there is plenty of evidence of this as we recognise the very best in our industry in Achievers and I can say with absolute confidence that standards are higher than ever," said SWA executive director Kate Salmon.

She added that the Achievers awards not only enhance supplier and wholesaler relationships and raise business standards, but also allow the SWA to reinvest in the industry.

"We know that wholesaling is an excellent career choice and through our investment in an apprenticeship scheme we hope to attract new talent to the industry," said Salmon.