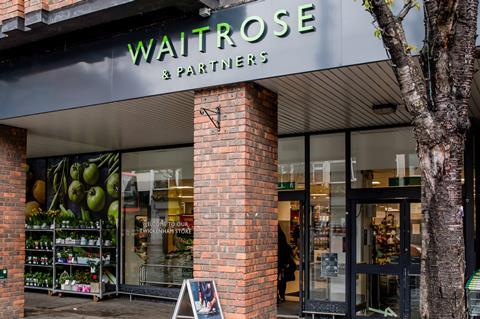 Waitrose was the only major retailer to see sales of beer and cider decline over the past year, new data reveals.
While the big four and the discounters, as well as the Co-op and M&S, all significantly grew sales of beer and cider over the 52 weeks to 24 February 2019, Waitrose's sales fell 1.4% [Kantar].
This was despite a boom for the category thanks to England's performance in the World Cup and the hot summer buoying sales.
Tesco, for instance, grew its value sales 7.2% - making it the best performer in the big four - while Sainsbury's, Asda and Morrisons saw spikes of 6.1%, 5.6% and 4.8% respectively.
A Waitrose spokeswoman told The Grocer: "The range reviews we've completed across the shop have made sure our products are absolutely right for customers.
"What this has meant in practice is a focus on removing duplication and on differentiating us from competitors' ranges.
"As well as increasing quality there has also been a positive impact for us on factors such as profit, branch efficiency and availability."
The World Cup, meanwhile, "doesn't drive our beer sales as much as other retailers as we don't tend to sell the large pallets of lager at the front of the store", she added.
Waitrose has since significantly updated its beer range, upping its offer in May with more than 70 new SKUs, many of which are exclusive and more experimental, with debut appearances for brands such as Tiny Rebel, Dark Star and Northern Monk.