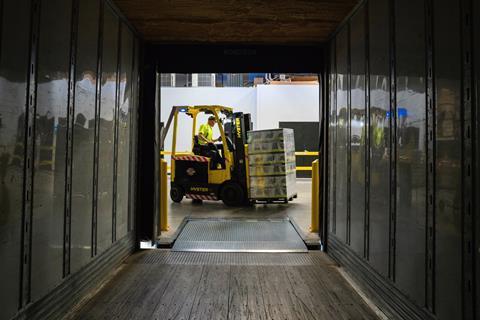 The race for warehouse space in the run-up to Brexit will have a huge knock-on impact for future business rates, experts claimed today.

Altus Group said the surge in demand for space to stockpile supplies ahead of a possible no-deal could come back to haunt the industry when the next revaluation comes into force, in April 2021.

Today is the date at which rental levels are looked at in determining rateable values for the next revaluation of business rates, which will determine tax bills from 2021 to 2024.

The cost of warehouse space rose by as much as a quarter in the final three months of 2018 as fears of a no-deal Brexit exacerbated capacity problems caused by rising demand from online retailers and the grocers.

Altus said that as well as the Brexit stockpiling growth, rising demand for warehouse space in the grocery sector had been caused by another factor - "profound structural change", including the rise of the discounters and online retailers.

It said a "mammoth" 45.2 million sq ft of new large distribution warehousing space had been built in England and Wales since April 2017, the equivalent of 589 full-size football pitches.

Of that, 15%, or 6.9 million sq ft, was for the online retail giant Amazon. Grocery discounters Aldi and Lidl also took significant new space for their distribution facilities.

Altus Group said 159 brand new large distribution warehouses, super sheds bigger than 85,000 sq ft, had been built and added to the local rating lists between 1 April 2017 and 31 December 2018, with overall numbers up 7.3% in just 21 months.

"Stockpiling for Brexit may have been the prudent thing to do with all the uncertainty, but there could well be tax consequences given the effect it has had on rents," said Robert Hayton, executive vice president at Altus Group.

"Whilst this could be looked at as levelling the playing field between high street supermarkets and warehousing sheds, the fact is that it involved many of the mainstream grocery operators who are all busy increasing their warehouse space.

"In two years' time they face having a massive extra bill based on the revaluation that will be happening based on today's rental prices."

Large distribution warehouses in England and Wales will pay £789.2m in business rates for 2019/20, about 3% of the total amount to be collected.

Over a third of new capacity has been built in the Midlands, with 9.2 million sq ft of new sheds.