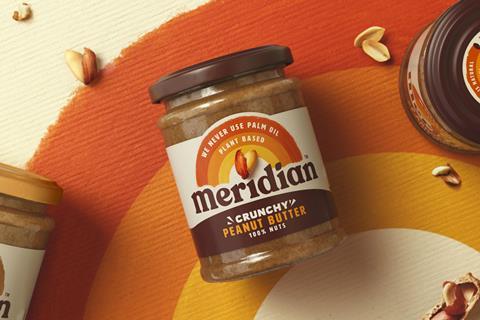 Meridian Foods has given its packs a makeover to play up its natural credentials.
Meridian Foods head of marketing Sue McIntosh said the brand "realised that the old design lacked a distinct and recognisable brand marque" and wanted something that would "grab attention and also remain loyal to our core values and ethical practices".
The new design features a rainbow-esque "vibrant and earthy symbol" Meridian said "inherently stands for positivity and radiates energy".
Each of its lines - which include Peanut, Almond, Cashew, Pistachio and Hazelnut & Cocoa - has been given its own colour pallette.
Alongside the rebrand, Meridian Foods has also added a 470g jar to its range of peanut butters. It said the new size would be the UK's first family-sized palm oil-free peanut butter in a glass jar.