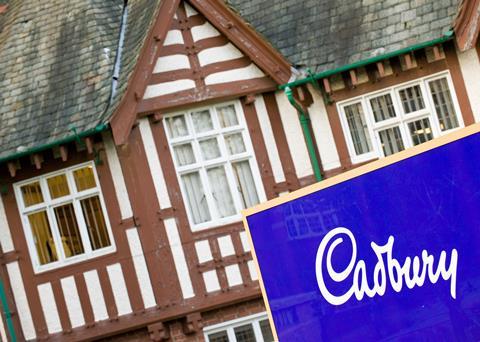 Work at Cadbury's Bournville site is nearly back in full flow after a shortage of water forced chocolate production to be temporarily slowed down.
The facility near Birmingham came to a near halt yesterday (5 March), leading workers to be sent home, when Severn Trent Water cut off the water supply to repair local pipes that had burst as a result of the recent thaw.
However, the water company had "worked hard through the night" to restore supply, it said. A spokeswoman for Cadbury confirmed this lunchtime that "Severn Trent Water is in the process of restoring the water supply across our Bournville site".
In spite of the interruption, supply of Cadbury chocolate has not been affected "as some production continued overnight and we have sufficient product in stock", the spokeswoman added. "The rest of our supply chain, including logistics, has operated as business as usual."
Employees would return to work on the site from today, she said.
In July, Cadbury heralded its "return to Bournville", following the completion of a £75m upgrade of Cadbury's spiritual home since 1879 – allowing production of some Cadbury Dairy Milk lines to return to the UK from Germany.
Two months later, workers at the Midlands plant, along with colleagues at two other Cadbury sites, won a two-year pay deal designed to counter rising inflation.