What's hot?
"The chocolate category is really buoyant at the moment. We're seeing growth across all areas. One growth driver is innovation. We've seen some really sophisticated innovation, particularly in dark chocolate, which is exceeding expectations in tablets but also in singles as well."
What's not?
"Chocolate is the ultimate treat and when it comes to a treat, taste is the most important thing. Anything that compromises on taste, regardless of any claim or product benefit, is not likely to stay in market for a long time."
What's next?
"Bringing health and wellbeing into chocolate. Expect more less sugar options, expect more portion control and then also how we deliver that content so I would expect to see more personalisation, more purpose and more engaging content for consumers."
What's new? Five shareable dark chocolate products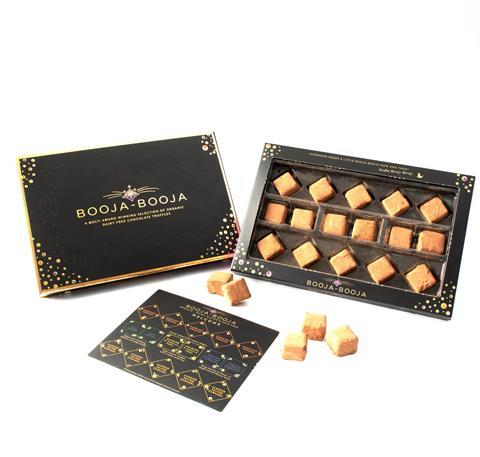 The Award-Winning Selection – Booja-Booja
Rsp: £9.99/184g
Launch date: December 2019
This ornate gift box is filled with a selection of Booja-Booja's handmade, dairy-free chocolate truffles. All organic, it inlcudes five of the brand's most popular flavours: Rhubard & Vanilla Fool, Hazelnut Crunch, Almond Salted, Stem Ginger and Around Midnight Espresso. Available in Holland & Barrett and independent retailers.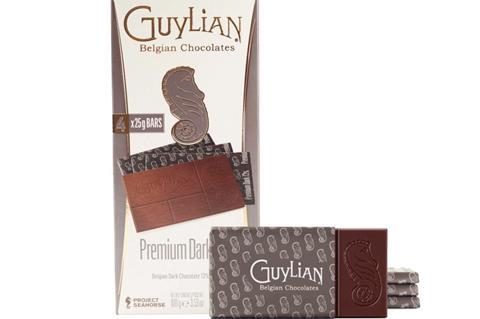 Belgian Chocolate Bars – Guylian
Rsp: £2.00/4x25g
Launch date: September 2019
Keeping on top of portion control, Belgian chocolatier Guylian has launched an individually wrapped chocolate bar range in a resealable pack. The range features classic flavours including Hazelnut and Salted Caramel, as well as two new dark chocolate lines: Premium Dark 72% and Intense Dark 84%, which featues reduced sugar content and stevia-based sweetener. The range is available in Ocado.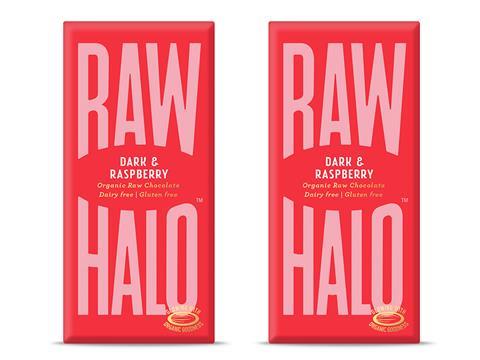 Dark & Raspberry – Raw Halo
Rsp: £2.99/70g
Launch date: September 2019
Dark 76% raw chocolate infused with a raspberry flavour and freeze-dried raspberry pieces.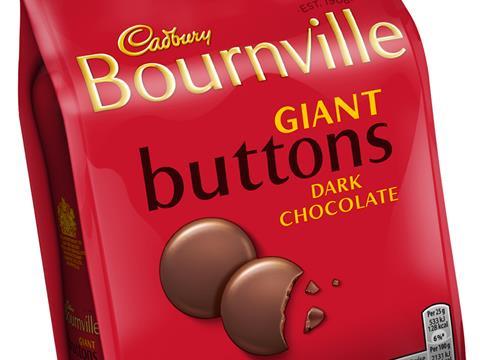 Bournvile Giant Buttons – Cadbury
Rsp: £1.99/110g
Launch date: March 2019
The first sharing bag product from Bournville in it's 111-year history, these buttons are made with a minimum of 35% cocoa solids and a "distinctly chocolatey Bournville taste", according to the brand.