It's out with the old decade and in with the new. So what have we learned? Industry experts share their most seismic moments of the past decade – and predictions for the next one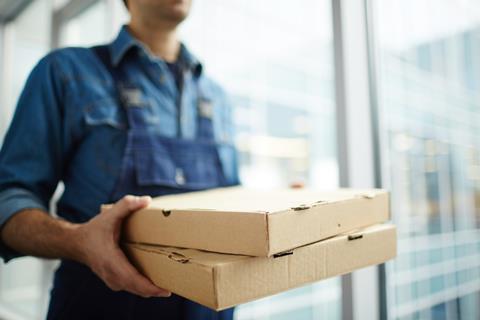 'Supermarkets will get in on the takeaway game'
Duncan Brewer, retail partner, Oliver Wyman
Most seismic moment of the past decade: Online businesses struggling to get into the offline arena
The major narrative in retail over the past 10 years has been the accelerating shift to online. But online orders can be extraordinarily expensive to fulfil, especially in grocery. And the bricks-and-mortar model allows you to showcase your products in a way that's particularly successful.
So the big tech giants have realised the importance of a bricks-and-mortar presence. There were apocalyptic predictions over how their expertise – particularly in data – would make it impossible for traditional retailers to compete. But the reality is that hasn't really happened. Because retail is pretty hard.
Online players don't have the expertise of building a functional retail model. So it won't be a case of either bricks-and-mortar or online operations winning. We expect to see them working together – that means more strategic partnerships and acquisitions.
Prediction for the next decade: Supermarkets will merge with digital takeaway businesses
The combination of a supermarket and takeaway business would be hugely more than the sum of their parts. Customers will continue to look for the most convenient option that gives them the time to do what they want. So wouldn't it be nice if the takeaway driver not only dropped off your pizza, but also the milk for tomorrow morning?
You can imagine having a digital service that had all the information about your shopping and eating habits. The core things you eat could be ordered through this digital housekeeper – so the ingredients for your spag bol on Wednesdays and your takeaway pizza on Fridays. I would be very surprised if the major grocers didn't start merging with takeaway businesses in the next decade.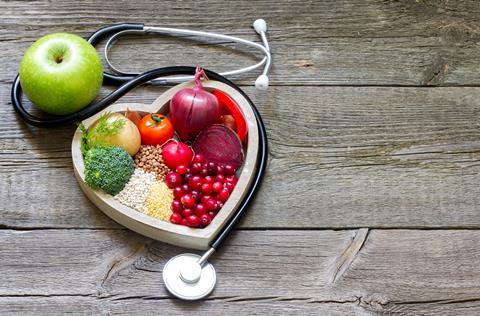 'It's been the decade of plant-based. Get ready for targeted health'
Stuart Machin, MD, M&S Food
Most seismic moment of the past decade: The plant-based revolution
One in four of our customers are choosing a more flexitarian diet and 86% of plant-based meals are eaten by non-vegans, according to Kantar. I can't see this slowing down any time soon. Last January, we launched our Plant Kitchen range, which has been phenomenally successful, selling over 16 million products and attracting 585,000 new shoppers to M&S. We've launched over 100 new vegan products this month.
Prediction for the next decade: Targeted health claims in food and drink
We've seen a surge in customers looking to change their eating habits and increasing interest in foods specifically developed to improve energy, sleep or productivity. I expect nootropics, anti-inflammatories and ayurvedic to be buzzwords in food over the next 12 months.
Bear in mind the health industry is huge business – in the next five years, the mobile health tracking market is expected to hit £27bn. How this growth impacts the food retail industry remains to be seen, but it's an area to keep an eye on as there are sure to be huge developments to shake up the industry.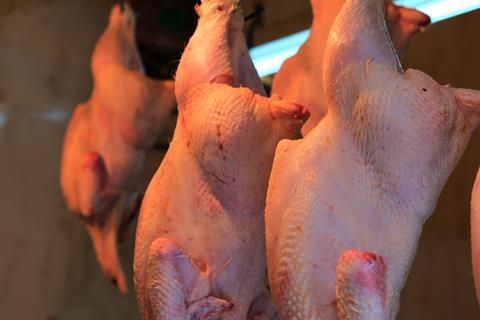 'Market prices and food imports will define the next decade'
Minette Batters, president, NFU
Most seismic moment of the past decade: Fines for fixing dairy prices
In 2011, eight supermarkets and dairies were fined nearly £50m by the Office of Fair Trading. It was on the back of the foot and mouth crisis: the dairy industry was in meltdown, milk was a loss leader and there were enormous challenges in trying to keep the market going. So retailers tried to give more money back to farmers and stabilise the price. Then the OFT got involved.
It's very clear retailers aren't going to touch the supply chain again, so the only way we can support farmers is increasing safeguards. So we'd like to see the GSCOP being rolled out across other retailers and the Voluntary Codes of Practice being made mandatory.
Prediction for the next decade: Food import quality will become a bigger issue
I think there will be big debate around food imports. The government needs to ensure all imports are produced to the same legal standard as we have here. Failure to do that puts at risk all of the work we have done to maintain the UK as one of the safest food supply chains in the world. Of course, it all depends on how our trade discussions go. The government needs to put together a commission to look at what we would want in a future trade deal and to scrutinise deals on the table.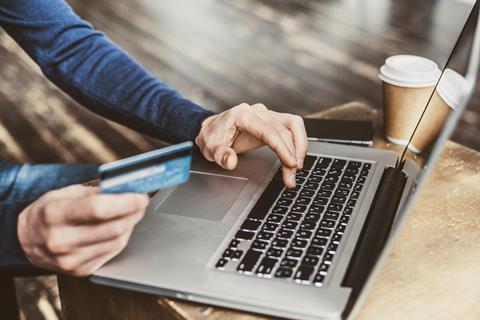 'The inexorable rise of online will start to slow'
Ian Wright, CEO, FDF
Most seismic moment of the past decade: The UK vote to the leave the EU
The Brexit vote has had a massive impact and it's become a defining issue of our society. The debate on how we exit the EU has undoubtedly impacted the industry in terms of delayed investment, uncertainty and extra costs. There are a lot of costs involved. Businesses have had to stockpile, bring forward production, buy up ingredients, and there have been extra logistical and warehouse costs. So these are all incremental costs – not massive, but still serious. There was uncertainty about different deadlines for our exit, and now there's uncertainty about the nature of our relationship with the EU. We don't know what the regulatory regime will be and it's been a serious distraction.
Prediction for the next decade: Environmental considerations will begin to impact the rise of online shopping
I can't help feeling that in 10 years' time we will be even more worried about climate change than now. Online operators will continue to take share over the next few years, but they will have to answer to consumer concerns. If you look at what's happened on plastic packaging, that revolution has been entirely consumer-led. They've just said 'we're not having it'. You could imagine a similar sort of emotion being directed towards online retailers.
Online is very fleet of foot and companies may well come up with a number of environmental initiatives. But they will have to make sure they address the concerns of people worried about their environmental impact.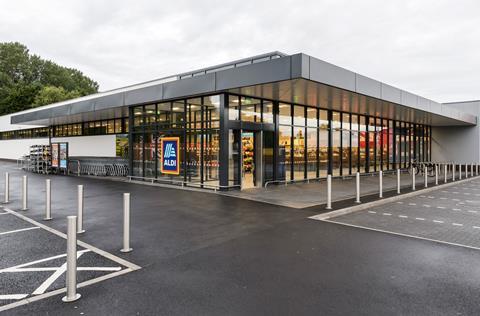 'As the discounters keep growing, the big four will become the big three'
Richard Harrow, UK partner, IPLC
Most seismic moment of the past decade: The rise of the discounters
It was the financial crash in 2008 that really started to see consumers take note of the discounters. While we had always had a discount sector with players such as Kwiksave, these players brought cheap products and amazing value for money to the market.
Aldi also started to realise that just matching brands at cheaper prices was not the ideal strategy for a market where private label was so strong. In many categories, private label is the dominant "brand" so a focus on matching private label also started to shape its range.
It is hard to believe now, but in the early part of the 2000s, both discounters saw a downturn in trade over the Christmas period. Today both are strong competitors for the Christmas spend.
Prediction for the next decade: The big four becomes the big three
I believe it is highly likely that the big four will become the big three as value and more importantly volume continue to drift into the discount sector. The big four will need to continually downsize their store estates and headcounts as sales decline. At a certain point, one or even two will find their financial position unsustainable.
Kantar estimates that Aldi and Lidl could hit a combined market share of 24%. This would mean they will add a business the size of Morrisons to their combined market share.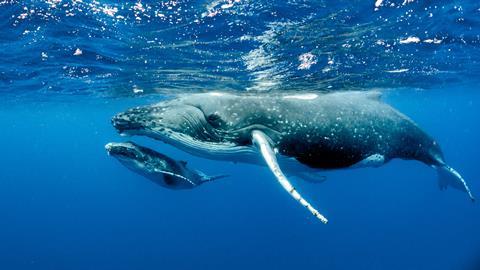 'Sustainability will increasingly guide business decisions'
Bryan Roberts, Global insight director, TCC Global
Most seismic moment of the past decade: The Blue Planet effect
On 29 October 2017, a sequel TV series began. Episode four included the scene where a whale tended to her dead calf, which the mother had unwittingly killed by feeding it milk poisoned by plastic. The final episode was a damning verdict on the horrific impact of humankind on the ocean and its inhabitants, with a particular focus on plastic. Blue Planet II was arguably one of the most impactful pieces of television ever created and its reverberations continue to impact the operations and strategies of the entire fmcg industry, especially here in the UK.
Prediction for the next decade: An increasing focus on sustainability across the retail industry
It's unlikely that we will see a similar one-off event in the next 10 years, but what is certain is that retailers will have to be hugely mindful about their stance on the environment and how they adjust their businesses accordingly. The next decade will see shoppers demand values alongside value, ushering in a new era where all brands will be expected to increasingly demonstrate their commitment to community and environment, as well as shareholders.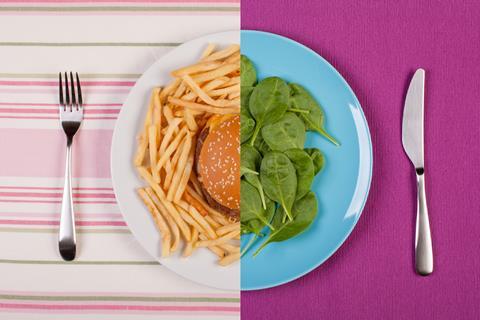 'You will have to opt in to eat meat'
Clare Oxborrow, campaigner, Friends of the Earth
Most seismic moment of the past decade: The debate around meat consumption and the environment
Ten years ago, it was difficult to talk about the need to eat less meat without a backlash.
Flexitarianism is now a trend that's here to stay. There's a huge interest in cooking and eating a more plant-based diet, for our health, the planet, and animal welfare.
Food businesses have responded to this shift, introducing a range of plant-based dishes. We've also seen a more widespread understanding from food companies of the devastating impacts of soy production on the Amazon and Cerrado in South America.
Prediction for the next decade: Meat-free will be the default
Veggie or vegan dishes will become standard, and meat dishes will be the ones we have to 'opt in' for. More widely there will be increased effort to reduce the overall environmental impact of our food shop, from greenhouse gas emissions to land use.
The farming industry will start to respond more to the environmental agenda, following the lead of pioneering producers. More land will be freed up from intensive livestock production and there will be much more agroforestry to fight against climate breakdown.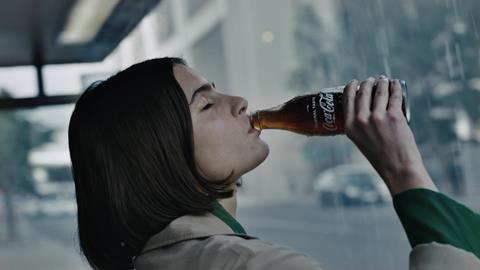 'Big brands will regain dominance over craft'
Akeel Sachak, global head of consumer advisory, Rothschild
Most seismic moment of the past decade: The acquisition of Anheuser-Busch
For me the standout corporate phenomenon in food and drink was the effective 3G acquisition of Anheuser-Busch via InBev. It actually occurred in 2009, but we've seen the effect in the past decade. The initial success of the zero-based budgeting, margin acceleration and cash generation strategy embraced by 3G here and subsequently with the likes of Burger King, Heinz and Kraft, and the adulation of the markets this attracted, led to countless other food and drink companies following a similar path. However, this was often at the expense of long-term investment in sustainable growth. This has come home to roost, as evidenced by the trajectory of the share prices of many who followed the model.
Prediction for the next decade: Big brands rule the roost once again
Over the past decade, craft brands have flourished as big brands have neglected to invest properly. However, the next decade will see all but a very few craft brands struggle to maintain relevance and momentum without the RTM advantage and marketing resources that big brand owners are finally again putting behind their core brands.
We have already started to see this with the likes of Coke seeing topline growth that had eluded it for years.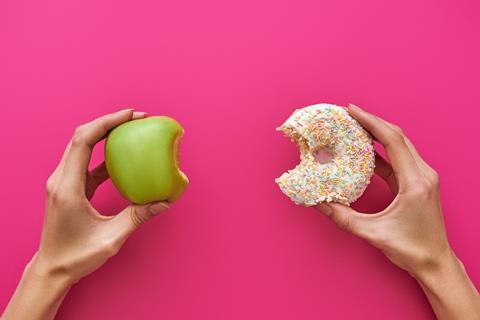 'There will be a growing divide in food quality'
Ben Reynolds, deputy CEO, Sustain
Most seismic moment of the past decade: The focus on children's health
The past 10 years has seen the slow but sure acceptance of the need for the food industry and policymakers to act to improve children's health. With this, there has been a shift from solely focusing on individual responsibility to include a spotlight on the environment that many, particularly the poorest, live in.
The soft drinks levy has been the standout policy in this space and has worked much more effectively in highlighting the problems of overconsumption of sugar than any government information campaign. It has also led to much quicker and deeper reformulation than voluntary measures.
Prediction for the next decade: Overseas trade deals will create divide in food quality
The trade deals we strike as we leave the EU are likely to lead to the biggest immediate changes. From corn syrup to chlorinated chicken, a new wave of imports may see diet-related disease soar and British farmers forced out of business. But where the UK may struggle to compete on price, we can compete on quality, and certified sustainable produce.
Products of designated origin and the like will hold their own to meet demand domestically and abroad. This will be reinforced by the new government's likely review of labelling and animal welfare standards, matched by increasing concerns from customers to know where their food has come from and how it has been produced. All in all, that means we are set to see a further entrenchment in the divide in our food culture between those who can afford quality, and those that have little choice but to make do with the leftovers.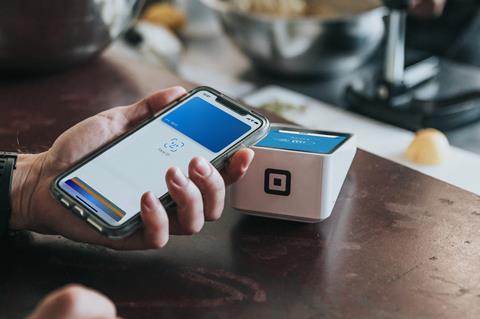 'Cash will become obsolete as contactless options grow'
Jed Murphy, strategy & innovation director, Cardlytics
Most seismic moment of the past decade: Mobile payment technology
They say the most effective technology is often overestimated in the short term and underestimated in the long term. That's been the case with mobile payments. It was a major moment when Apple Pay was rolled out in the UK in July 2015, with Waitrose as one of the launch partners.
Prediction for the next decade: Cash comes to an end
We will likely see the end of cash for grocers. It's expensive to handle for shops, and the clear trend among consumers is towards non-cash payments. As well as preparing for the future by beginning to accept higher-value contactless payments above the common £30 thresholds, grocers are also looking to reduce the cost of processing these payments. Tesco has launched Pay+, while Auchan, Carrefour and Total merged their digital wallets to create Lyf Pay. Open Banking legislation means payments can be made by third parties, which is reducing costs to zero, and so expect grocers to move payments from the likes of MasterCard, Visa and Amex to cheaper options.
Combine this with entirely self-service initiatives like Amazon's Go store and you can start to see a much more frictionless – and cashless – customer experience.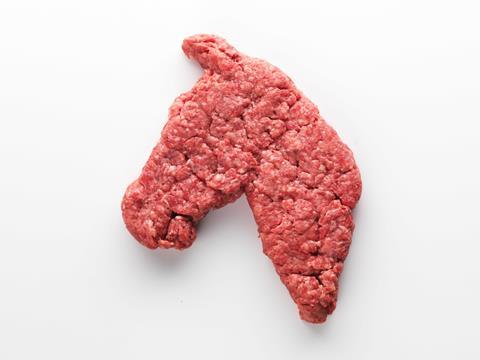 'The horsemeat scandal serves as a warning for the future'
Eoghan Daly, director of forensic services, Crowe UK
Most seismic moment of the past decade: The horsemeat scandal
The horsemeat contamination of the EU beef supply chain took everyone by surprise – industry and government – and fundamentally challenged assumptions about the integrity of food supply chains. It undermined consumer trust in the food industry that continues to this day, and called into question the effectiveness of the 'one up one down' model of supply chain traceability and the reliance on testing.
Prediction for the next decade: New trade deals increase supply chain vulnerability
The most seismic thing that could happen in the next decade is that the UK, once it is out of the EU, agrees a free trade agreement with the US that removes all tariffs on food and drink imports. That would lead to new supply chains for the import of food and drink, which could lower costs for consumers. However, it could also introduce new vulnerabilities into supply chains.
UK consumers have repeatedly expressed a desire to avoid certain products, such as GM crops, and are also supportive of the UK's high-welfare approach to animal production. A free trade agreement could make it harder for consumers to trust food businesses.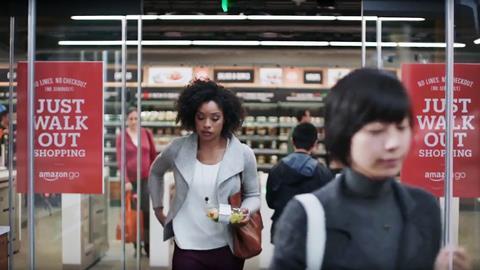 'Checkout-free will evolve into AI'
Michael Gabay, CEO, Trigo
Most seismic moment of the past decade: Efforts to make in-store shopping frictionless
Grocery shopping is a sensory experience most consumers would prefer not to leave to others. That's why, despite the rise of online, brick-and-mortar will prove resilient. It's also why the coming years will see more investment in technology to make the in-store experience a frictionless one. But finding the perfect solution has been a bumpy road. According to a Trigo analysis, 78% of checkout technology rollouts from 2018 to 2019 were scan-based solutions – and most of these rollouts were concentrated in 2018, with rollouts plunging 55% year on year as retailers and customers found these technologies wanting.
Prediction for the next decade: A real evolution of in-store tech
If the 2010s saw the gradual introduction of checkout-free technologies, the 2020s will be a decade of overcoming the growing pains of these solutions, as retailers shift from scan-based to more advanced technologies. Computer vision and AI-based systems will move to centre stage as retailers look for solutions that deliver both operational efficiency and greater cost-effectiveness.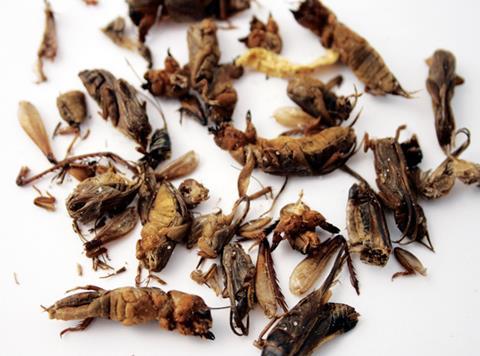 'The insect revolution is on its way'
Karl Imiruaye, technical and product specialist, PI Food Projects
Most seismic moment of the past decade: The rise of functional health ingredients
Consumers are time-poor but increasingly knowledgeable. So they are hunting out easy ways to optimise their diets.
This has led to more and more foods being fortified with functional ingredients that claim to offer health benefits.
We've gone from simple yoghurts, for example, to products with added vitamins, calcium, and active ingredients like turmeric and matcha. Prebiotics and probiotics are also coming to the forefront more, as evidenced by the rise of foods like kefir and kimchi.
Prediction for the next decade: Insects finally have their moment
There has been a great deal of talk about insects being the next big thing, largely to little avail. But that prediction could finally come to pass in the coming decade.
That will be fuelled by environmental concerns. Over the past year, we've seen the effect of Greta Thunberg and Extinction Rebellion. Millennial and gen Z consumers are very concerned about their carbon footprint, which is shaping their purchasing habits.
Insects are accepted as a sustainable source of protein in many other countries, and Europe will increasingly follow suit. Initially, products will contain hidden insects, but the need for that 'hidden' element will decrease as more businesses get on board.