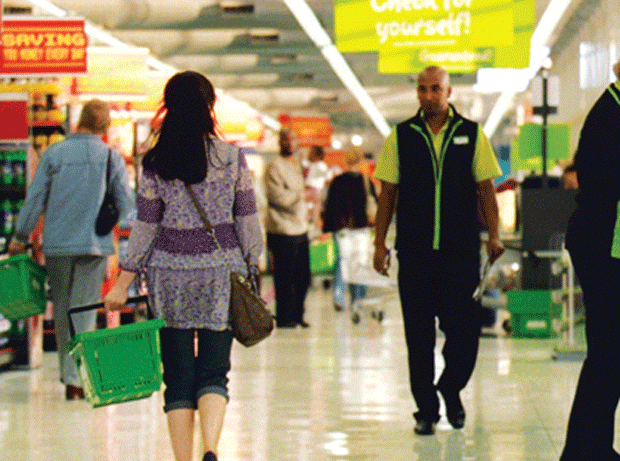 Top story
Asda's latest Income Tracker has revealed that the average household now has £192 a week of discretionary income, up by £18 a week (10.6%) on the same time last year.
As well as the boost to consumer income, Asda found that prices of essential items, like food and drink dropped by 2.3%, while gas prices are down 2.1% and petrol prices have fallen by 3.7p per litre.
All UK regions saw a double-digit increase in household discretionary income over the last year, ranging from a £12 increase in Scotland, to a £24 increase seen in London. The UK has now seen two years of continued growth in spending power
Asda's chief customer officer Barry Williams said: "Two years of solid growth on discretionary income shows real stability in the economic recovery. Across the UK the benefit will be being felt, granted in some areas more than others, but double digit growth can only be good news for those holding the purse strings.
Sam Alderson, economist at Cebr, said: "The further falls in gas and fuel prices in September provided more good news to households. With inflationary pressure remaining muted, an interest rate rise looks likely to be the next challenge facing households. This is now expected to come in mid-2016, as a more turbulent global economy means rates could stay lower for longer."
Morning update
Sales (ex petrol) at Waitrose in the week to 17 October were up 1.1% at Waitrose – the same 1.1% rate of growth Waitrose has seen over the first 11 weeks of the second half of its financial year. This growth is likely to represent a small fall in like-for-like sales as Waitrose continues to expand its store estate. Including petrol sales were up 1%.
Sports nutrition brand Science in Sport (SIS) has completed an £8.9m fundraising process through the issue of 15m more shares at 59p per share - the shares are currently trading at 60p.
The proceeds will be used to accelerate the company's international expansion and investment in e-commerce. International growth plans include the transition to direct marketing through all sales channels in Australia, the world's second largest sports nutrition market, and market entry in the US.
The Grocer has stories this morning about Burton's Biscuits struggle for growth and booming sales at Vita Coco despite Innocent's entry to the category.
The FTSE 100 is up another 0.8% to 6,426.9pts this morning on what looks like a good end to the week.
Unilever (ULVR) and Associated British Foods (ABF) are both up 1% to 2,977p and 3,410 respectively this morning as most grocery stocks are on the up. Ocado (OCDO) has jumped 2.2% to 354.1p.
Yesterday in the City
The FTSE 100 was up by 0.4% to 6,376.2pts in what was a busy day for the retail sector generally, but a quiet day for grocers and food stocks.
Debenhams shares rose 3.3% as it posted a profits rise and its CEO Michael Sharp stepped down, while building materials retailer Travis Perkins plunged 6% after saying summer trading was slower than expected.
But movement in the grocery sector was more sedate.
Marks & Spencer (MKS) was up 1.8% to 502.5p on the back of more encouraging figures from clothing retailers.
Coca-Cola HBC (CCH) was 1.4% up to 1,552p and soft drinks contemporary Nichols (NICL) rose 1.1% to 1,434p. Tate & Lyle (TATE) rose 2% to 584p and Premier Foods (PFD) was 3.7% up to 35p.
The Office for National Statistics said yesterday that the quantity of food bought in stores increased by 3.2% compared with September 2014 as shoppers responded to the high number of promotions centred around the Rugby World Cup and prices continued to fall.