In early 2015 James Dawson had a great idea, but not much else. "I came into the industry with categorically not one minute of experience in retail or fmcg," he laughs. "I came from an IT background, so had no contacts, no experience and didn't really have any funding behind me. I just had the concept."

Armed with that concept though - a supplement-based tea brand called T+ - he and co-founder (and wife) Jade were selected as one of five start-up brands to take part in the inaugural Grocery Accelerator programme, handed £50k cash and six months of expert help. Three years later the brand is sold in more than 900 UK stores, including Holland & Barrett, Ocado and Wholefoods, and recently secured an additional £75,000 of investment from 'Dragon' Tej Lalvani.

"To have three very experienced industry professionals effectively sign off our proposition and give us their backing just gave us the confidence to go for it," adds Dawson. "As an entrepreneur your head is racked with doubts, so to have their support gave us confidence we had something we could potentially scale. Who knows if I would've gone ahead with it if I hadn't had that?"

He isn't the only one to feel that way. Tapping into the kind of symbiotic relationship enjoyed by Dawson and his team appears to be an increasingly popular model for young food and drink brands, with more and more programmes emerging, offering a mix of investment, mentoring, exposure and physical space.
Disruptive start-ups
In March Kraft Heinz launched its Springboard scheme for 'disruptive' start-ups, in April the Black Farmer founder Wilfred Emmanuel-Jones revealed the first businesses to benefit from his support via The Hatchery, and only this month VBites Ventures, a scheme directly targeting plant-based entrepreneurs, will be launched by VBites founder Heather Mills, while Sainsbury's is in the process of developing a scheme too. And there are plenty more where they came from.

"An explosion in the number of entrepreneurs in recent years has undoubtedly spurred demand," says Daniel Saunders, CEO at L Marks, which has worked with the likes of Intu and the John Lewis Partnership in creating schemes. In fact, new companies reached a record high in 2016, up 8.6% to 660,000, according to the Centre of Entrepreneurs. "Everyone growing up wants to be an entrepreneur,"he adds, and within that food and drink is a popular route as "it's very tangible to people. They can see how the world will improve by generating new ideas and new businesses" in the sector."

That's certainly been the experience of the Virgin Media Business-based Voom scheme, which is "seeing more entrants from food and drink than ever," says director of digital, brand and innovation Stephen Wind-Mozley. "We put this down to the growth in demand for food and drink brands that connect with consumers and provide added brand value, such as a social purpose or sustainability."

The route isn't limited to start-ups in the earliest stages either. For Wind-Mozley entries can be from "boutique cafés and restaurants with expansion plans, innovative fmcg brands looking to grow, or new businesses that provide consumers with more convenient ways to buy the food and drink they love."

Traditionally, early-stage start-ups might seek out 'incubator' schemes - those set up to nurture and mentor businesses armed with only a great idea - while those with more established brands or concepts work with 'accelerator' programmes, where they can be assisted with scaling up, growing volumes and fully commercialising a business.
How three startups found the experience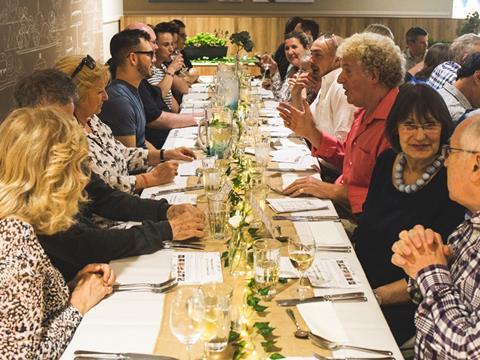 WeFiFo/ JLab, 2017
Sussex-based supper club platform WeFiFo, which connects amateur and professional chefs with customers, was already an established business with a growing profile when it signed up to the JLab scheme last year.
"Taking part was a hugely significant milestone," says CEO and co-founder Seni Glaister. "The process was invigorating – we were constantly challenged and tasked with problem solving from a corporate rather than startup mentality."
After pitching results to senior Waitrose execs at the end of the 12-week programme, the business was awarded £100,000 in funding and continues to work closely with the retailer, announcing plans to partner on a new supper club concept. "We've been working on developing a scalable model for experiential dining in store. We're very excited about our future," adds Glaister.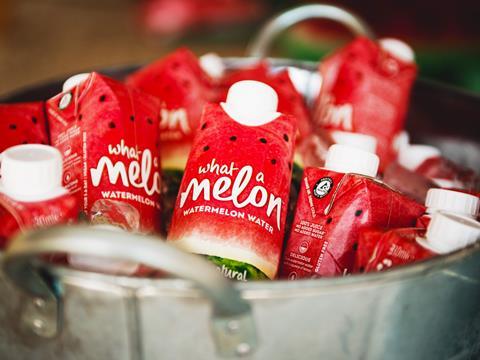 What a Melon/ Voom, 2016
Olly Bolton, founder and MD of soft drink brand What a Melon spotted the call for entries by Virgin Media Business to its inaugural Voom competition on an ad in the London Underground. "I thought the time was good. We'd literally just made the first run of our product and were planning the launch campaign so the competition provided a great structure to launch the brand."
The experience was "quite intense," he admits, with the competition split into a series of pitches to industry experts with considerable clout and a requirement on participants to collect public votes. "We went 100% in," he explains, sampling furiously and bringing elaborate props to pitches. But it was worth it, with the brand handed £50k and exposure that contributed to their success, two years on, of being sold in 3,000 different stockists round the UK, including Waitrose and Sainsbury's.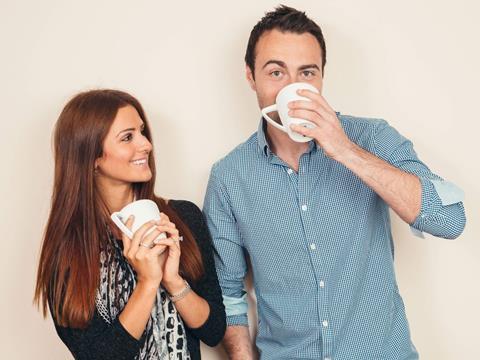 T+ drinks/ The Grocery Accelerator, 2015
Without a background in fmcg winning one of five spots on The Grocery Accelerator programme in 2015 was a major boost for the wellness tea brand, which was only halfway through its R&D phase at the time. "It was perfect timing because we were a very raw concept," says co-founder James Dawson, which received £50,000 investment in return for equity and enjoyed six months of seminars, mentoring and visits.
"To have some clout from the industry immediately really opened doors. In those early days it helped a lot in terms of helping us to understand how to manage our cashflow and avoid the pitfalls."
Three years on, the experts behind the scheme are still shareholders in the business and "still a sounding board" for the brand's founders, which is now stocked in 900 locations across the UK.

But though some schemes continue to make this distinction, such as Emmanuel-Jones, who is specifically after entrepreneurs at "the raw stages" for his scheme (The Hatchery), many programmes welcome a mix of all sizes, such as tech innovation programme JLab.

Now in its fifth year, the John Lewis / Waitrose scheme is open to not only start-ups but also more established brands. That was the case with WeFiFo, which already had a successful supper club platform up and running when it joined the scheme in 2017 and will now partner with Waitrose on a new in-store concept after securing £100k investment.

Regardless of intake the vast majority of schemes share a fixed period of expert mentoring, access to physical space and facilities and a chunk of investment for all or some of the participants.
Tweaking the model
A big injection of cash isn't the be all and end all for businesses, explains Jackie Wharton, director of business development at JLP Ventures. "Classically we could invest, and we have done so with businesses we've worked with in the past, but we also see investment by way of mentoring, support, access to shops, and our insights. Many businesses will talk about those as some of the richest investment they get."

Adding this extra fluidity to outcomes isn't the only way in which the JLab programme has been tweaked for 2018 either. In previous years a relatively rigid 12-week scheme with mentoring and access to the company HQ culminating in a final pitch to senior execs to win investment, this year the scheme will run throughout the year to provide more flexibility on timing and break its focus down into three distinct phases, kicking off last month with tech brands helping consumers to live a healthier lifestyle.

By doing so it also taps into another key trend across emerging schemes, of targeting particular sectors of the vast food and drink market, be it alcohol, 'mission driven' businesses, health, or plant-based. It's a way schemes can differentiate themselves from venture capitalists waving vast sums of money at a start-up, says Darragh O'Sullivan, of DOS & Co, which is working with VBites founder Heather Mills to establish her new VBites Ventures programme for plant-based products.

"The value of an incubator is not in the cash," he says "All businesses need money to survive but those businesses coming through to us are already profitable, even though they're not a year old, so they need access to physical space as rents are so high, access to expertise and scaling. Venture capitalists don't have that space or expertise to offer." Businesses working within VBites Ventures will have instant access to BRC A-grade, vegan accredited facilities, for instance.

But if all this generous provision of space, experts and investment sounds suspiciously altruistic there are plenty of benefits for the businesses behind these schemes too, most commonly a stake in a promising young start-up.

For Emmanuel-Jones, who will "take a percentage of the businesses" involved in The Hatchery, the scheme was partly borne from the fact the Black Farmer brand "could only go so far".

"A lot of brands get in trouble when they try to be all things to all people. I know my brand can't do vegetarian or vegan, as I don't have any authenticity or credibility around that, but I can work with a lifelong vegetarian who has lived and breathed that way of life." In that way The Hatchery creates new opportunity to diversify - and strengthen - his own portfolio.
Specialised schemes
That same logic applies to fmcg giants PepsiCo too, which launched its Nutrition Greenhouse accelerator in early 2017, focused on bringing in new brands in the health and wellness sector - an area that its bestselling fizzy drinks and crisps are not traditionally associated with. "While we have innovated and grown in this space, we have much more to do and we see collaboration as an important part of our way forward as a company," says Juan Ignacio Amat, VP for nutrition at PepsiCo Western Europe and sub-Saharan Africa. "Through working together with entrepreneurs, we can bring a range of skills, ideas and perspectives together to work towards achieving a common goal."

Then there is the simple exposure to an agile, forward-thinking business, says Wharton, of John Lewis's own inspiration in setting up JLab. "It gives our own people the opportunity to get involved in experimentation, to get involved in rapid development propositions as opposed to the traditional way, where they might spend four to five months thinking of a customer demand piece, at the same time thinking how to develop the solution, then a year to get a proposition developed and out there.

"It's been an evolving piece, of wanting to make sure innovation is something we're not only encouraging in the business but in a meaningful way to get things on the ground and out the door."

It's a challenging process though, one which Emmanuel-Jones is convinced won't suit many staid corporate giants often "quite nervous when it comes to working with talent". Indeed, when Coca-Cola closed its own Founders programme in late 2016 there was much speculation the closure corresponded to that lack of agility, though the brand quickly commissioned a blog from one of the scheme's former participants rebuking the idea that it was simply "an internal pet project to appear more relevant in the start-up ecosystem."

The fact that it's The Bridge programme - aimed at start-ups slightly further along in their journey - does suggest it could simply have been a lack of quick commercial returns, suggests Saunders. "The beauty of a commercialisation programme is in seeing tangible results" That's trickier "if it's more of an ideation programme and a bit less tangible".

Equally, however, pinning a start-up down to handing over a chunk of equity or signing over exclusivity from the outset shouldn't be the approach, he stresses. "Rushing in and saying to a start-up 'you must work exclusively with me and be paid £100k a year' is basically destroying a business." And undoing at a stroke all the possibilities these schemes contain.