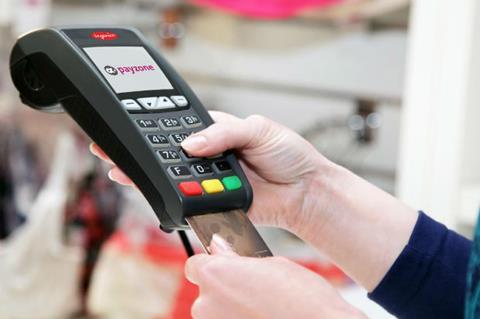 Top story
Supermarket inflation moved back to its second-highest level since mid-2018 in February as prices continue to move upwards.
The Grocer Price Index, collated by Edge by Ascential from approximately 60,000 individual SKUs across the big four supermarkets, moved up 0.6% year on year in February, having risen by 0.4% in January.
Last month marked the fifth consecutive period of rising prices and equalled the highest monthly level of inflation since June 2018, behind the 0.8% inflation recorded in August 2019. All the big four posted annual price increases during the month.
Sainsbury's once again had the lowest level of price rises, though it moved back into inflation of 0.2% in February compared with deflation of 0.6% in January. Sainsbury's has now had the lowest level of industry inflation in all but one of the eight months since June 2019.
Tesco recorded the largest price increase in February at 0.9%, with Morrisons at 0.7% and Asda at 0.5%.
Waitrose, not included in the overall GPI figures, recorded inflation of 0.3%, compared with 0.5% in January.
The coronavirus spike in demand for health products, such as hand sanitisers and painkillers, largely occurred after the end of the February period covered by the data. However, price increases in the health & beauty category were already among the highest at 1.7%. Other category risers included deli, up 3.6%, meat, fish and poultry, up 1.5%, and chilled, up 1.2%.
Read more later today at: https://www.thegrocer.co.uk/finance
Morning update
The FTSE 100 opened in the green, up 3.9% at 5,444.02pts partially recovering some of the losses reported earlier in the week.
Risers included Tesco (TSCO) up 7.2% at 226.30p, Sainsbury's (SBRY) up 4.6% at 183.05p and Morrisons (MRW) up 9% at 179.60p.
Still in the red, Hilton Food Group (HFG) opened 2.3% lower at 975p and Stock Spirits Group (STCK) fell 4.6% to 144p.
Yesterday in the City
Yesterday ended with another bloodbath on the markets with the FTSE 100 closing 9.8% lower at 5,299.84pts, marking the index's worst single day since the stock market crash of 1987.
There were no risers among fmcg companies with most suffering blows of over 5%.
Travel retailers were among the worst hit companies with WH Smith (SMWH) closing down 20.4% at 1,263p after issuing a profits warning yesterday, SSP Group (SSPG) fell 19.3% at 335.50p and Compass Group (CPG) down 8.7% at 1,245p.
Supermarkets were less affected but nonetheless took the hit from the wider falls in the market. Tesco (TSCO) closed 8.7% lower at 212p, Morrisons (MRW) down 5.6% at 167p, Sainsbury's (SBRY) down 7.8% at 176p and Marks & Spencer (MKS) down 15% at109.50p.
Ocado (OCDO) fared better, ending the day down only 0.1% at 1,083p.