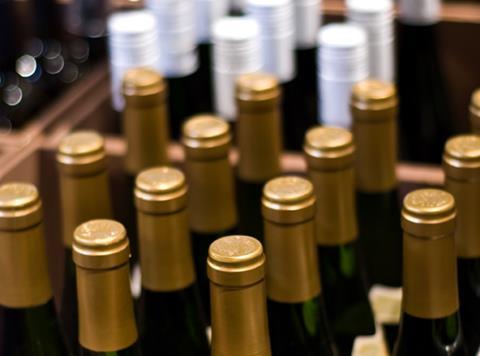 Top story
Naked Wines has posted revenue growth a move back into profitability despite inflationary challenges as it cut investment in new customer acquisition.
The group posted a 5% constant currency rise in annual sales in the year to 28 March to £350.3m, up 3% on a reported basis.
The year-on-year increase was driven by strong retention and demand from existing members, as repeat customer sales increased 13% on a constant currency basis to £315.1m.
However, it was partially offset by an expected decrease in new customer sales of 38% on a constant currency basis compared to the high-volume environment seen during the height of the pandemic in 2021.
On a two-year basis, group sales increased 78% over pre-pandemic 2020 on a constant currency basis (+73% on a reported basis).
Gross profit was £141.7m for the full financial year, with a gross profit margin of 40%, a 60 basis point increase over the prior year, driven by a higher mix of repeat versus new customer sales.
Advertising costs were £34.1m, representing 10% of total sales, a 270 basis point decrease over the prior year. This spend was lower than initially planned as the group responded to the lower 5-Year Forecast Payback of customer cohorts.
In total it invested £41.3m in acquiring new customers, compared to £50m last year when it increased investment spending to capture the decrease in acquisition costs during COVID-19 lockdowns.
Overall adjusted EBIT was up to £2m from a £1.5m loss last year, driven by strong repeat customer sales and expense control.
Looking forwards, Naked Wines said consumer sentiment has been impacted by inflation and that, as it shifts its UK business to a more premium offering, it will continue to invest less in new customer acquisition.
Given the current macroeconomic environment, it expects to post around break-even adjusted EBITDA, with group sales in the range of £345-£375m.
CEO Nick Devlin commented: "Naked Wines started from the simple idea that there was a better alternative to the traditional wine industry model, and that by connecting wine drinkers directly to world-class independent winemakers you could deliver a win for both winemakers and drinkers. In 2022 we are delivering on that idea at scale; we connected 964,000 Active Angel members to 266 incredibly talented independent winemakers; offering consumers a direct connection to where their wine comes from and access to high quality wine at affordable prices.
"Our unique model offers a win for both winemakers and consumers and generates attractive and well-proven unit economics. In the past year we moderated investment responsibly as we navigated inflationary challenges.
"Looking ahead Naked Wines is well positioned to continue to grow amidst a changing consumer environment. Our enhanced scale, attractive unit economics and healthy balance sheet allow us to continue to invest for growth. At the same time we will not pursue growth at any cost, and our guidance is that we intend to trade the business at or around breakeven this year. We believe this is the responsible balance to strike in 2023, mindful of the levels of macro-economic uncertainty but also of the opportunities we see ahead and the potential for disruptive models like ours to gain traction in tough times as consumers revaluate their purchasing choices.
"I believe these steps will best enable us to increase customer lifetime value and therefore over the mid-term maximise our ability to deliver attractive, sustainable growth"
Naked Wines shares have plunged 26.2% so far this morning to 212p on its lower than expected outlook.
Morning update
Naked Wines has also announced two new non exec directors will join the board.
Deirdre Runnette and Melanie Allen will join the board with immediate effect as independent non-executive directors.
Runnette pursued a successful career as a corporate lawyer before joining Zulily, a fast-growing ecommerce company, in 2012 as its general counsel. In 2019, she joined Flexe, Inc., a late-stage venture capital-backed tech company, as general counsel and chief people officer.
Allen is an experienced marketing leader who spent 13 years at Proctor & Gamble before moving to Starbucks, where she undertook multiple marketing leadership roles. For the last five years Melanie has been chief marketing officer at Brooks Running.
Alongside these changes, Katrina Cliffe has informed the board of her intention to step down from the Board on 31 July 2022. David Stead has also indicated that he intends to step down from the board, at a date to be determined.
Upon joining the board Runnette and Allen will each become members of the nomination, remuneration and audit committees.
Naked chairman Darryl Rawlings commented: "I would like to welcome Deirdre and Melanie to the Naked board as we continue to look toward capturing a $25 billion global total addressable market. Their unique experiences will bring additional strategic breadth to a company that has a tremendous offering for winemakers and for consumers, and is poised for growth.
"I would also like to thank Katrina for her service over her 3 years on the Naked board. In Katrina's final year with Naked, she has spearheaded a very important initiative in our responsible growth strategy, a new Long-Term Incentive Plan designed to align equity compensation with the intrinsic value Naked creates as a corporation."
On the markets this morning, the FTSE 100 is down another 0.8% to 7,032pts.
Along with Naked Wines, fallers include Deliveroo, down 3.8% to 84.4p, Domino's Pizza Group, down 2% to 297.8p and DS Smith, down 283.8p.
Risers include Hotel Chocolat, up 0.7% to 288p, Devro, up 0.5% to 185p and THG, up 0.4% to 74.8p.
Yesterday in the City
The FTSE 100 slipped back 0.9% yesterday to close at 7,089.2pts after two days of rises.
Ocado fell back 4.2% to 819.8p the day after announcing its £575m equity raise.
Other fallers included McBride, down 12.4% to 16.7p, Hotel Chocolat, down 2.7% to 286p, Tate & Lyle, down 1.9% to 753.8p, DS Smith, down 1.9% to 287.2p, Marks & Spencer, down 1.9% to 138.6p, Nichols, down 1.7% to 1,150p and Greggs, down 1.7% to 1,877p.
The day's risers included Naked Wines, ahead of this morning's annual results, up 3.4% to 287.4p, Bakkavor, up 2.9% to 95p, FeverTree, up 1.2% to 1,397p, THG, up 1.2% to 74.5p, Hilton Food Group, up 1.2% to 1,042p, Sainsbury's, up 1% to 207.2p and C&C Group, up 1% to 194.3p.