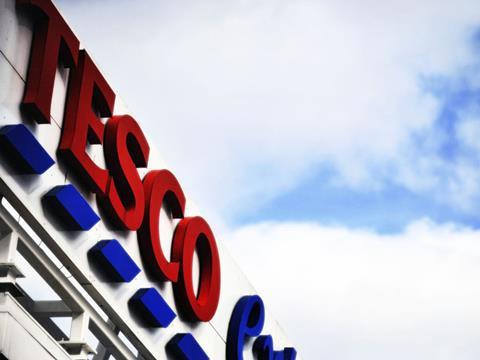 Top story
Tesco (TSCO) has this morning announced the latest initiative of its fight to turnaround the company as it became the first UK supermarket to do away with money-off coupons and offer an immediate price match at tills.
The supermarket vowed that its customers would never pay more for a branded shop compared with its rivals.
Tesco's Brand Guarantee compares the overall cost of a customer's branded grocery shop against Asda, Morrisons and Sainsbury's. If the shop would have been cheaper elsewhere, customers will get the difference deducted off their bill immediately, both in store and online.
Matt Davies, UK and Ireland CEO, said: "Shoppers tell us price matching vouchers are a pain and don't really help them. We all know it can be stressful and awkward when you have to rummage through your wallet to find a price match voucher.
"That's why we're ensuring that with Brand Guarantee customers will never lose out on their branded shop by getting money off their bill at the till."
The initiative has already been trialled in Northern Ireland over the past few weeks, with "overwhelmingly positive feedback" from staff and customers, Tesco added.
For the full story visit thegrocer.co.uk.
Morning update
Food-to-go chain Itsu has agreed a £40m bank refinancing package with HSBC to help it implement a three-year expansion plan at home and abroad. The news, revealed over the weekend (click here for full story), follows a record financial year for the business.
Stevia producer PureCircle (PURE) PureCircle has bagged a US patent for the use of Rebaudioside M (Reb M) in beverage applications. "Combined with investments in supply chain and traditional plant breeding programs, this demonstrates the viability of stevia from natural sources as the next mainstream sweetener in food and beverage products globally," said CEO Magomet Malsagov. The group's shares opened up 2.6% to 420p on the news.
Elsewhere, Tesco opened down 0.4% to 203.9p, as did rivals Sainsbury's (SBRY) and Morrisons (MRW) – down 1.2% to 272.5p and 1.2% to 178.7p respectively.
SABMiller (SAB) also fell this morning, down 0.6% to 3,649p, as the City waits to see if AB InBev will table an improved offer.
City diary
All eyes are on SAB and AB InBev this week ahead of the Takeover Panel's bid deadline on Wednesday. ABI is expected to ups its offer from £42.15 to £43 or £44 a share. It remains to be seen of the SAB board, or its shareholders, will be moved to accept.
There are also the latest sales figures for September from BRC-KPMG Retail report tomorrow morning.
WH Smith (SMWH) reports its full-year results on Thursday, along with half-year figures from Booker (BOK).