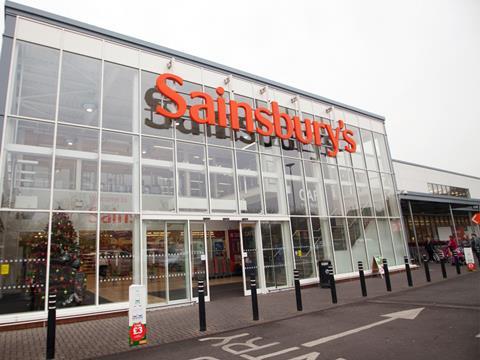 Sainsbury's positive first quarter results draws plenty of attention as the supermarket continued its pursuit of Nisa. The Telegraph writes that Sainsbury's sales accelerated as it revamped its summer food line-up in convenience stores and held down prices on staples such as strawberries and potatoes. The supermarket was also boosted by its recent takeover of Argos as the recent heatwave drove huge demand for paddling pools and fans (The Guardian). Sales rose by 2.3% in the 16 weeks to 1 July, up from 0.3% in the previous three months – the strongest pace of growth since March 2013. The Times says the better-than-expected rise in first-quarter sales was the first hint of a change in consumer spending. "Amid a growing public debate about stretched incomes and rising inflation, its figures suggested that customers may be turning to supermarket own- label foods rather than eating out."
The Lombard column in The Financial Times bemoaned the transparency of the Sainsbury's update as the supermarket decided not to split out results from Argos. "If you want to know how Argos is performing, you'd be better off heading for Delphi. It would take the mythical Oracle from that Greek site to divine what's going on under its current owner: J Sainsbury. Yesterday's first-quarter update from the retailer was delivered in a new form. Not the dactylic hexameters favoured by Delphic priests, but one almost as challenging. Sainsbury's aggregated its grocery, general merchandise and clothing sales across the group, rather than breaking them down by outlet."
Superdrug reported a 10.4% jump in sales to £1.2bn for 2016, helped by 23 new shops opening, with like-for-like sales up 7.8%. The Telegraph says the soaring profits and revenues came on the back of strong make-up sales by selfie-obsessed shoppers inspired by reality TV star Kim Kardashian. The Times adds that celebrity-led trends such as banana powder added a golden glow to results at Superdrug last year. The health and beauty retailer, owned by Chinese group AS Watson, said on Tuesday that pre-tax profit rose 41% to £80.4m (The Financial Times).
Tesco Bank's chief executive Benny Higgins is to leave the challenger in February next year (The Financial Times). Higgins is to leave the bank after a decade at the business and just eight months after it suffered the worst cyber attack ever launched against a British lender, The Telegraph points out. The Times says the "colourful" chief executive who ran up an £18,000 taxi bill is to leave after almost a decade in charge of the lender.
Shares in payments processor Worldpay soared after the group confirmed it had received a takeover approach from two US suitors (The Telegraph). The FTSE 100 company, which processes around 400 payments a second each day and is Britain's largest payments processor, said US credit card technology outfit Vantiv and US banking giant JPMorgan Chase were interested in acquiring it. The Guardian adds that an £8bn battle looms for the credit card processor as rivals circle. An analysis in The Times writes that a merger would catapult Worldpay into "a world of its own".
The illegal cigarette market costs UK taxpayer nearly £2bn a year, according to a new KPMG study. Some 5.5bn illicit cigarettes were smoked in the UK in 2016, one of the highest levels in Europe, The Telegraph says in its story on the report.
China Huishan Dairy, the troubled company whose sudden 85% share price dive in March highlighted concerns about corporate governance in the mainland, is seeking a "white knight" as it tries to restructure its debt, according to The Financial Times.