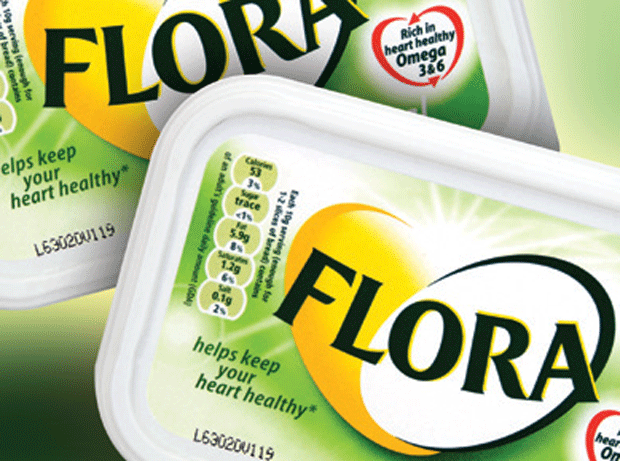 Unilever shake-up wins over investors" is the headline in both The Financial Times and The Times this morning as the City broadly welcomed the raft of measures to accelerate returns for Unilever shareholders.
Top-ten shareholders told The Times that the Anglo-Dutch group's plan to raise its dividend, return cash to shareholders and sell its spreads business while improving its profitability was the right response to the takeover attempt (The Times £).
Investors broadly welcomed measures unveiled by Unilever on Thursday to boost returns after the multinational rejected a $143bn takeover approach from Kraft Heinz (The Financial Times £). Mark Nichols, European equities manager at Columbia Threadneedle, a top 10 shareholder, summed up the mood, saying Unilever had been "ambitious without being aggressive". (The Financial Times £)
Nils Pratley in The Guardian backs the review, writing: "Unilever's shareholders – even those who mystifyingly wanted to lower the drawbridge for the Kraft Heinz raiders – should be satisfied. The great Unilever restructuring strikes the right balance." (The Guardian)
Similarly Alex Brummer in the Daily Mail writes: "A wide-ranging strategy review finished in record time ought to silence critics and keep predators at bay." (The Daily Mail)
The Guardian looks at its decision to exit spreads, writing: "Growing suspicion of processed foods and a re-evaluation of saturated fat have prompted many consumers to return to butter. Households have also cut back on the amount of bread they eat and are buying more butter because they consider it to be more natural." (The Guardian)
The biggest surprise of Unilever's strategy review was the news that the Anglo-Dutch consumer group was reconsidering its long-standing "dual" legal structure in the Netherlands and the UK, writes Deirdre Hipwell in The Times (£).
Dominic O'Connell, Today business presenter, also notes: "The surprise package was Paul Polman's decision to look at Unilever's historic dual-listing structure, a quirk that has its roots in the company's creation when Britain's Lever Bros merged with the Dutch margarine maker Unie in the 1930s." (The BBC)
The Telegraph's Ashley Armstrong asks if Paul Polman has done enough to stop Unilever being someone else's lunch? She writes: "The consumer Goliath had mistakenly believed that it was too large, too important, too good, to ever end up as somebody's lunch." (The Telegraph)
The FT's Lex column raises questions over CEO Paul Polman's future, writing: "Investors recognise the revamp is achievable. They also know any serious signs of failure would trigger demands for a break-up. The burden of that contingency should perhaps fall to a new chief executive. Having seen off Kraft, Mr Polman, who is eight years into the job, may consider retiring on his laurels." (The Financial Times £)
Away from Unilever, The Co-operative Group slumped into the red for the first time since 2013 after writing off the value of its stake in the troubled Co-operative Bank (The Telegraph). he Co-operative Group's chairman, Allan Leighton, has insisted the business was making "stellar progress" despite slumping more than £130m into the red (The Guardian). The Co-operative Group has fallen to a loss for the first time since 2013 after it was forced to write down the value of its stake in the Co-operative Bank to zero (The Daily Mail)
The Co-operative hopes that its troubled bank will find a buyer as it signalled it was unlikely to pump in more cash to prop up the lender (The Times £). Sky News' Adam Parsons asks where does this leave the Co-op Bank? "It's not exactly a show of confidence when one of your biggest shareholders puts a great, fat zero next to your value. But the real damage was done earlier this year, when it became clear that the bank was not going to pass through stress tests set up by the Bank of England." (Sky News)
Mothercare's chief executive has said the price of its clothing and toys would increase by 3% to 5% this summer following the decline in the value of the pound since the Brexit vote. (The Guardian)
The Government department which investigates bankrupt companies is taking legal action against a former owner of BHS as part of its probe into the retailer's collapse. (Sky News)
Fromageries Bel, the French cheesemaker behind Babybel and La Vache Qui Rit (laughing cow), sold its first eurobond on Thursday in the latest sign of investor enthusiasm for all types of European corporate debt. (The Financial Times £)